There are ways to strengthen your marriage because it should come as no surprise that a marriage takes some work.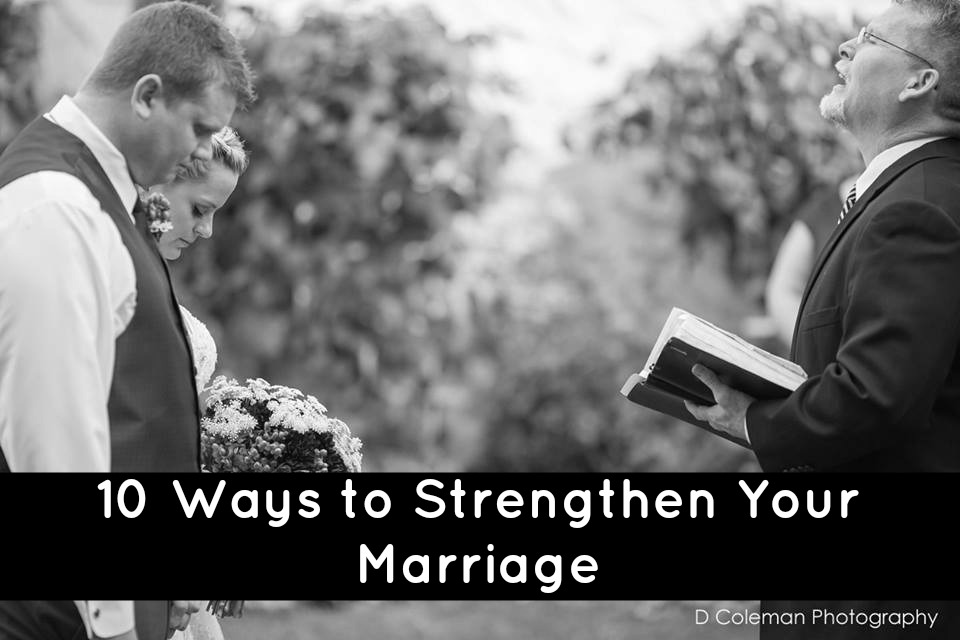 If it is a surprise then you must be living in a rom-com that has a happily ever after and the credits roll just as the have their grand finale kiss.  Marriage is hard.  It has its good days and its not-so-good days.  We struggle learning each other's rhythm and thought process.  But in the end it is so worth it.  I have never worked at something like I have marriage and have it be the most rewarding gift I could ever imagine.
We're not perfect, but to me that's half the journey.  Lust is something that gives you a high, but love is what you work for, strive for and in the end – what you earn.
 There are proven ways to strengthen your marriage.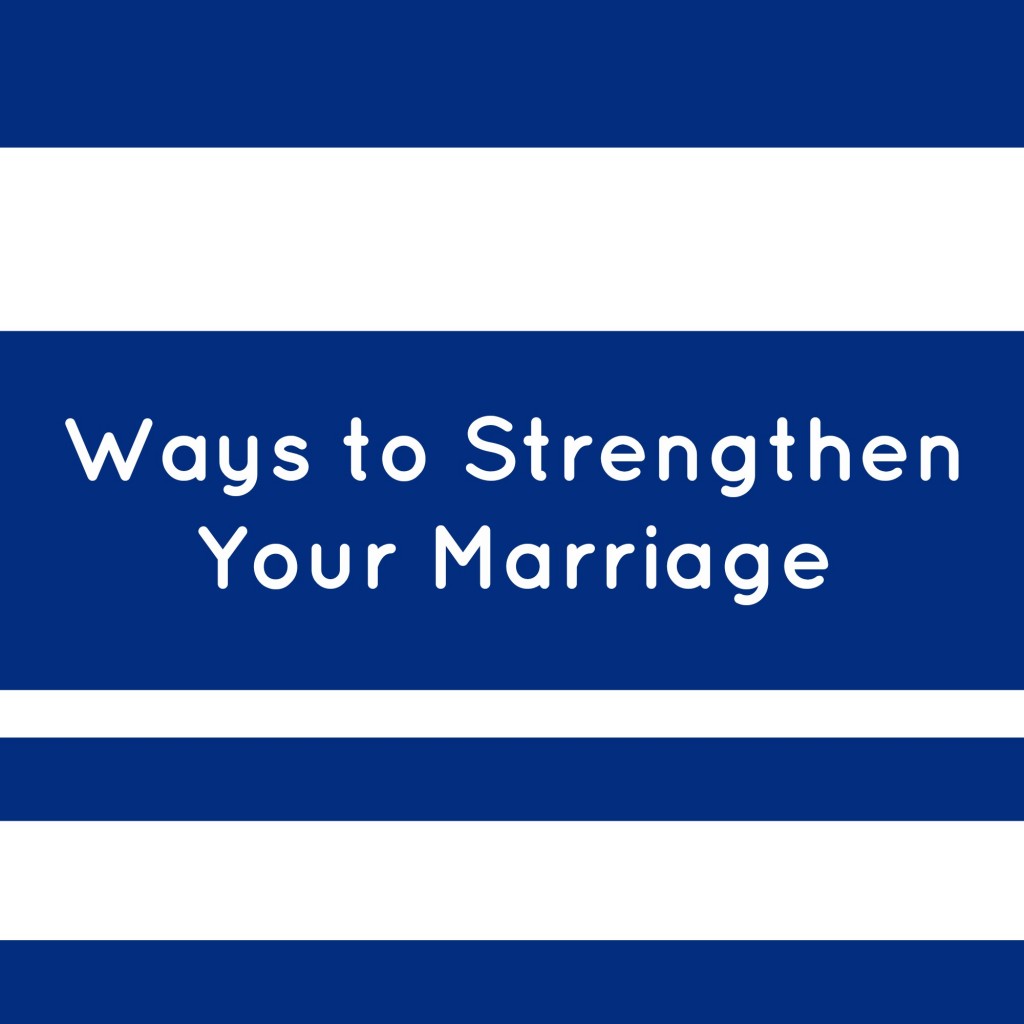 Here are my top 10 that we strive for every day.
1) Listen to One Another
2) Learn to Fight Fair
3) Don't be afraid to pray together
4) Laugh
5) Date like you're sixteen again
6) Like each other's friends
7) Don't pass judgment
8) Have your own life
9) Send sweet nothings
10) Be selfless
I love my husband with all my heart.  There are days that he gives a lot and days that I give a lot, but all that matters is that we give to one another selflessly and with our whole hearts.
The following two tabs change content below.
Meredith Rines, a budget and financial strategist helping fans pay off debt and live the life they've always wanted.
Latest posts by Meredith Rines (see all)