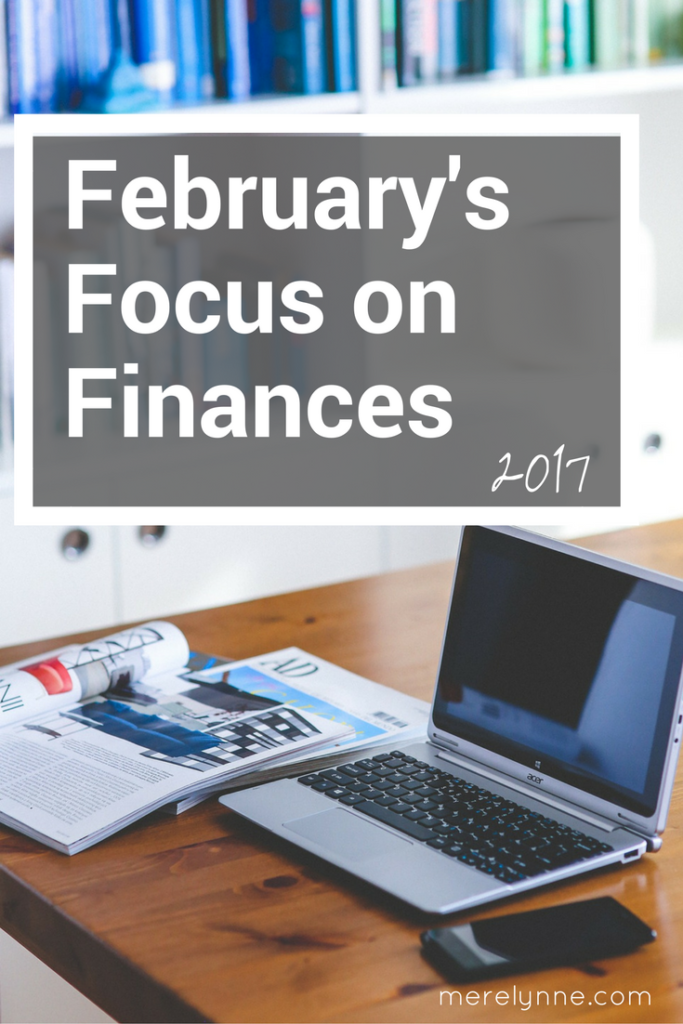 Alright, we're about half-way through February and I thought it was time to check in. At the beginning of the month I declared it to be February's Focus on Finances.
I still love that alliteration!
How are we doing? It's hard isn't it? I'm not going to lie I set a pretty hefty goal of bumping our emergency fund to $3,000. Luckily we had paid off some debt before 2016 ended, but we still have money needs that keep coming up. Last year I wanted to save $300 by the end of the month. And it was hard, but I achieved it. This year I increased that goal quite a bit by wanting to save $2000 in 28 days (we already had our emergency fund at $1,000 so I only needed $2,000 more to hit our goal). I shared some really great ideas on how to cut spending to hit that $300 mark.
This year I added one to that list… selling our old stuff.
I went through our closets and garage to find items we no longer needed. Now I'm selling them. There are a variety of places you can sell stuff – Ebay, Craigslist, and Facebook Swap Shops. My top choice is Facebook. It's easier for me and for some reason I feel safer doing it. I can check out someone's profile before meeting them. I also meet at my work during the day. I don't meet in the evenings and I never let anyone come to our house.
I've shared my love of Facebook Swap Shops before when I scored some great buys for our little guy. I plan on utilizing this more when I need more clothes for him. I don't think it's necessary to buy brand-new clothes for a growing boy that isn't going to stay in them for very long.
Anyway, back to my focus on finances. I plan on selling what I can for a good price. That way I can increase our savings while getting rid of junk that's taking up space. If something won't sell then I plan on donating it. That way the junk does not reappear in the garage.
I also plan on shopping at flea markets and thrift shops if anything comes up that we need. I put together a handy cheat sheet to make sure you get a good deal when out shopping. You can even put some of these tactics to use if purchasing something through a FB Swap Shop.
The following two tabs change content below.
Meredith Rines, a budget and financial strategist helping fans pay off debt and live the life they've always wanted.
Latest posts by Meredith Rines (see all)