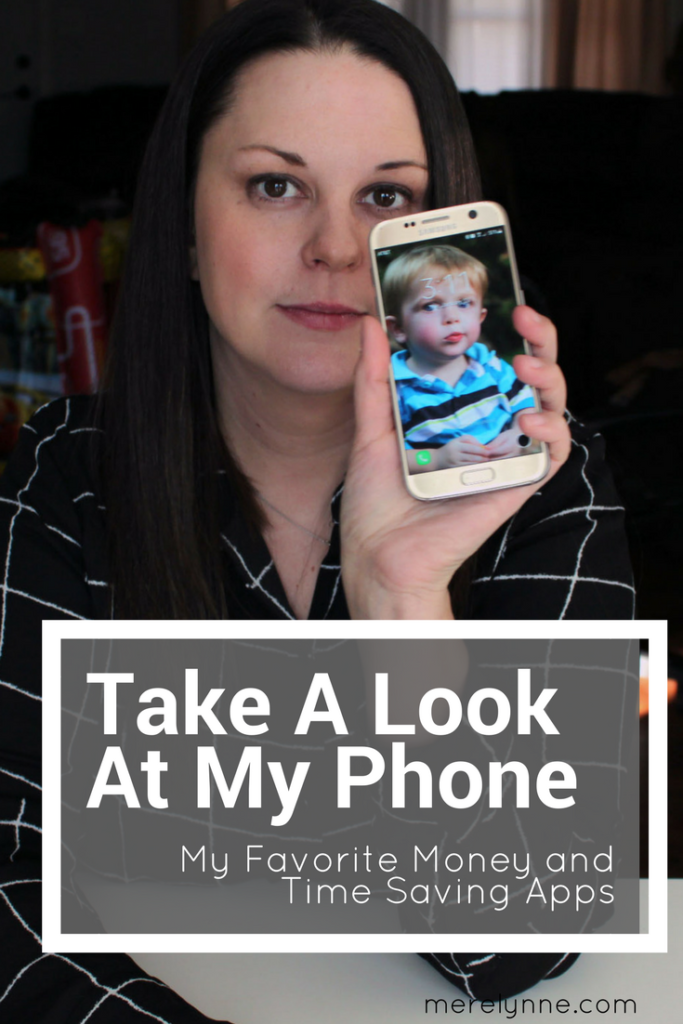 I'm sharing something really personal today – a peek into my phone. I thought it would be really helpful to see my all time favorite money and time saving apps that you might want to incorporate. Because, let's be honest, if you're like me then your phone is your life. It holds all the things.
All the appointments, reminders, coupons, pictures, memories…everything.
As busy moms it's important to make sure we're utilizing our phones the best way we can.  Our phones can actually save us hundreds of dollars each year, if we take the time to use them correctly.  In today's video I'm sharing a look at my phone, my favorite money and time saving apps, too.
I might even be sharing a few hacks to make life just a little bit easier for us.
You can watch online or down below to take a peek through my phone:
For more info on my favorite money saving apps, check out this post.
Also, for more ideas on how to use your phone for memory keeping, check this out.
If you're interested in looking into Ibotta click this referral link.
I use the Samsung Galaxy S7.  I plan on holding onto this bad boy until it falls apart, too (knock on wood).  I upgraded a few months before our son was born.  It still works great and takes a pretty decent photo.
I think the reason it's lasted this long is the case I have for it. I went with this OtterBox case, which makes my phone a little bulkier than normal. BUT it still works and looks brand new, plus it has been through puddles, down steps, fallen off tables and so much more.