The other day I was having a conversation with my parents about life, childhood, and the fact that I am getting married, which blows my mind.  We were talking about life in college and how I could always hear my parents advice in the back of my mind, which guided me.  Or as I like to think kept me from having too much fun, until that one day at a local bar where a friend of mine got drugged because she took a drink from a cute guy.  The cute guy's friend offered me a drink that looked eerily similar to my friend's and I turned it down because I heard my Dad's voice telling me not to take a drink that I didn't see get made.  At that moment,  I couldn't understand why the guy instantly lost interest in me… I was cute, I was funny, but why did he stop talking to me?  The next day as my friend was really sick and couldn't remember the night… it hit me, I know he lost interest because I turned down his drugged drink.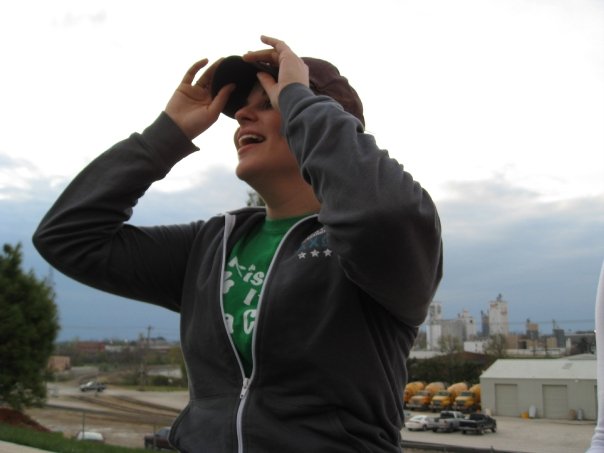 I really think that with their guidance I have made it pretty far in life with not many bad moments or memories.  My parents always helped and were there for me, sometimes they would let me figure things out on my own; and those moments were harder for me.  Once I graduated with my Masters and started really thinking of my career is when I realized I still had quite a bit of learning to do.
I always hear advice from family, friends, and sometimes even strangers about life.  Sometimes their advice is solicited and sometimes it is not.  So I listen to learn.  There are times that their advice misses the intended target or I have to learn on my own.
Here are 5 things I wish I would have known about before graduating college:
1) Trust your gut when it comes to your career.
it's important to know that it's okay to walk away.  Do not waste time in a career that is not right for you.  Now I am not suggesting quitting a job without any source of income or another job.  So, bide your time, look for a new job and when the time is right for you, make your exit.
For example, I thought retail was the answer.  My major in undergrad was Marketing – Retail/Merchandising.  That must mean I wanted to work in retail, right? No.  H-E-double hockey sticks No.  I tried it after college, full-time.  The hours were not great, I missed J in the evenings and on the weekends, and the part that determined my exit was being tossed around and had smoke blown in places that it should not be blown.
2) Don't lose your best friends.  
My mom always said that there will be friends that go with that phase of your life, but then there are special friends that you will carry through every phase of your life.  It's important that you keep those people you love, and to keep them, you have to be willing to work at those relationships.
3) Getting an A or a B really doesn't matter.


I wrote about this in a letter to the incoming freshman class awhile back.  I wish I would have taken it a bit more seriously in college and would have had a bit more fun.  I am not saying that I never had fun, but there are moments that I missed out because I was worried about getting that A.  It didn't matter.  I've never been asked for my GPA or class rank.  I think the degree I earned speaks for itself.
4) Don't replace the busyness of college with an overwhelming workload.


In college I was actively involved on campus with several clubs and my sorority, and I always had something to do or people to talk to about something.  After college I felt the need to keep myself busy and threw myself into my job.  I wasn't getting paid that great and there was really no room for me to grow, and I had just set the precedent that I would be available at 10pm Monday-Friday and anytime on the weekends.  When the time came for me to get a life outside of work and I met J, it was hard for my coworkers to swallow that I would only be working 45 hours a week and not 60.
5) How much work it is to be an actual adult without the label of being a student.
I never realized during college how much work and planning it takes to be an adult.  There are responsibilities that come the moment without any hesitation once you walk across that stage and receive that empty leather diploma holder.  I am not talking about bills being due or needing food and shelter; I am talking about the social responsibilities.
Don't get me wrong being an adult is 1000x better than being a student, but sometimes I wish I could go back to that irresponsible student if only for a moment.
Cheers!