During all the planning for your dream wedding, there will be meetings with vendors, walkthroughs of venues and cake tastings; and you will need to be ready for a meeting when your are picking a florist for your wedding.
 It is important to keep your wedding priorities in the forefront.   You will need to sit down with your fiance and list what is important to you.  Check out How To Rank What Is Important At Your Wedding for an idea of how to list it all out.
Here are 5 tips to help you prepare for your meeting when you are picking a florist for your wedding:
1) Research which flowers are in season.  There may be certain flowers that you love, but they could be out of season.  You have to decide if it is worth paying a premium since they might have to be shipped in.
2) Say no.  When you are picking a florist for your wedding it's okay to tell them you do not care for certain flowers.  For me, I don't care for roses – it's not that I hate them, I just don't have an opinion on them.  I know that roses can be costly so I told my florist not to use them.
3) Tone it down.  Ask for smaller arrangements on the table.  Smaller arrangements mean less flowers, which will save you money in the long run.
4) Rent, don't buy.  Let's say you love the idea of a rustic look with using mason jars.  Research buying mason jars compared to renting them.  Imagine having 14 guest tables with 3 mason jars each that cost really adds up.  Plus, then there the pesky leftover mason jars to deal with.  Renting from the florist could be pennies on the dollar compared to buying all of those jars and then having them leftover.
5) Plan your ceremony just right.  If you dream of getting married outside in a garden, by a lake, in a park, or pretty much anywhere outside then make sure to get a beautiful landscape.  The less decorations you need to create your "vision" then the more savings you will have.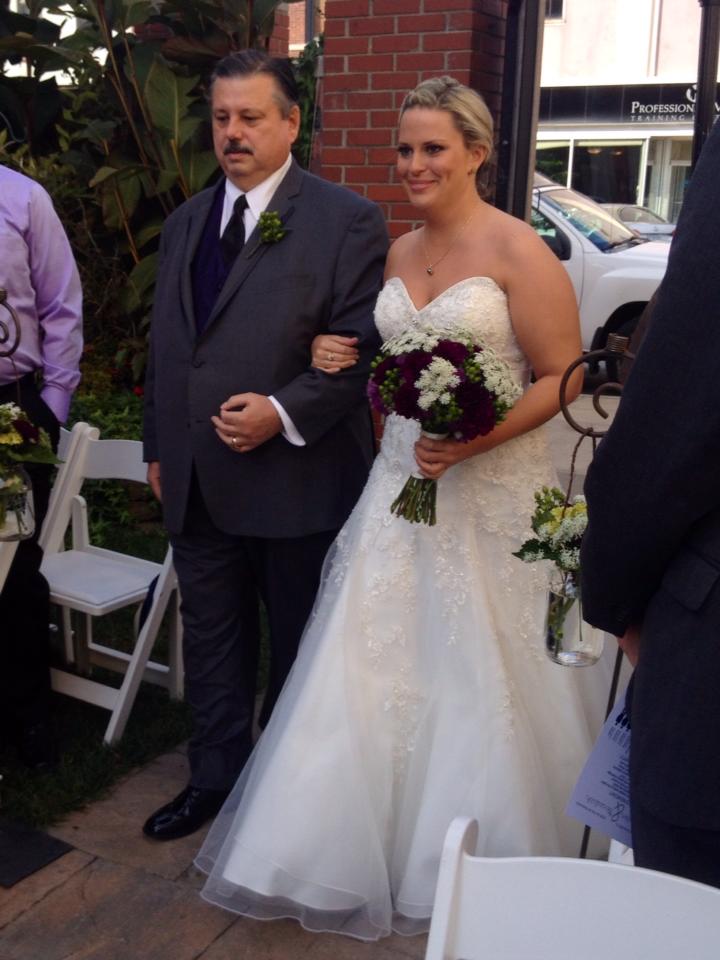 You know what you want your wedding day to look like, so don't be afraid to voice it.  You are paying for a service, so remember that when you go into that meeting.  It's okay to say no to an idea that they have if you're not crazy about it.  When you are picking a florist for your wedding you will need to be honest.  If you have a limited budget say "I have a budget of XYZ for flowers."  They will respect that because then your florist will know what parameters to work in.
Cheers!