Is sacrifice really worth it?
Recently I have come across a multitude of budgeting and personal finance blogs.  All have something great to offer and little bits of advice that are great to know.  While I was reading what things people gave up to become debt free, I realized that there were some items that i just wasn't going to sacrifice.
Now hear me out for a second.  If I had a large monthly car payment along with a multiple credit cards that were maxed out then I would be having second thoughts; however, J and I are in a pretty good position.  We are making substantial progress so far and we are not quite finished with our Dave Ramsey's Financial Peace University.
I have my reasonings besides money for why I will not give up certain things in my life.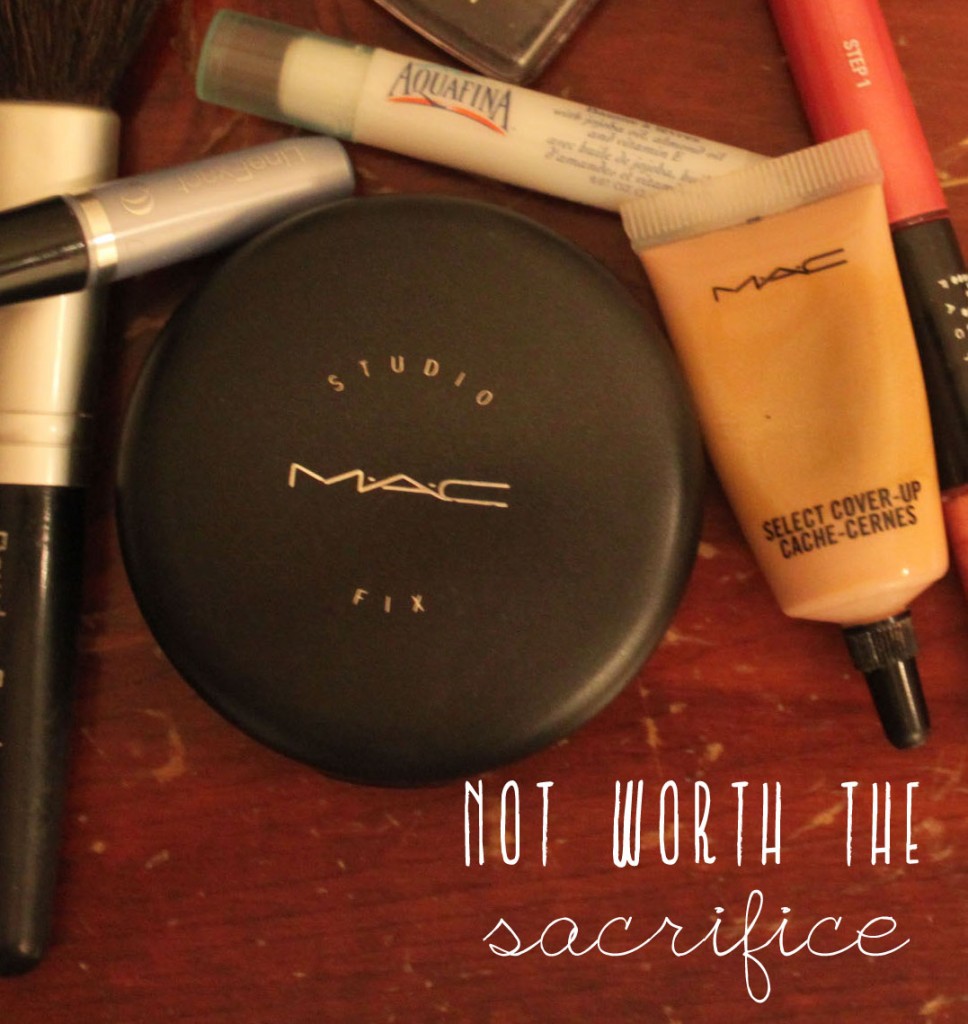 First up – my makeup.  The majority of what I use is Clarins and MAC makeup – both somewhat on the not-so-cheap side of beauty expenses, but I just cannot leave them.  My main reasoning is my allergies.  I struggle trying to find makeup that does not cause an allergic reaction.  I've used MAC and Clarins for awhile now and have never had a problem, so I will continue.
As a side note – I do not have a ton of makeup and I use my extra $50 a month to save for what I need.  I simply cannot just head to the makeup counter and buy 5 eyeshadows, the newest mascara, and a blush – it just does not happen that way.  I guess that is one sacrifice I gave up – impulse shopping.
Second – my hair appointments.  At least not until after the wedding.  We just moved, so I am in need of finding a new hairstylist.  But I refuse to find someone new and/or save money on my appointments until after the wedding.  I have been to the same amazing woman for 7+ years now and I just do not trust anyone else to touch my coif until after the day I am photographed the most out of my life is in the past.
Third – Vet appointments for the pups.  Their health means a lot to me and with Tiny being the most skittish dog I have ever had the pleasure of having, I need a Vet that will be gentle and is knowledgeable.
If the times comes and I need to cut to pay bills then I will re-evaluate, but until that time comes these are three that I will not sacrifice and will shell out money for without blinking an eye.
Cheers!