So I'm a honey mustard and thousand island kinda girl when it comes to my salad.  I always say I could eat a big salad every single day and be perfectly happy.  And that's the truth as long as I got one of my favorite dressings on hand.  Of course those dressings are not Whole30 approved and are so not healthy for my body.  So I nixed them.  They had to go.
I cannot eat a salad without any type of dressing on it.  Gross!  The thought of it just kind of sickens me a bit.  I need some more flavor on it.  Sure I can add tomatoes, red onions, peppers, chicken and so much more, but I need a little extra umph to get me through.  I went looking on Pinterest (the source of everything!) to find something that sounded good and would be Whole30 approved.
I found an avocado-cilantro one that sounded pretty good, but it had added honey in the recipe.  Well that was not going to work for me, so I switched some stuff around and made my own.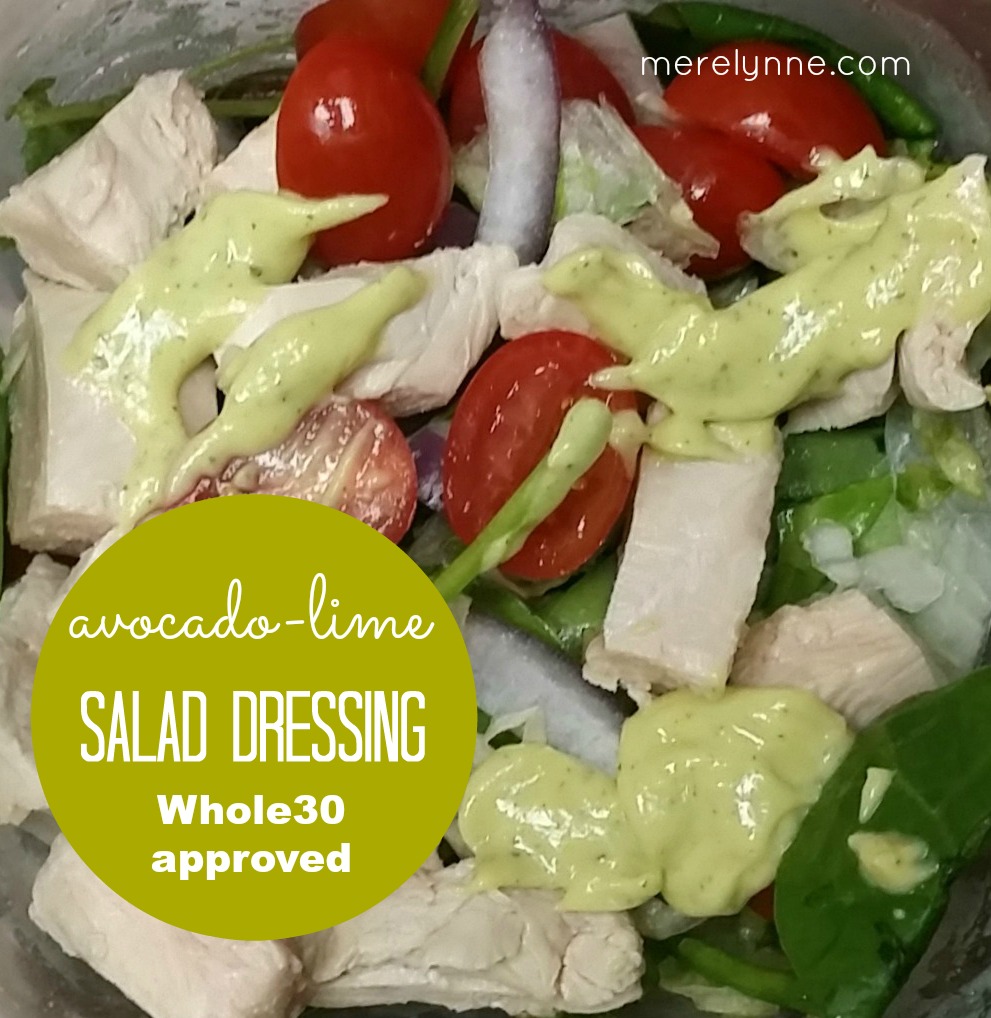 Avocado-Lime Salad Dressing, Whole30 recipe
Ingredients:
1 ripe avocado
2 Tbsp. of lime juice
the juice of 1 orange
1 Tbsp. cilantro
1/3 cup of extra virgin olive oil
salt and pepper to taste
water (for consistency)
Add all of the ingredients into a blender.  Blend until smooth.  Add water until the consistency you like is reached.  I like my dressing a little thicker (hence my love of honey mustard and thousand island dressings) so I didn't add very much.  It's probably not as sweet as the original since we left out the honey, which I'm okay with.  It's still very tasty and the perfect topping to my salads.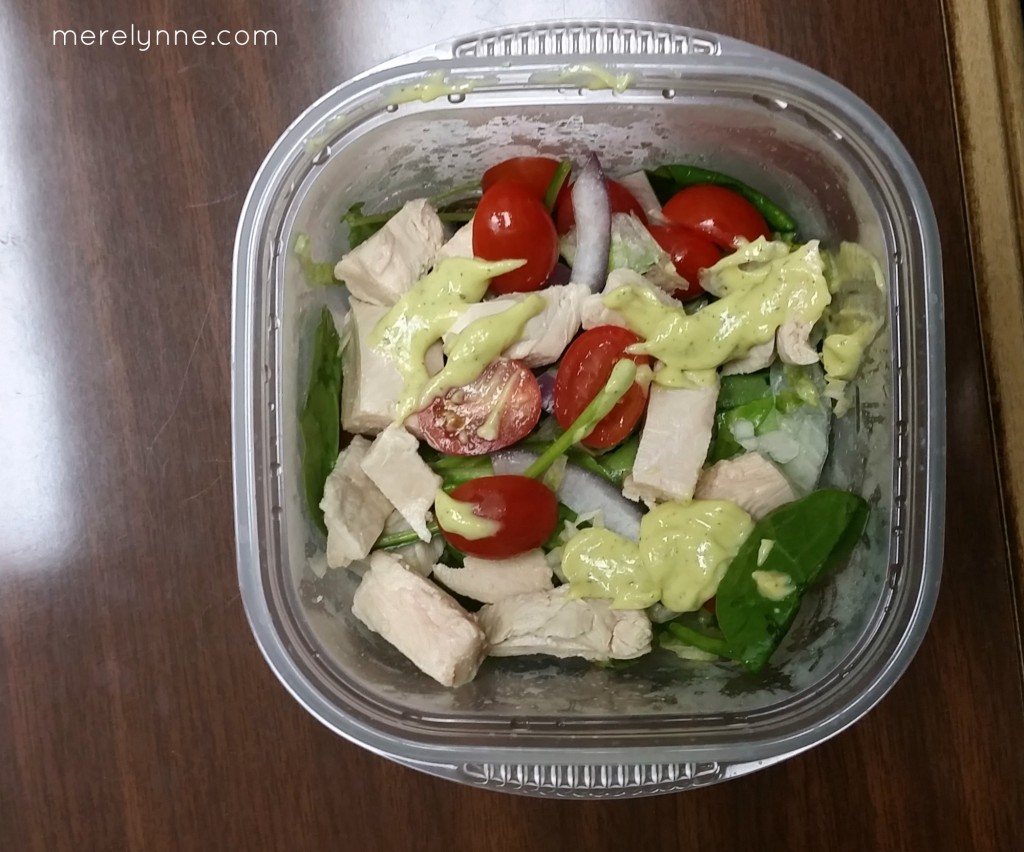 Any leftover dressing can be stored in an airtight container in the fridge for up to 3 days.
This Whole30 just got so much easier! Boom!
The following two tabs change content below.
Meredith Rines, a budget and financial strategist helping fans pay off debt and live the life they've always wanted.
Latest posts by Meredith Rines (see all)