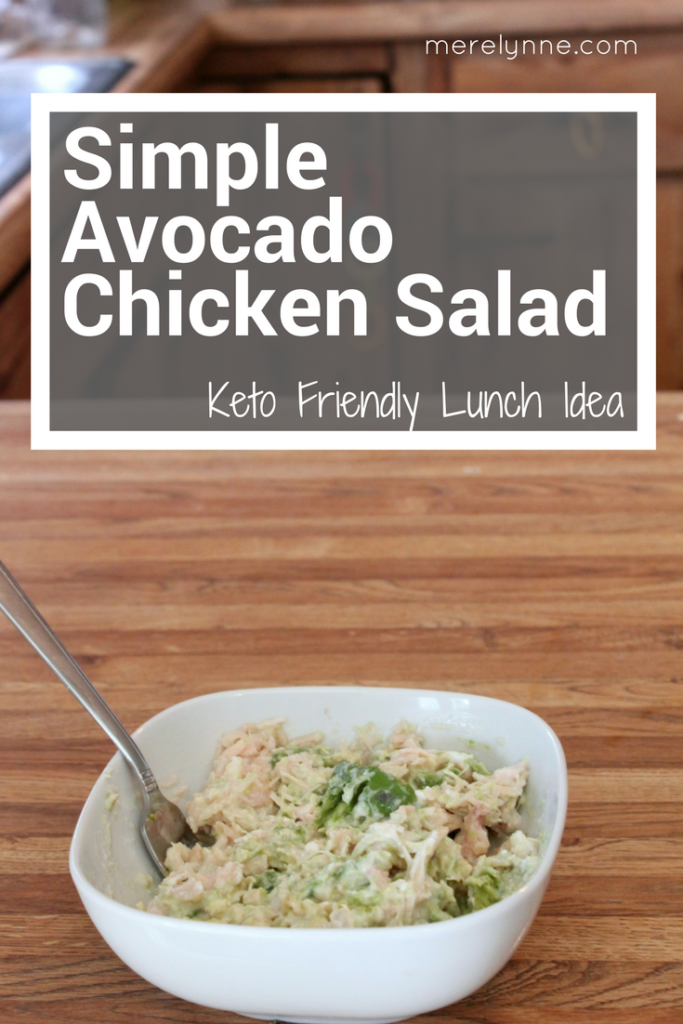 Lunch is the hardest meal to plan for – I get so bored with the usual lunch ideas. I have been thinking long and hard about new recipes that are simple to prepare.
I came up with this easy avocado chicken salad the other day and I love it. I may or may not have made it a few times since that day, too.
This avocado chicken salad is even keto friendly, which is great since I've been trying to eat more of a ketogenic diet (some days are better than others!). All you need is a bowl, fork and 5 ingredients to make this yummy dish.
Check out this quick video of how I made it!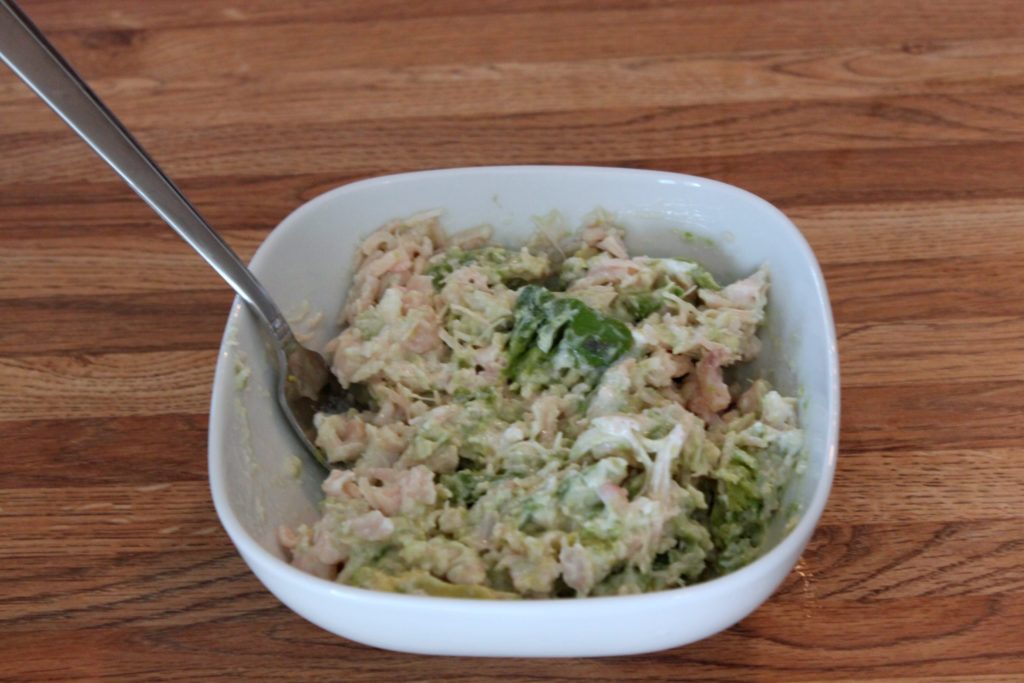 Avocado Chicken Salad
2017-08-09 19:53:48
Serves 2
A delicious keto friendly lunch recipe.
Ingredients
1 Large can of chicken or 2 cups cooked chicken
1 Ripe Avocado
2 Tablespoon Sour Cream
1/4 teaspoon celery salt
1 teaspoon lime juice
Instructions
Place all of the ingredients in a bowl and mix well.
merelynne http://merelynne.com/