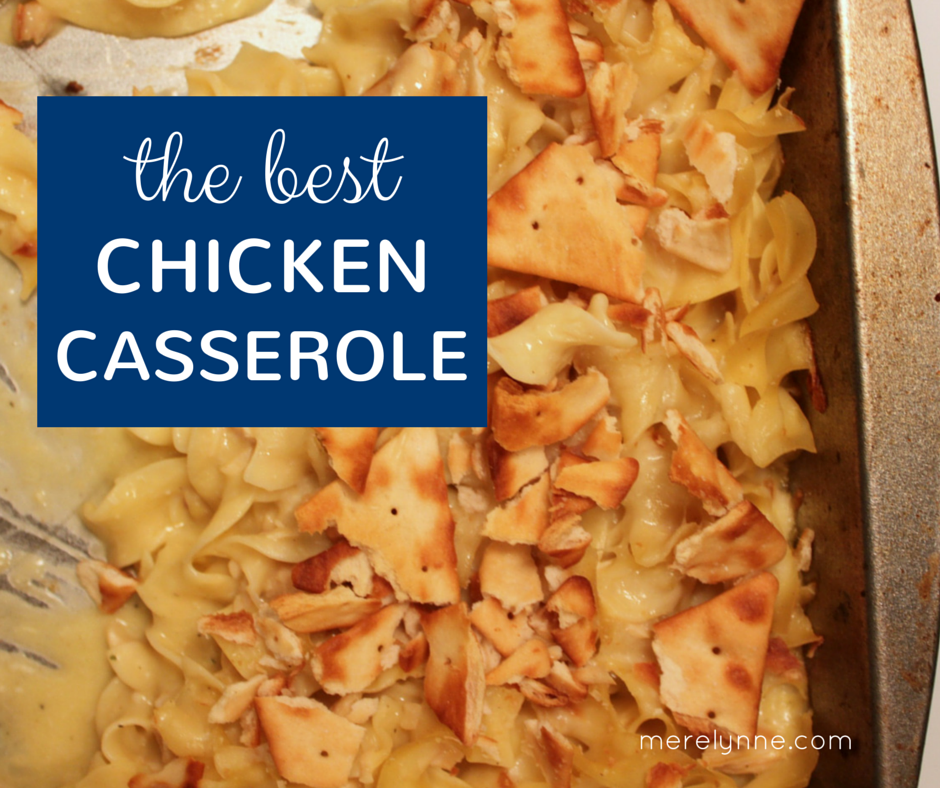 The best chicken casserole recipe is right here.
It takes a lot to declare something the best.  I realize that, but TRUST me.  This recipe fits the bill.  J even ate 3 plates.  It's that good.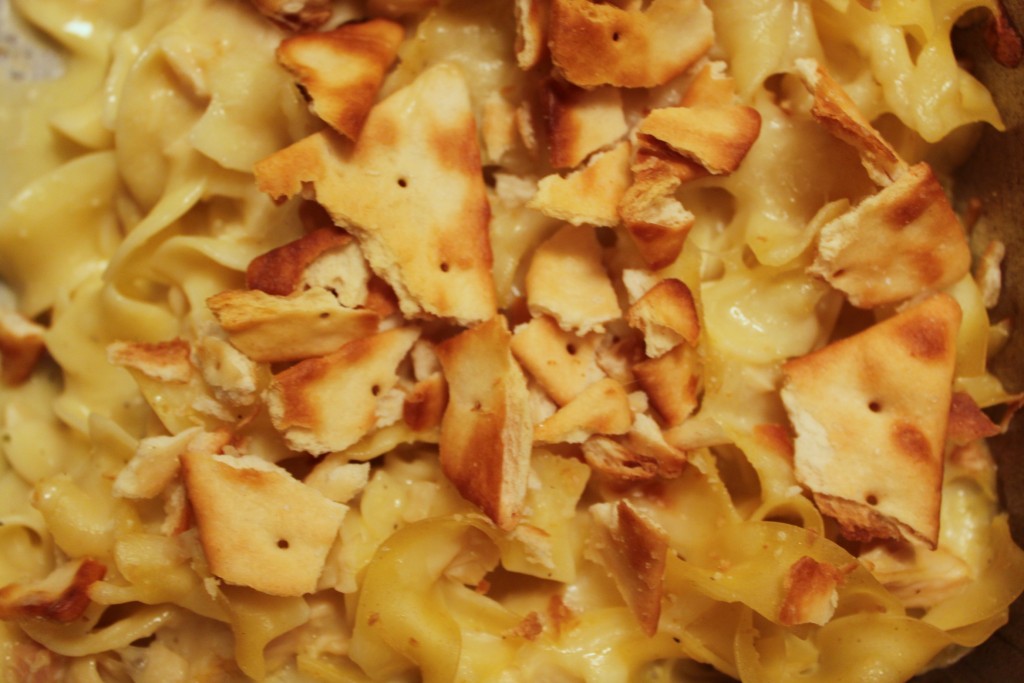 If you've ever had tuna casserole then it's an improved version.  J loves my tuna casserole recipe, but I don't like tuna.  So he rarely gets it, which is not fair to him.  This past week I had a late meeting and needed a quick recipe for dinner.  I thought about a tuna casserole, but quickly nixed that idea.  Then I thought about grabbing food on my way home, but J and I trying to stick more to our budget.  So that was out.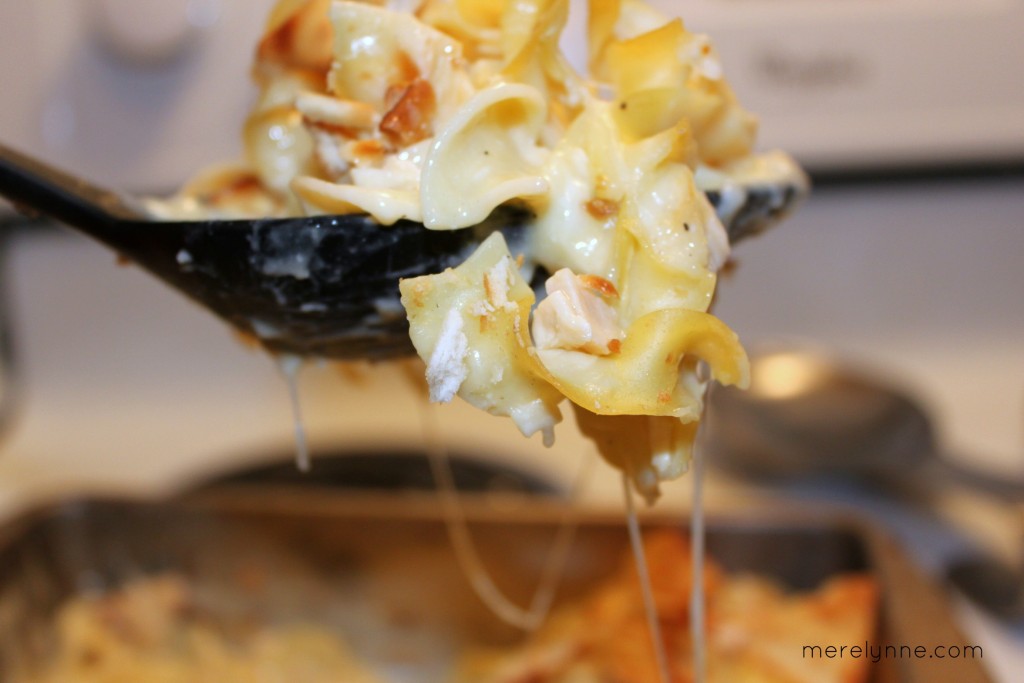 I came home and was really thinking about this tuna casserole idea.  I wondered how it would be if I swapped chicken for tuna.  I found my old recipe and made some changes.  It came out to be the BEST chicken casserole recipe.
Ingredients:
16 oz. of cooked chicken breast, shredded
1/2 bag of egg noodles, cooked and drained according to package
1 can of cream of chicken soup, you could use a cream of mushroom soup too
1 1/2 c. milk, I used unsweetened almond milk
1 tsp. salt
1 tsp. pepper
1 tsp. garlic pepper
2 cups shredded mozzarella cheese
1 cup pita chips, crushed
Preheat your oven to 350 degrees.  Grease a square pan and set aside.
In a bowl, mix together cream of chicken soup, milk, chicken and seasoning.  Add cooked noodles and stir to combine.  Add 1 1/2 cup of cheese and mix well.
Pour mixture into greased baking pan.  Top with remaining cheese and crushed pita chips.  Bake in oven for 30 minutes.
NOTE: If you don't have pita chips, any crackers will work.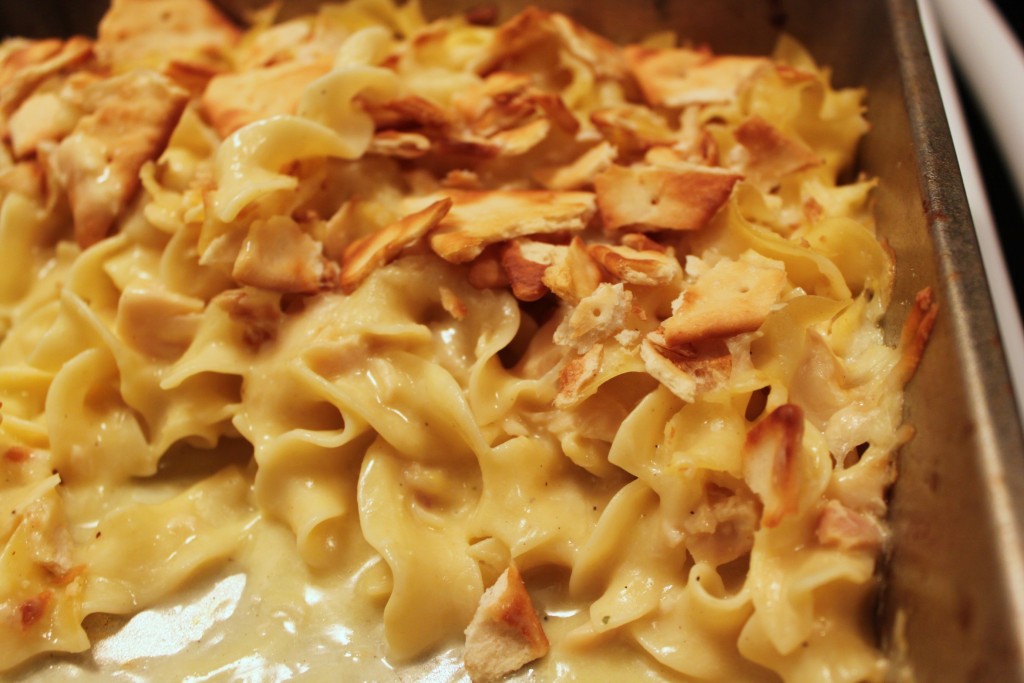 We barely had any remaining.  I also wasn't sure if this one would turn out so good.  That's why the pictures were taken after we ate half of it.  Oops!
Trust me this chicken casserole recipe is amazing!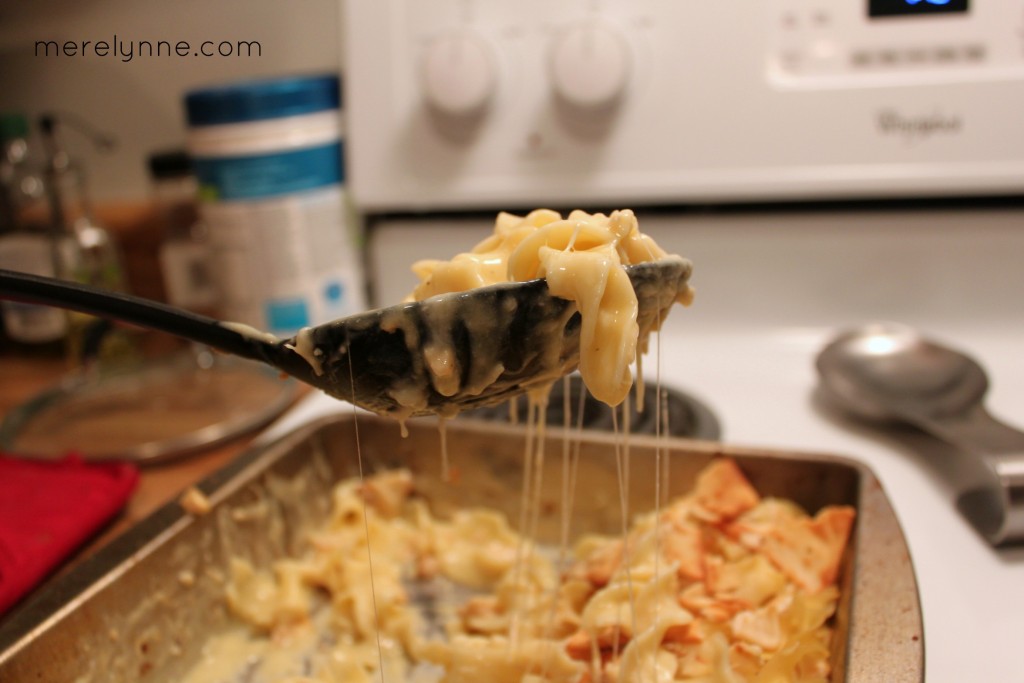 I mean, look at all that cheese! Yummy!
The following two tabs change content below.
Meredith Rines, a budget and financial strategist helping fans pay off debt and live the life they've always wanted.
Latest posts by Meredith Rines (see all)