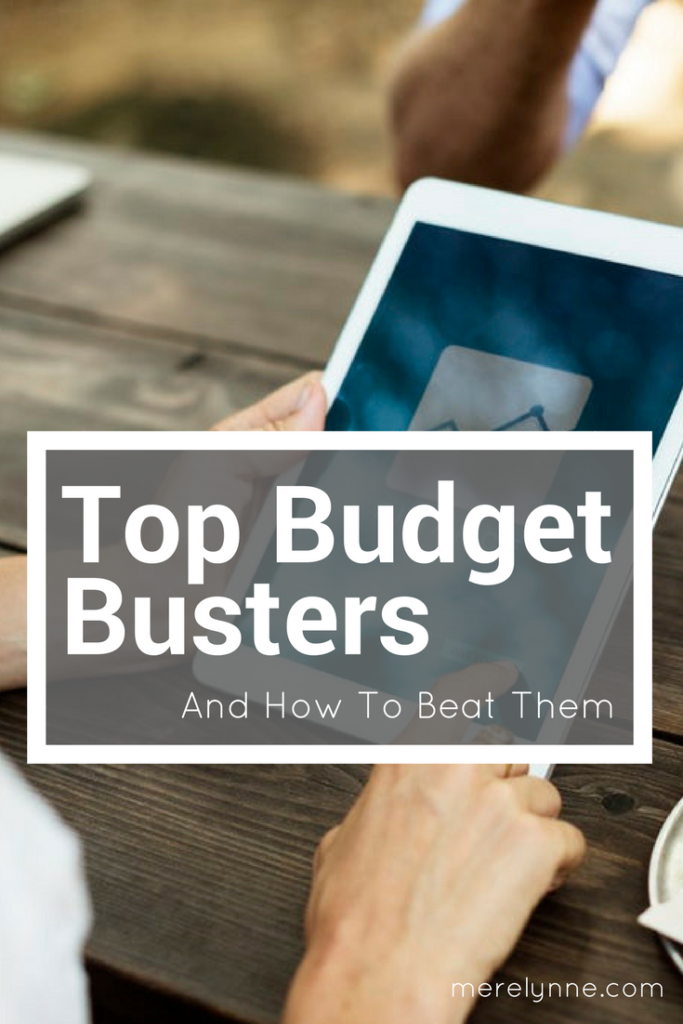 You've tried, Lord knows how hard you've tried to keep your budget under control. But out of nowhere an unexpected purchase just throws you off. Now you're annoyed and want to give up.
Sound familiar? Well it should because that's most of us (maybe even all of us). As Moms, we work hard all day to keep our home organized, our lives and family members in order, we have to manage our time, kids' time while getting to work every day to provide for our families. It's hard. The last thing we need is something to through our perfect plan into a tailspin.
Maybe you forgot to stock up on something you typically buy in bulk, you've run out and didn't save room in the budget this month. It happens.
Perhaps you have an unexpected work event or something comes up and you need to hire a babysitter last minute.
For my family, it's always something with the cars. One needs new brakes, the other needs new tires and they both need an oil change. With my husband driving a lot more lately, we go through a lot more gas, oil changes and tires than we used to. I try to budget for them using a simple method we use for any big expense, but it gets tiring. This year I vowed to do a better job scheduling these "unexpected" expenses.
The bottom line is we know their coming, at some point. We don't know when, but we know it's going to happen. So what we've started doing (and I talked more about it in my December budget check-in) is budgeting a flat amount each month to put aside. That way then something comes up, we can transfer money from a savings account to help cover it. It might look a little strange in that particular month's budget spreadsheet, but at least we know we have the money set aside and we won't be pulling from our emergency fund or taking away from another category.
Here are the top budget busters and how you can beat them. You can watch online or down below:
Groceries – You've planned your meals, looked through your pantry and freezer before going to the store. You took inventory of everything else that you might need for the next few weeks, too. You do your grocery shopping, you make sure to stick right to your budget. You get home and a few days later you realized you forgot something – something more than a few dollars. You have to have it, so you head back to the store. I recommend having bigger items that you need on a regular basis on auto-ship. We use amazon and we may make a quarterly trip to Sam's Club for anything else. But we typically get the same items each trip and we get enough to last us until our next visit. Amazon Subscribe and Save is a great feature – I know other stores have this ability too. We have our baby wipes, toothpaste, toilet paper, paper towels, etc. on this.
Not planning easy dinners – You finish your meal plan and are super proud. You have a week's worth – or two – of delicious and healthy meals. Flash forward three or four days and you've had a heck of a day. You're tired, your spouse is tired, your kid is tired and you do not want to even think about cooking dinner. That's why you need easy dinners. Something you can throw in your crock pot that morning (we use ours a few times a week during busy times – like holidays and tax season). Something you can bulk up to have leftovers one night during the week. If you have a lazy Sunday then make a few freezer meals to have ready on those nights.
Traveling and Eating Out – Traveling can be a real budget drain. You may book your tickets at a good price, get a good deal on your hotel or be staying with family and friends, but when it comes to eating – that's where you loose most of your money. Try to be prepared. If you're driving then pack a bag and cooler full of snacks, easy lunches and drinks. That way you don't have to stop at a fast food place to get lunch on your way. You can pack your kiddos' snacks so you don't have to buy something when you get there or stop at a thousand different places when you're kid gets hungry – and they're always hungry. Look around for local deals like groupon, coupons or sign up for their reward programs a few days before you leave to get any coupons or special deals.
Car maintenance – Take a look at how much you spent last year on car maintenance. Then get a monthly average. You should be setting aside that amount each month into a savings account. That way when an expense comes up, you have the money set aside. Also, take a good look at your vehicles and see if they will need to be any repairs this year. Will you need new tires? How are your brakes? When was the last time you replaced the battery? I know not everything you can be prepared for, sometimes a car just breaks down but having some money put aside will make the sting a little less painful. We took our annual spending for anything car related, divided by 12 to get a monthly average. Then we added 10 dollars to it just to be on the safe side. If you can't afford your monthly average, then do what you can. Put back whatever amount you can or set aside any bonuses you have for maintenance.
For more information and budgeting help, check out these posts:
How To Afford Anything You Want
Need More Help?
If you're looking for a great tool to help keep your family on budget, then check out out my budget spreadsheet. Each month is laid out right in front of you where you can keep track of what you budget and what you actually spend. Now you'll know in real time how you're doing each month.