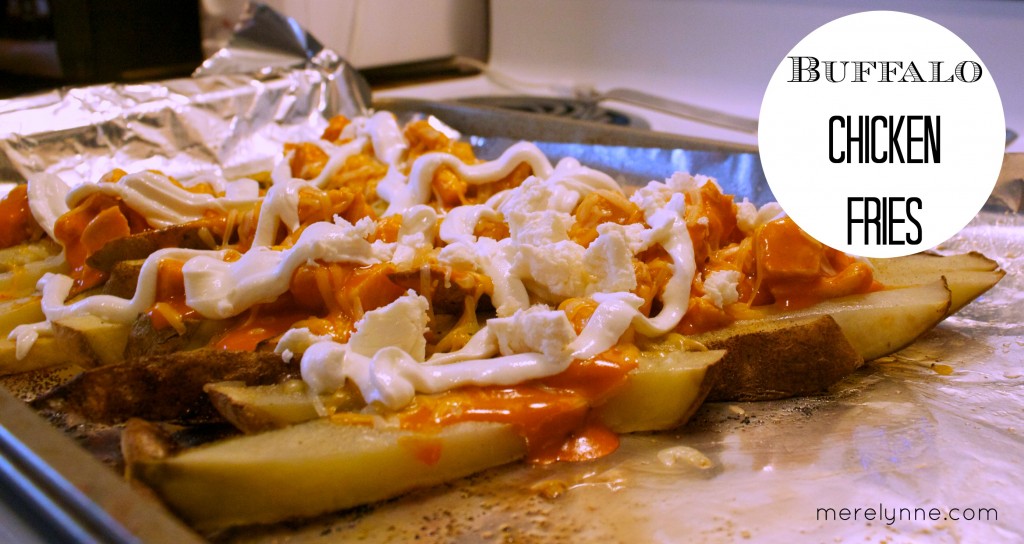 J has been asking for some buffalo wings for awhile now.  I'm not a big wing fan, so I wanted to do something a little different.  I found a recipe for some buffalo chicken fries that looked amazing then I adapted it to J's liking, which basically means it lost some of its healthiness.  Oh well.  Maybe next time!
What you need:
1 cup cooked chicken, shredded or cubed
½ cup buffalo sauce
2 potatoes, cut into slices
cooking spray
½ tsp. garlic powder
½ tsp. pepper
1 tsp. salt
½ cup shredded cheddar cheese
Optional ingredients:
sour cream
feta cheese
chives
hot sauce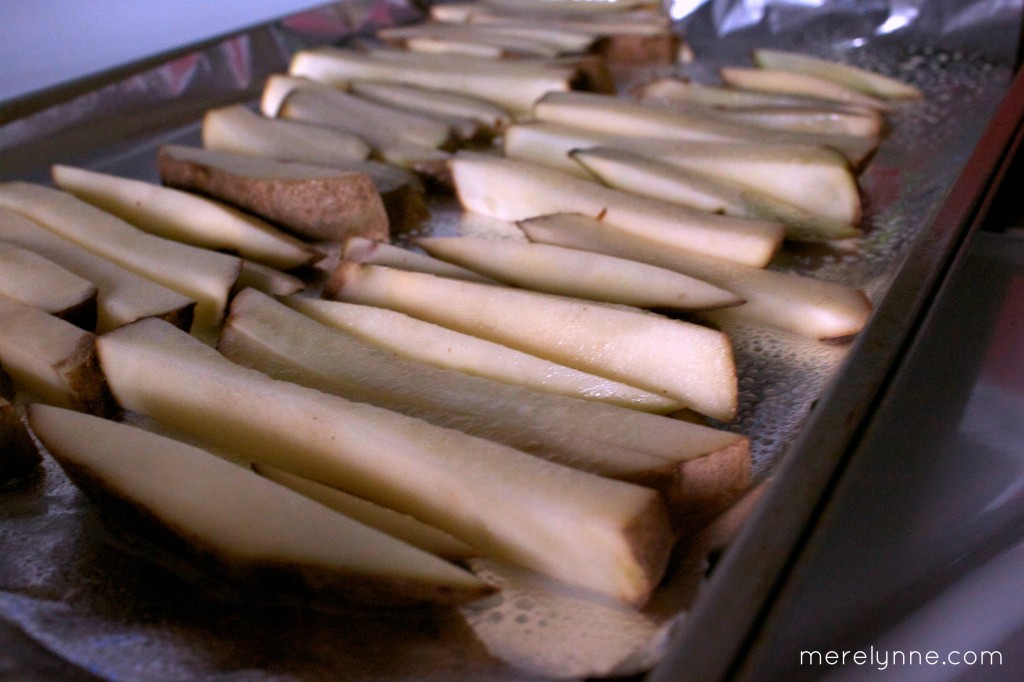 Set your oven to 450 degrees.  Slice your potatoes into thin slices or wedges, place on a foil-lined baking pan that has been sprayed with cooking spray.  Make sure the potatoes are in one layer, not overlapping one another.  Spray the top with cooking spray and evenly sprinkle on the garlic powder, salt and pepper.  Place in oven for 15 minutes or until they start to turn golden brown.  Once the fries are done, remove from oven and turn the oven down to 350 degrees.
Place the cooked chicken into a shallow bowl with the buffalo sauce.  If you want a little more heat you can add a few drops of hot sauce.  I don't like my food too spicy so I skipped the hot sauce.  Stir to cover the chicken evenly with the sauce.
Cover the fries with the chicken mixture and top with cheese.  Place back in the oven for about 5 minutes or until cheese is melted.
You can top with feta cheese, sour cream and chives, if you wish.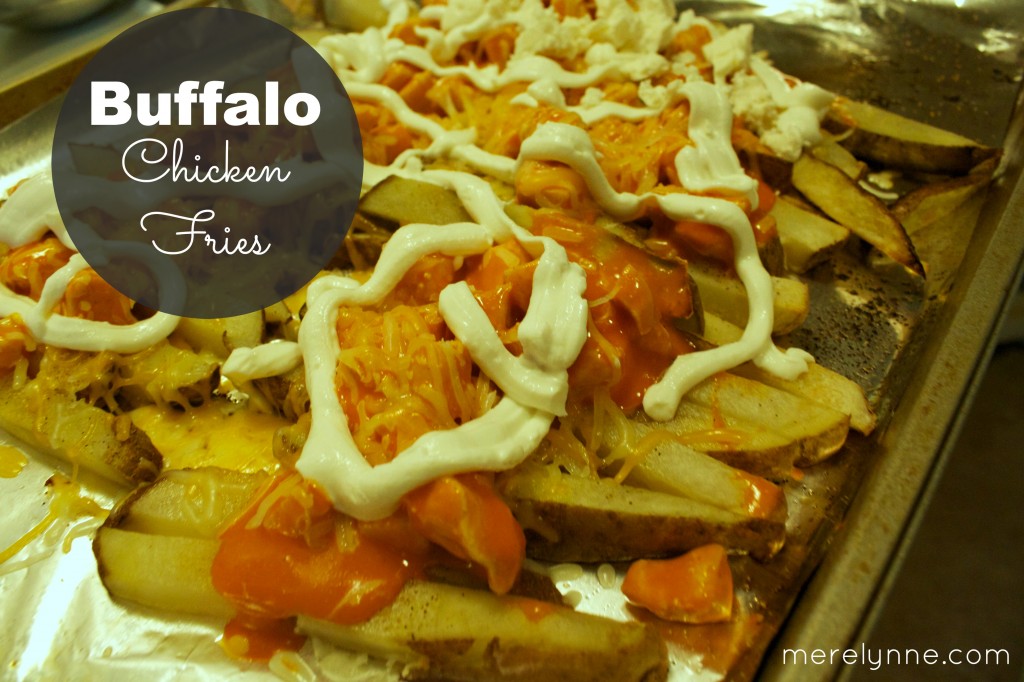 These buffalo chicken fries were a huge hit!  My husband loves any food covered in buffalo sauce.  He probably would eat buffalo-wing flavored cookies!  Seriously, he would!  They were super easy to prepare and took less than 30 minutes from start to finish, including cooking the chicken.  I had one accident though – I let my dogs distract me while I was pulling the fries out of the oven the first time and accidentally burnt my arm with the very hot pan.  So please be careful out there!
The following two tabs change content below.
Meredith Rines, a budget and financial strategist helping fans pay off debt and live the life they've always wanted.
Latest posts by Meredith Rines (see all)