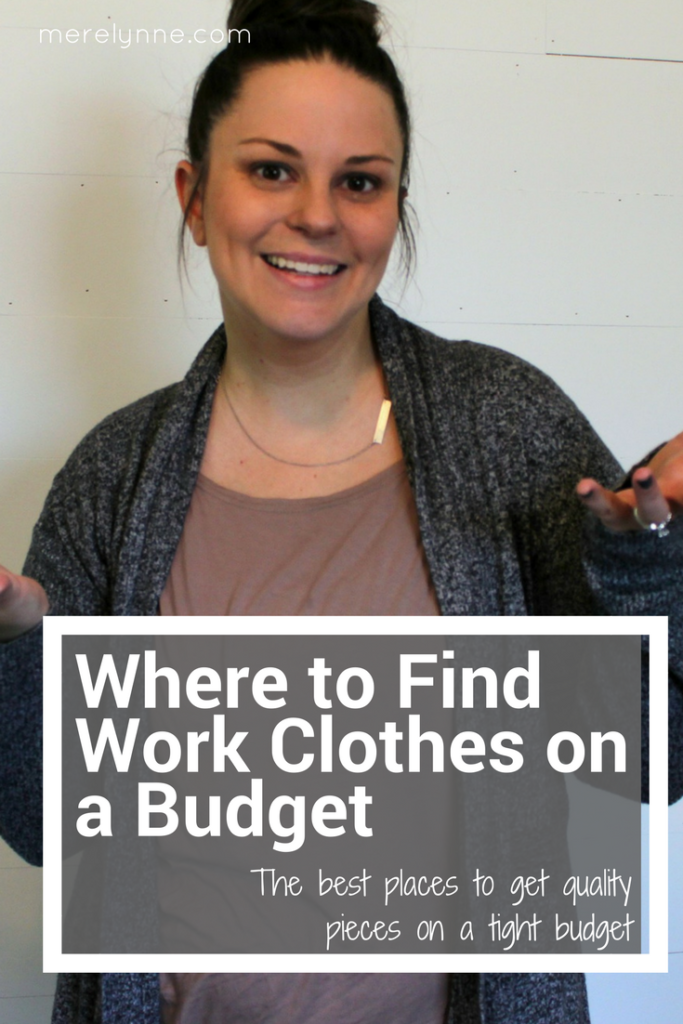 The other day my Dad and I were talking about office presentation. He noticed that I had been trying harder to dress nicer while at work (thank you losing weight and feeling more confident!). He started sharing with me how his view of dress has changed over the years. Now don't get me wrong my Dad still dresses super nice at work – suit, tie or sports coat every single day. However, I remember when I was younger he was always to dressed to the top. He never left the house without his suit, tie and matching jacket on. Nowadays he's a bit more relaxed with a sports coat (ha!).
Not that losing weight is the key to feeling confident, but when you're very self conscious losing just a little bit of weight makes a huge difference.
Anyways…
I told him I was trying harder because I wanted to be taken more seriously. I understood that as a young woman in the financial services field I needed to look like I can handle our clients' needs. And my Dad completely agreed. He remembered when he was first starting out, he was younger and knew that first impressions meant a lot. So though his season in the office has shifted, mine is just getting started.
So here I am trying harder. I want to dress with the confidence I have to handle our clients. And it's not easy when you wake up exhausted with a toddler that barely slept. The last thing you want to do is iron your clothes, but that's the one thing you need to be doing. So I've been investing in better, high quality pieces to make getting ready more fun and easier.
When I say investing… I mean buying great clothes at killer deals. And I want to share my secrets with you. Lately I've been trying to share with you my daily work outfits over on my Instagram Stories. I try to stick to a pretty tight budget when it comes to clothes, which means I have to take excellent care of them so they last longer.
I started thinking there might be a lot of you who are in similar boats as me – you work in a professional office and need to dress to impress. However, you don't want to spend an arm and a leg to get good deals.
Here are my favorite go-to places:
Kohls.
I love, love, love Kohl's. I get about 80% of my clothes here. They are always having a sale or offer free shipping online. So what I usually do is I head over to Ebates (you can join by using my referral link here) then connect to the Kohl's website. Ebates will automatically enter in any coupons they can find, but I still like to Google codes to make sure I'm getting the best deal. I also try to time it right so that I qualify for Kohl's Cash. That way I can use the cash for other items I need later on or on some birthday gifts (to help with our gift budget) for family. I typically ask for gift cards for Christmas and birthday so I can use those towards any new clothes.
Target.
My next favorite place to score great deals is Target. Again, I prefer to shop online so I am always using my Ebates (plus the closest Target is over an hour away!). If you play your cards right you can time your visits to the store or online with their markdown schedule. If I'm in an area to actually go in-store then I try to time it on Tuesdays either late morning or early afternoon. That way staff has had a chance to start the markdowns and they will be scanning the new lower prices.
I also purchase a lot of our diapers from Target (they have a similar subscribe & save feature like Amazon offers). Our little guy seems to do better with the Up and Up brand diapers, so I try to buy those the majority of time. Target will offer a deal where if you spend $50 or $75 in diapers then you get a gift card back. So I time it to order a few cases of diapers (we go through once case a month) at at time when they go on sale to score a gift card. Then I use that gift card to help buy any new clothes I need for work.
Walmart.
I know, I know… Walmart? Yep! It's true. I have found some great blouses and sweaters at Walmart. I haven't really been able to find any pants that fit me too well (my legs are super short!), but the blouses are great. You can find a great top for a steal there. Since we have a Super Center in town I typically do all of my shopping in-person, which makes it a lot easier. I would recommend trying pieces on before checking out (or be okay with returning items). Sometimes their sizing isn't as accurate or consistent, but that doesn't bother me too much.
Keep Pieces Simple.
This isn't really a store, but it's a concept. I love colors, but I'm not big on patterns. So by sticking to solid colors -either bright, pastels, or dark then I can easily mix-and-match pieces together. A pair of black pants goes with just about anything; however, a pair of patterned blue floral pants are harder to pair blouses with. My big tip is just to keep your work pieces more simple so you can pair them with different items to give the illusion of a bigger wardrobe.