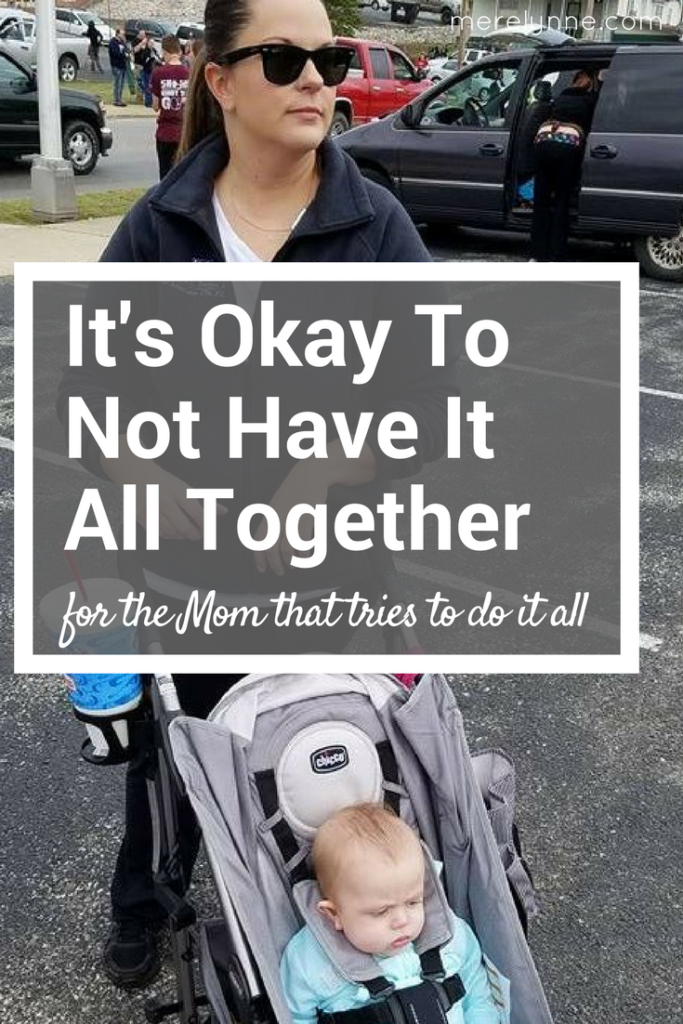 Oh Instagram how you fool me… Every. Single. Day. With your picture-perfect images of well-behaved children, perfectly dressed moms and women who actually have time to make it to the gym. But that's just an illusion. Because I can craft a well-lit, no mess picture with the best of them. However, I'm not afraid to show it how it truly is.
A kid up most of the night crying because his teeth hurt. Dogs that bark every time there is a noise in the house that then wakes everyone up. A kitchen that's clean for about 5 minutes a week. A family room with toys everywhere. Two parents chasing a boy around so he doesn't try to pick up the never ending tumbleweeds of dog hair or put his hands in their water bowl.
Because no matter how often I sweep, vacuum and steam clean there is still going to be dog hair everywhere. It's just how our life is. I roll with it.
I wish more people were real online. It would be great to know I'm not only one out there with less than perfect moments. Like not that long ago when Baby Boy was sick. I kept him home for 4 days one week since he was so sick. He was having tummy issues because of the antibiotics he was on, so you can just imagine the lovely messes I was having to deal with. One afternoon he gave me a doozy, when I finally got him changed into a new diaper and clean clothes, I gently placed him in his crib so I could turn my attention to the disgusting changing pad. I had barely stripped off the cover when Baby Boy started coughing. I turn just in time to see him projectile vomit over everything. Like everything. He got the crib, the wall, himself, the sheets, his toy.
Gross. Of course I was home alone so no calling out for help on this one. I took a towel patted him dry then had to quickly finish cleaning the changing area. Then it was time for a new sleeper (luckily there was one clean one left in the drawer because I was desperately needing to do laundry). Placed him in the floor, stripped the bed (thank God for waterproof mattress covers, am I right?!), and put new sheets on. Then had to completely wipe down his crib and the wall. Ugh.
It was a workout. I was sweating by the time it was all done.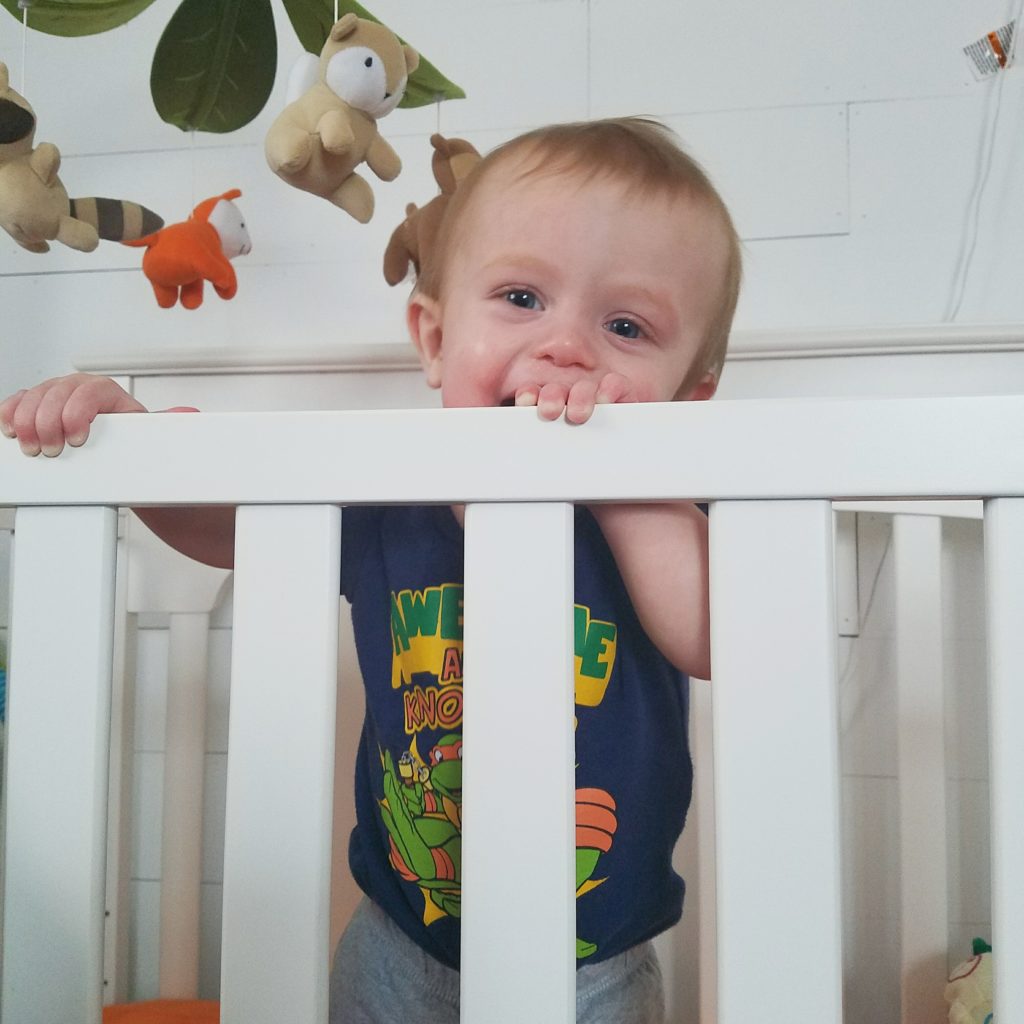 But of course I didn't post that… I mean, I probably would have if there wasn't poop on my phone from the earlier incident. But I did get this cute shot of him earlier that day while he was fighting his naptime. I mean look at this face. Who knew that in just a few short hours he was going to destroy his bedroom so quickly!
I know I'm not the only Mom who faces these struggles. Days where you feel like you're running in circles. Days where you just can't seem to get ahead. I can't be the only one. Please tell me I'm not!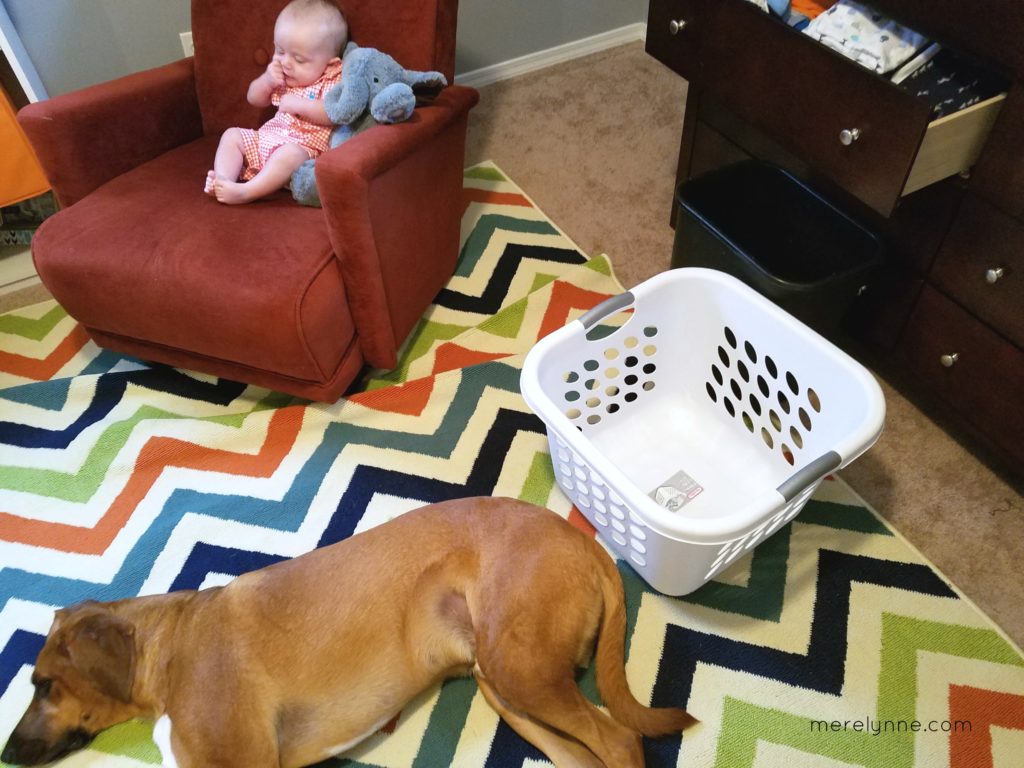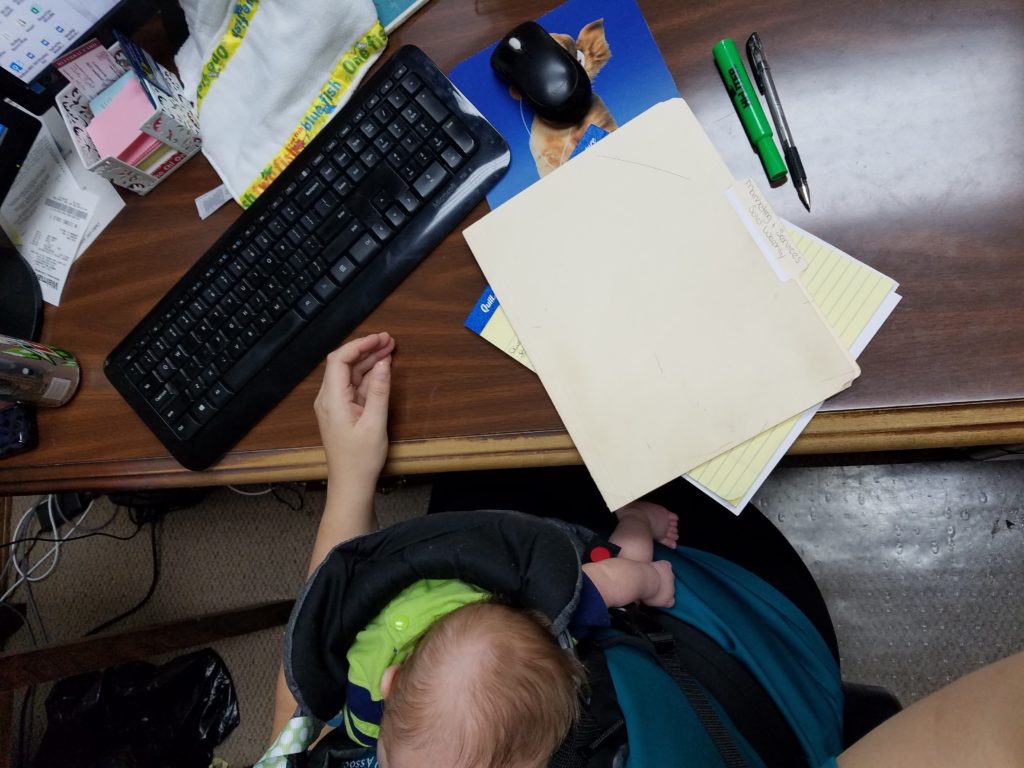 I'm not afraid to show it how it is on Instagram. I've been known to show a cute month photo, but then turn around and show how the room actually looked. It's usually not very pretty. Or share my desk at the office and how baby wearing is the only way I can get anything done.
I wish there were more Moms keeping it real online. Blogging and Instagram shouldn't just be the pretty moments, but all moments. That's what makes us so relatable, right?