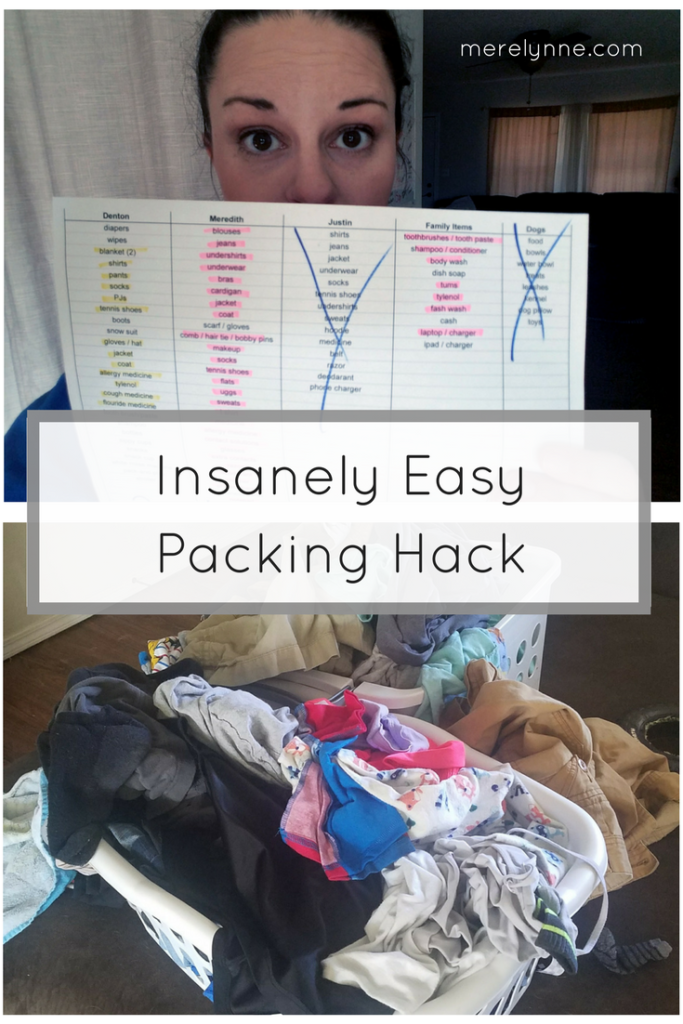 Want in on a BIG secret to make your life a little easier when it comes to traveling? I'm talking about any type of travel, too. Overnight visit, weekend getaway, vacation, work trip, whatever you have coming up. This one trick has been a genius lifesaver.
We've been following this tactic for a few years now, we just update it as we change and once our son was born. You can watch the video online or down below for our insanely easy packing hack:
If you want more packing hacks, check out this post for packing your toddler and this one for packing for a work trip.