Looking for a healthy breakfast bar recipe?  Want a recipe for a delicious chocolate peanut butter banana oatmeal bar for breakfast?  Well then you have come to the right place
.
J asked for breakfast food the other day and  suggested granola bars.  The pre-packaged ones are good don't get me wrong, but I just have a problem with filling our bellies with junk.  I looked up a healthy breakfast bar recipe and found one that caught my eye.  I did a little edit to some ingredients to make it a little healthier.  And I ended up with a tasty, healthy breakfast bar recipe.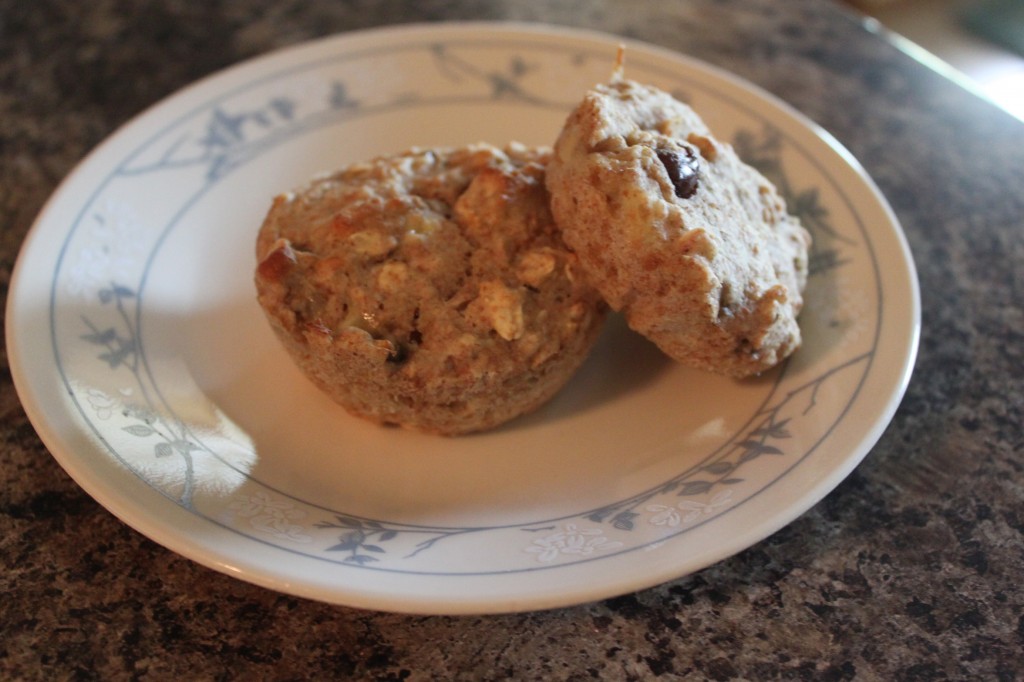 Ingredients:
1 1/2 c. whole-wheat flour
1 c. rolled oats
1/2 c. sugar substitute
5 t. baking powder (you can use 2 t. baking powder and 1 t. baking soda, but I was out of baking soda)
1/4 c. milk chocolate chips
1/8 c. Peanut Butter
1 large egg
2 large egg-whites
1/2 c. unsweetened applesauce
1/4 c. milk, fat free
1 c. mashed bananas (approximately 2 full bananas)
Preheat oven to 400 degrees and grease 24 muffin cups
Stir flour, oats, sugar, baking powder (and baking soda) and chocolate chips in a large bowl.
Whisk egg and egg whites together; mix in applesauce, milk, peanut butter and banana.
Create well in middle of dry ingredients and pour in wet ingredients.  Stir until moisten.
Fill muffin cups until about 1/2 full.
Bake for about 16-18 minutes or until a toothpick inserted into center comes out clean.  Cool before serving.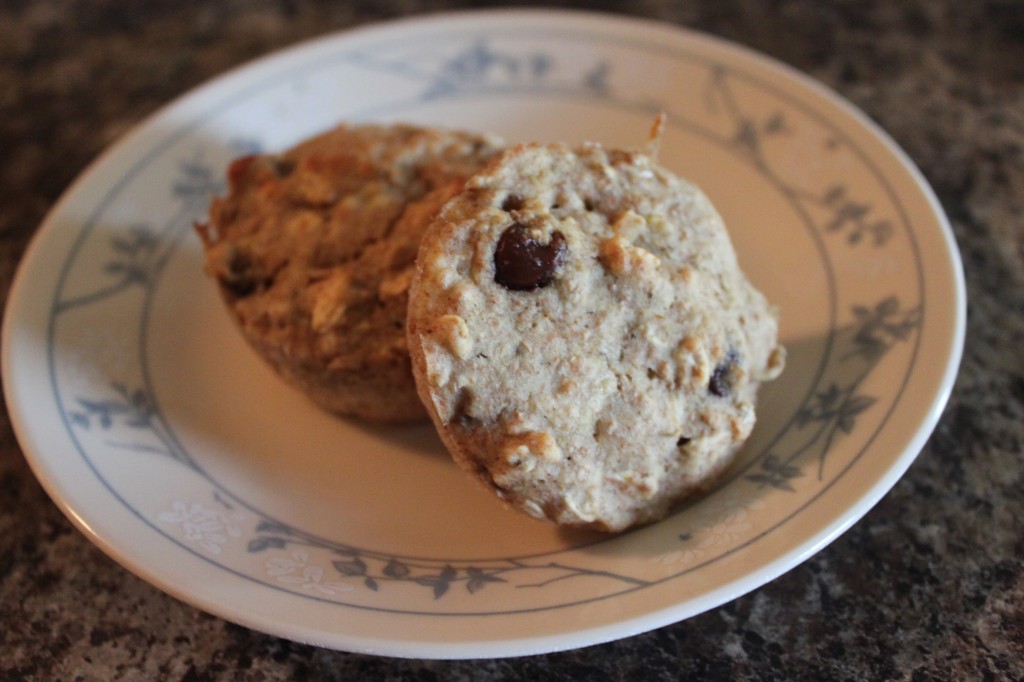 There ya have it a healthy breakfast bar recipe that was super easy to make.  Oh and the best part one of these little bad boys is only 2 weight watchers point plus value.  Sweet!
Looking for other uses for Oatmeal around the house? Check out how I gave my dog a homemade oatmeal bath to soothe her itchy skin.
Cheers!
I adapted from this recipe from allrecipes.com.