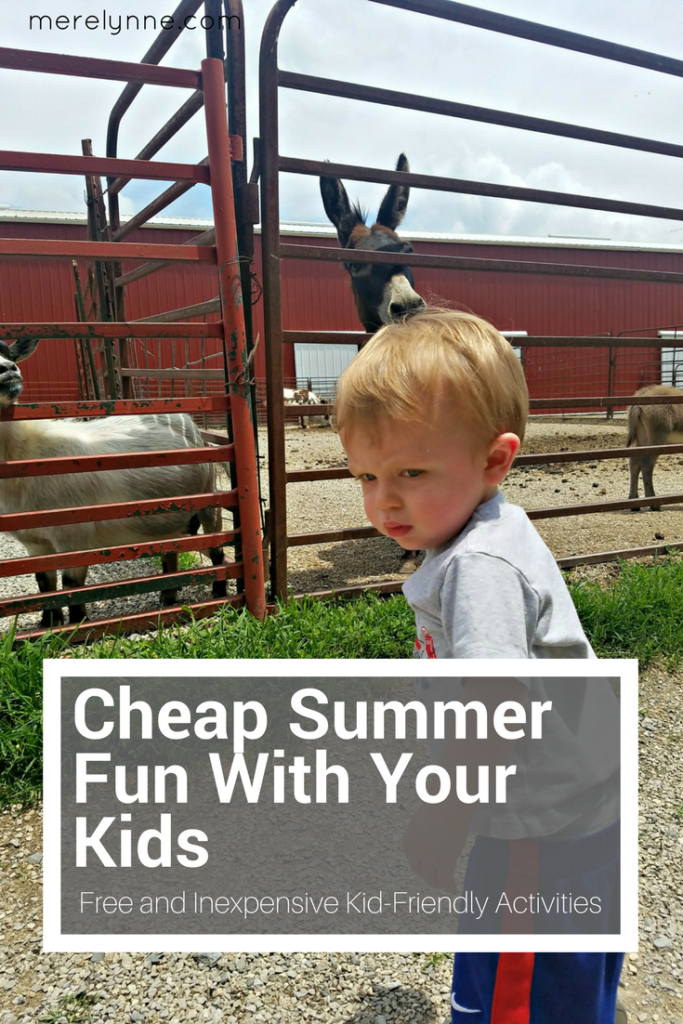 We have been having a ton of fun this Summer. Lots of memories being made and since our little guy is just a year old, I've been taking lots and lots of pictures to share with him when he gets older. At the beginning of Summer, J and I sat down for one of our money dates to talk about what we wanted the summer to look like. We knew we wanted to have fun, make memories, but not go crazy overboard on our budget. So we started planning and even made a Summer Bucket List to go off of. We scoured around Southeast Missouri for fun activities to do as a family and we even traveled to St. Louis a few times to see J's family.
Grant's Farm
Earlier in the Summer we went to Grant's Farm, which was actually the first time I had ever been there. I traveled to St. Louis so much as a little girl to visit my grandparents, I've been to the Zoo countless times and to the arch, but I had never been to Grant's Farm. So I had just as much fun as our little guy did wondering around.
We ended up going later in the day, which worked out perfectly. There were hardly any lines to see the animals or feed the baby goats and we didn't have to fight crowds while sweating from the heat. The best part is the price! Grant's Farm is actually free to get in, but you have to pay for parking and if you want to feed any of the animals. But all of those prices were really cheap.
Petting Zoo
On a boring Saturday afternoon, J and I decided we did not want to stick at home all day. He found a petting zoo that wasn't too far away and totally within our summer fun budget. So we took off. We let our son walk around the whole time and he was just amazed by the animals. He thought it was fun to tell the baby goats off when they came nibbling on his shorts. The best part was a deer that just fell in love with our son and he loved him right back.
Swimming
We're lucky that my parents have a pool and my SIL has a pool in her subdivision. So we have been able to take our little man swimming this summer. I had plans on getting him into some swimming lessons before summer really got started, but I missed the deadline by a few days so we'll have to wait until next year. Being by the water is one of my favorite things to do and it was really important to me that our little guy love the water, too. Last summer we took him to the beach twice before he was even three months old, so I wanted to keep the momentum going this year. We even went to the beach for a few days earlier in May, which was a blast!
We bought him a highly rated life jacket to have around the pool and when we go out on the boat, but it's definitely not his favorite. He gets a bit of an attitude when he has it on for too long and luckily the pool we go to is never crowded so we're able to use other rafts and rings so he can have a little bit more fun. But I am determined to get him used to the life jacket so he will have fun when we're on the boat.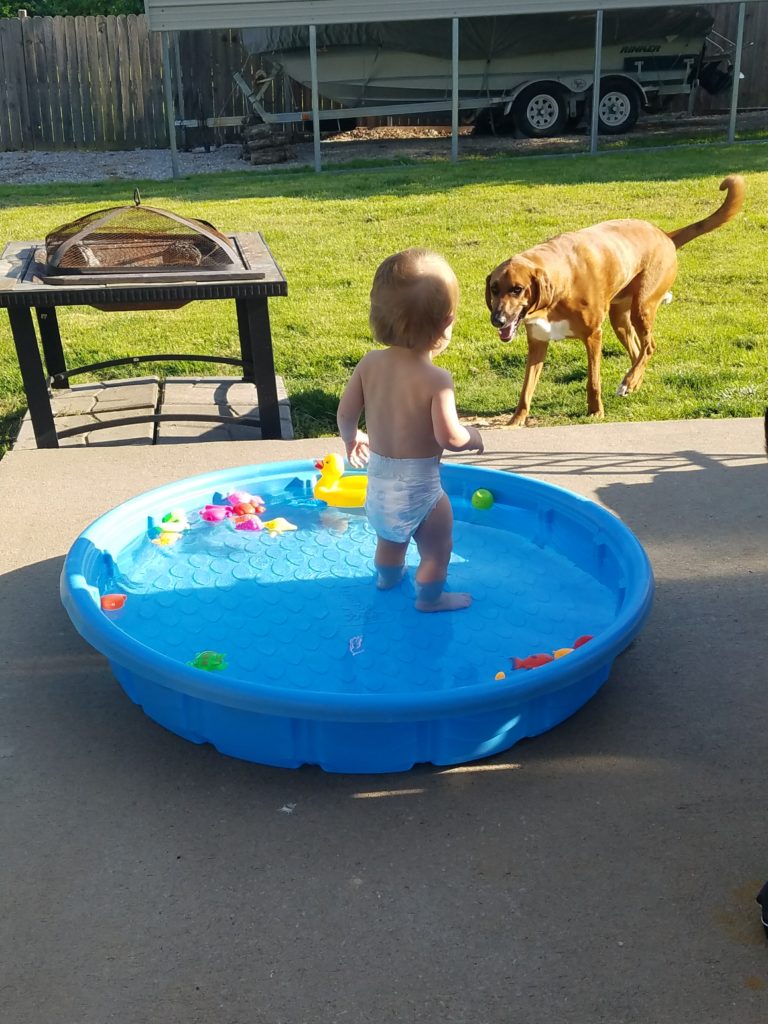 Baby Pool in the Backyard
We threw a fishing themed first birthday for our little guy at our home, the best attraction of the whole party was this little kid pool I bought for less than $10 and filled with this fishing activity from Amazon. Since that party, we have pulled the pool out of storage a few times and filled with water. We let our little guy splash around and around. The dogs even like it too. I'm waiting to come out one day and find at least one of the dogs laying in the middle of the pool on a hot day. I know it's going to happen!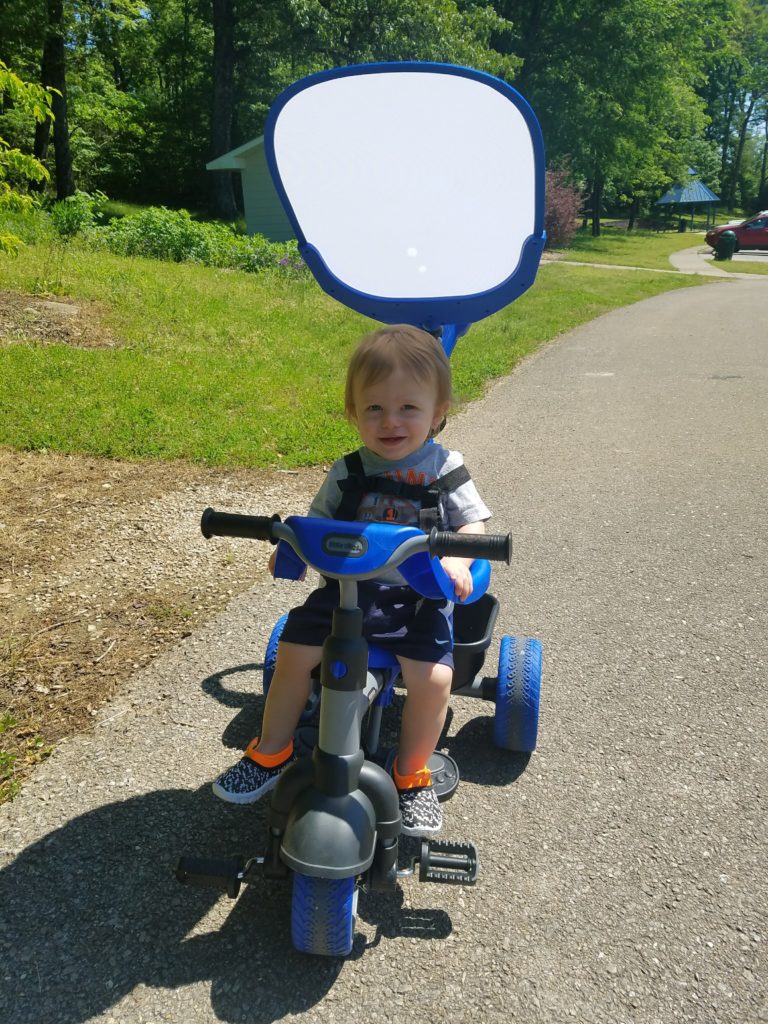 Walks Around the Park
For Christmas this past year my sister and brother-in-law gifted our son the coolest trike ever! It starts as a trike I can push and steer, but as he grows it becomes his very own trike to pedal and steer. So cool! We like to take that with us to the walking trail. It's free to walk and he just loves people watching, trying to talk to other kids and just being outside. I get some exercise in since it's a mile lap just to get around once and we get some quality time together. Sometimes J will come with us, but I really enjoy just having some time with just the two of us.
Once I tried to bring one of my pups with me (we have three, but one is a little overweight) when I put our son in the stroller. Half way around, the dog gave up on me and just laid down. I couldn't for the life of me get her to get up! I tried everything… I said "let's go home!", "let's go get a treat!", everything! And she still wouldn't budge!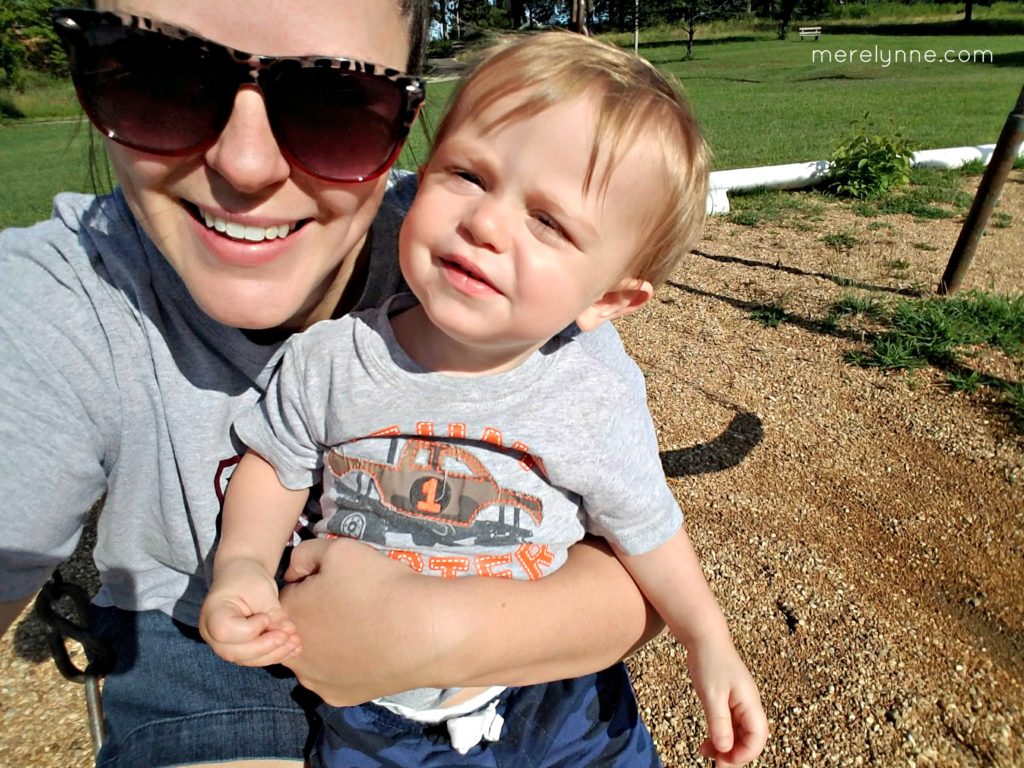 Swinging at the Park
There is another park in town (well 2 actually) that have pretty decent gyms to play on. Our little man is still a bit too small to climb all the way to the top, but that doesn't usually stop him from trying. One of his favorite things to do at the park is just to sit and swing on my lap. Now I'm sure if he was old enough or big enough he would prefer to do it without my help, but lucky for me he ins't quite there yet. The parks are only about a 5 minute drive from our house, so we try to hit them up early on the weekends before they get too busy with older kids running around.
BBQs
Another favorite of ours is to just have a BBQ in our backyard or go over to one of my parents' houses for dinner. BBQ is super easy to prepare and it gets us outside for a bit. I just hate being cooped up inside on a nice, sunny day. So I'm always looking for something fun to do. Sometimes we mix in the baby pool while we BBQ to burn off even more energy.
What are some of your favorite activities for some cheap summer fun?
The following two tabs change content below.
Meredith Rines, a budget and financial strategist helping fans pay off debt and live the life they've always wanted.
Latest posts by Meredith Rines (see all)