Last week I started sharing J and I's trip to Chicago.  I mainly talked about the Goose Island Brewery tour J had one through work.  It was such a neat experience to see the inside of a brewery, especially one that has such creativity!
We ended up staying until Sunday morning.  So we spent all of Saturday exploring Chicago.  I hadn't been in over 10 years and J had never been to Chicago so we wanted to do as much as we could.
We woke up about 9am, which felt great!  It was so nice to not wake up to three dogs wrestling on top of you or barking to get their breakfast.  So nice!  We searched for a good place to eat and came across DMK Burger Bar, which had appeared on Diners, Drive-Ins and Dives.  J loves that show and he always wanted to go a place that had been featured on there.  So we headed out the door for lunch.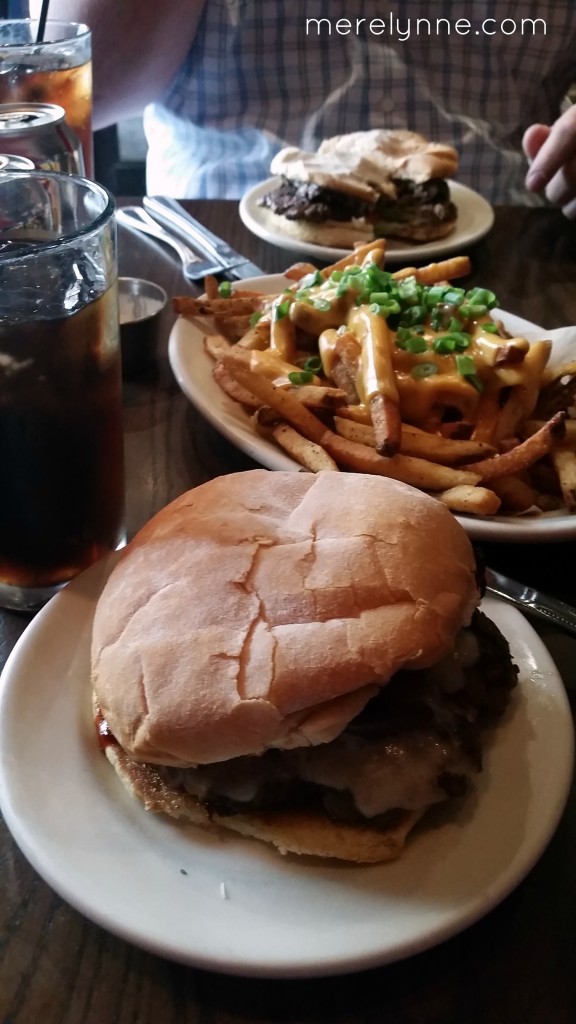 This place was amazing.  J and I are still talking about how good the burgers were.  I got the number 1, which featured bacon, char-broiled onions, and BBQ sauce… my mouth is watering just thinking about it.  J ordered a simple cheeseburger – nothing fancy.  We also added an order of cheese fries to the mix.  The order was huge!  We split the fries and didn't even tough half of them!  I was actually only able to eat half my burger – it was massive!
Afterwards we walked for a few blocks before getting a cab back to the hotel.  Someone… (cough, J cough) didn't grab his jacket.  It was about 50 all day, so it was a little chilly for us.  We then walked to the Navy Pier to explore some more.  It was about a 30 minute walk to the pier, but totally worth it.  It was neat to walk along city streets.  Plus, we probably got there faster walker than driving.  Traffic in Chicago is crazy compared to what we're used to!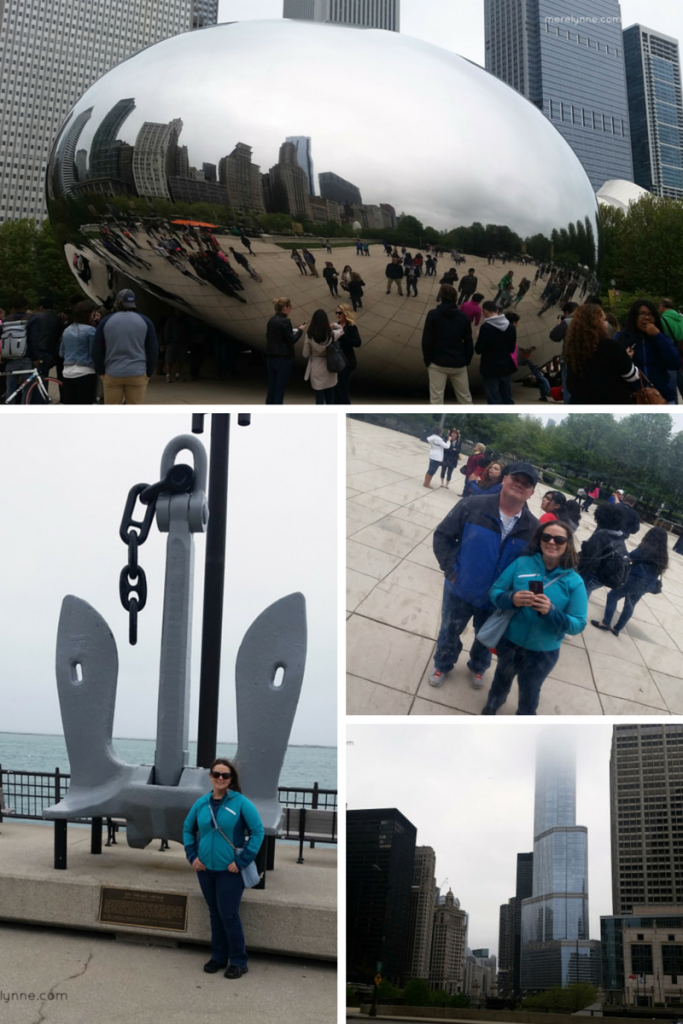 Navy Pier was fun!  I talked J into doing a caricature with me.  He wasn't too pleased and didn't smile at all!  So the drawing is pretty funny.  After the pier, we walked to Millennium Park to see the bean.  He wasn't all too impressed with having to walk another 30 minutes to see a metal sculpture, but I loved it.  I took a ton of pictures and was smiling from ear to ear the whole time.
Afterwards, we decided to head to Willis Tower.  So he mapped it and walked a little over 40 minutes to get there.  We may have taken a wrong turn thanks to my directions, so J took over.  It went a lot smoother when he took over that job!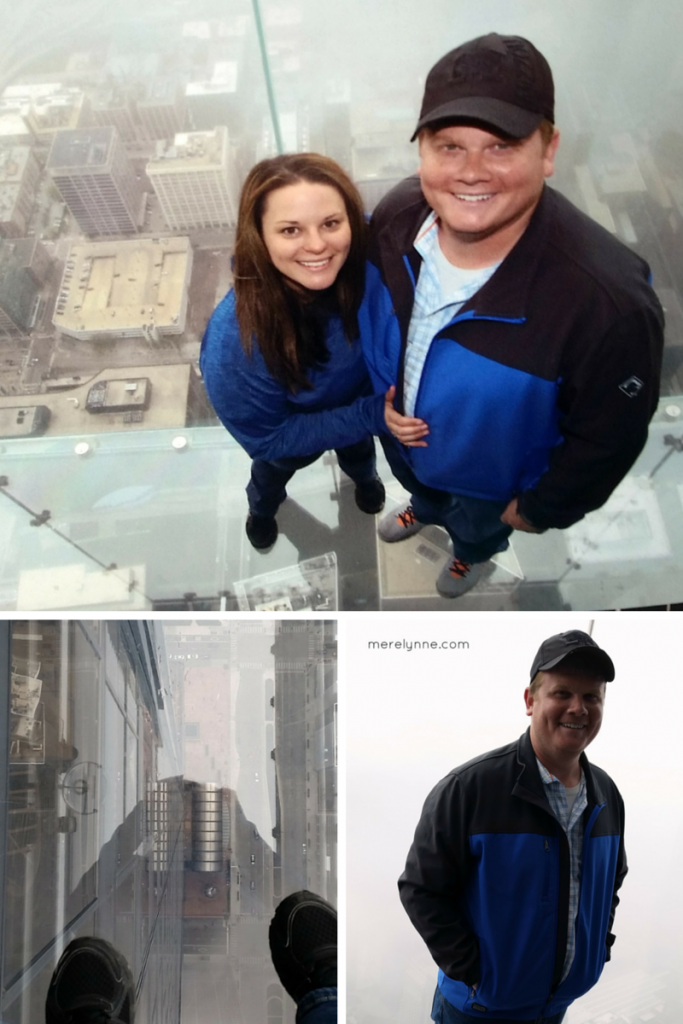 Willis Tower was so neat.  I had never been there before and had no idea what to expect.  It was pretty cloudy that day so we walked in and the workers kept saying there was zero visibility from the top.  We both looked at each other and decided it would be worth to still go up.  The line was nothing – literally nothing!  We walked right through and had no problems!   I would give up some visibility to not have to fight crowds any day!
Afterwards we mapped to go back to the hotel and learned we wandered about 3 hours away.  Oops!  So we grabbed a cab instead of walking.
We then searched and found a local pizza place that had decent online reviews.  It was less than a 10 minute walk from our hotel, which was perfect.  It was called Pizanos.  We had original deep dish pizza and a few beers before calling it a night.
I loved Chicago!  I think J had a great time, too.  We can't wait to go back!