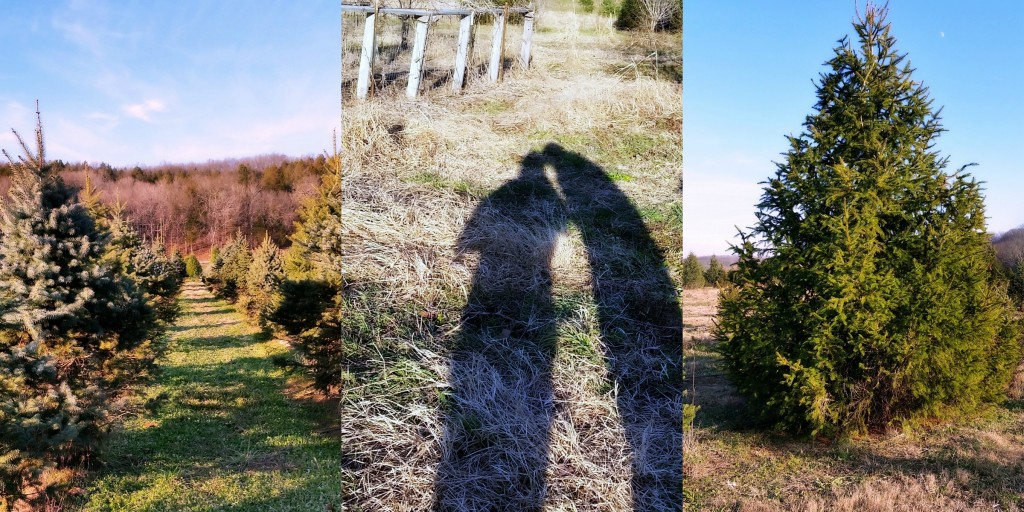 Guys, I had never been to an actual Christmas tree farm before.  Never.  For all that is jolly and for my love of all things Christmas, I just can't believe I had never been to one.  I always pictured Christmas Vacation when I thought about going to pick out the annual Christmas tree.  Chopping it down, lugging it down a snow-covered hill and securing it to the top of the car.  My dreamed-up idea was perfect, but the reality was so much better!

We went to Meerts Family Tree Farm outside St. Louis this past weekend with J's family.  The weather was perfect – no jacket required and no snow boots.  We rode a tractor-pulled trailer to the spot then walked around trying to hunt down the perfect tree.  I was shocked that we actually got to cut it down!  We walked up to the lady giving us directions and she just handed me a saw – me?  I was never going to cut down the tree, but I felt pretty important carrying around the saw.  When it came time to actually cut it down, I handed the saw over to my father-in-law.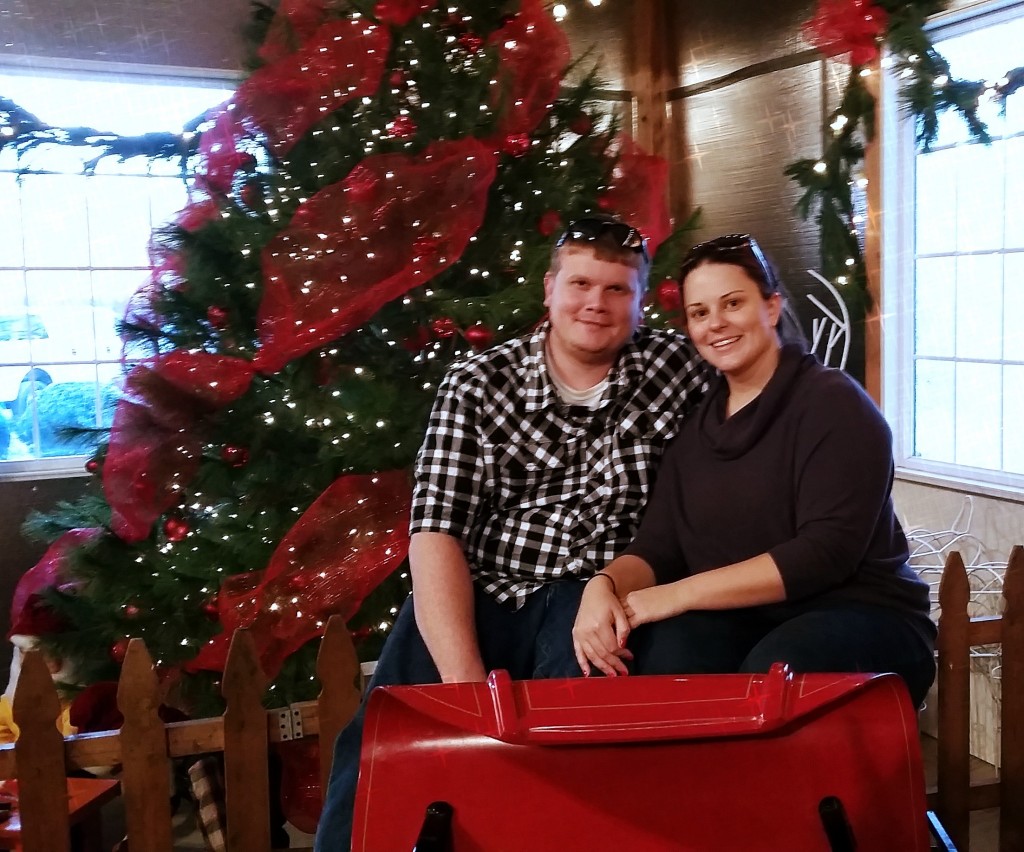 J and I decided after we buy our own home then we will have a real tree in the main room.  They are just so pretty and smell so good.  I'm sure by then the puppy will not want to grab every low hanging ornament.  Until then, we will have the artificial tree I purchased for a killer price three years ago from Garden Ridge on clearance.  It's barely 5 foot tall and kind of resembles Charlie Brown's tree with missing branches and holes.
What are some of your favorite holiday traditions?  I think we might have to add a venture to the tree farm every year.
The following two tabs change content below.
Meredith Rines, a budget and financial strategist helping fans pay off debt and live the life they've always wanted.
Latest posts by Meredith Rines (see all)