Note: Some links in this post contain affiliate links, which means I may receive a commission if you make a purchase. Thanks for supporting my blog!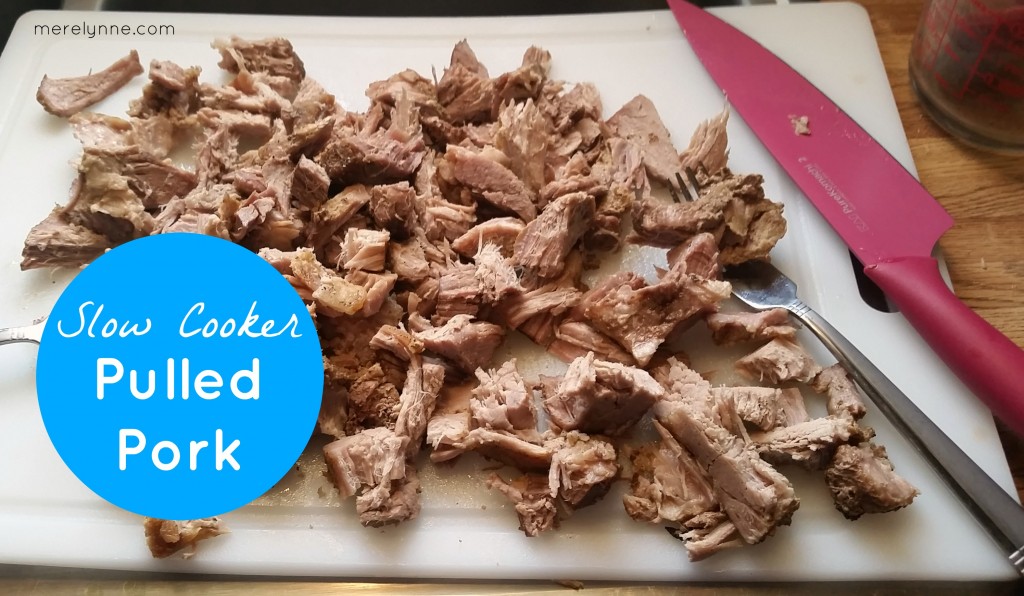 I'm not going to lie – I lucked out in the husband department big time. There are a lot of days that when I get home J has already started dinner. All i have to do is make a side dish then pull up a chair. I'm one lucky lady!
This past week J and I had one of those days… you know the kind. You wake up extra early because you just have too much going on. I had a few meetings and things to finish at the office, studying for my next CFP exam, a luncheon and then I was heading to Crossfit. Poor J had to get up early to get to work then he spent most of the day lifting and moving beer around. Ah the glamorous life of the Bud Man!
Those are the days that the crock pot is my best friend. A crock pot dinner has to be the best invention. On a day that I know will be crazy long and filled with meetings, the last thing I want to do is come home to cook. I try to plan ahead and look at my calendar the night before. If I know it's going to be a crazy day then I usually try to plan a slow cooker meal.
I want to let you in on something, okay? I'm in love with my slow cooker. It's a love affair that has taken off very slowly. It started with dishes that I was comfortable with, like salsa chicken and beef tacos. Now, I've slowly been venturing into new territory with different recipes.
I haven't quite cooked anything for breakfast in the slow cooker yet. I guess I'm waiting for the perfect recipe. J isn't a huge egg fan and most of the recipes I find call for loads of eggs. The ones that don't use a ton of eggs seem to feed a small army and well, it's just the two of us. I don't like wasting my food. So I'm sort of waiting until family come to visit before busting out a breakfast dish.
Let's get back to my dinner recipe I tried out. It's a pulled pork recipe that turned out amazing! It literally melted in my mouth – it was so good!
Here's what you need for my coke zero pulled pork recipe:
– 3lbs pork shoulder
– 1 1/2 cups of Coke Zero (any soda will do)
– 1 tsp. salt and pepper
– 2 tsp. onion powder
– 1/2 cup of BBQ sauce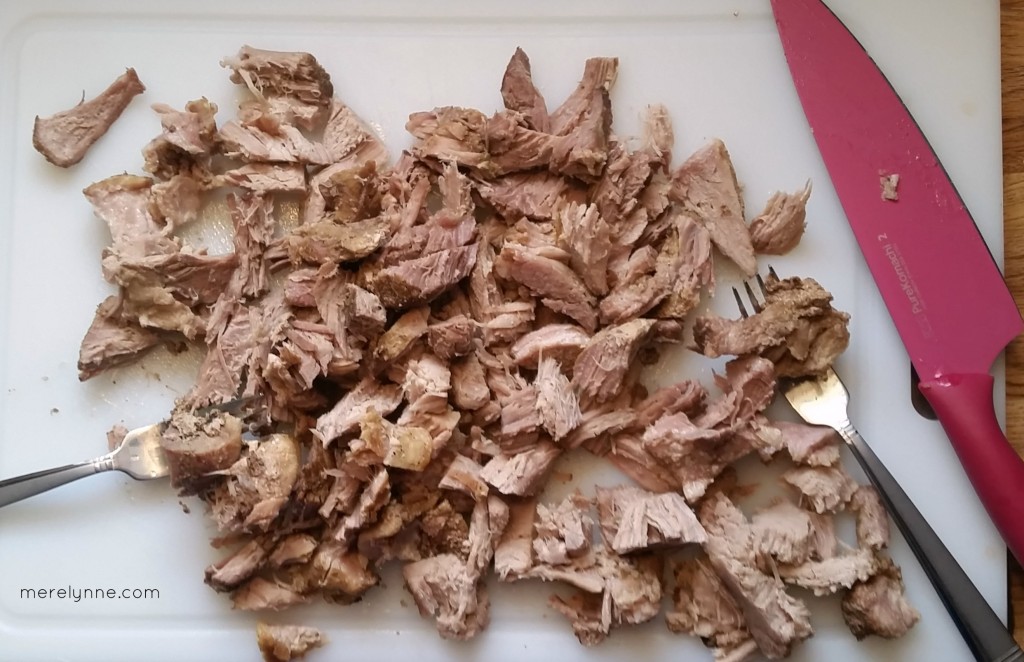 Directions:
Rub the pork roast with salt, pepper and onion powder on all sides.
Place in the slow cooker
and pour soda on top.
Cook on low for 7-8 hours (or high for 4 hours)
Grab a fork and start pulling the meat apart.
Pour on the BBQ sauce, cover and cook for an additional 30 minutes.
Serve and enjoy!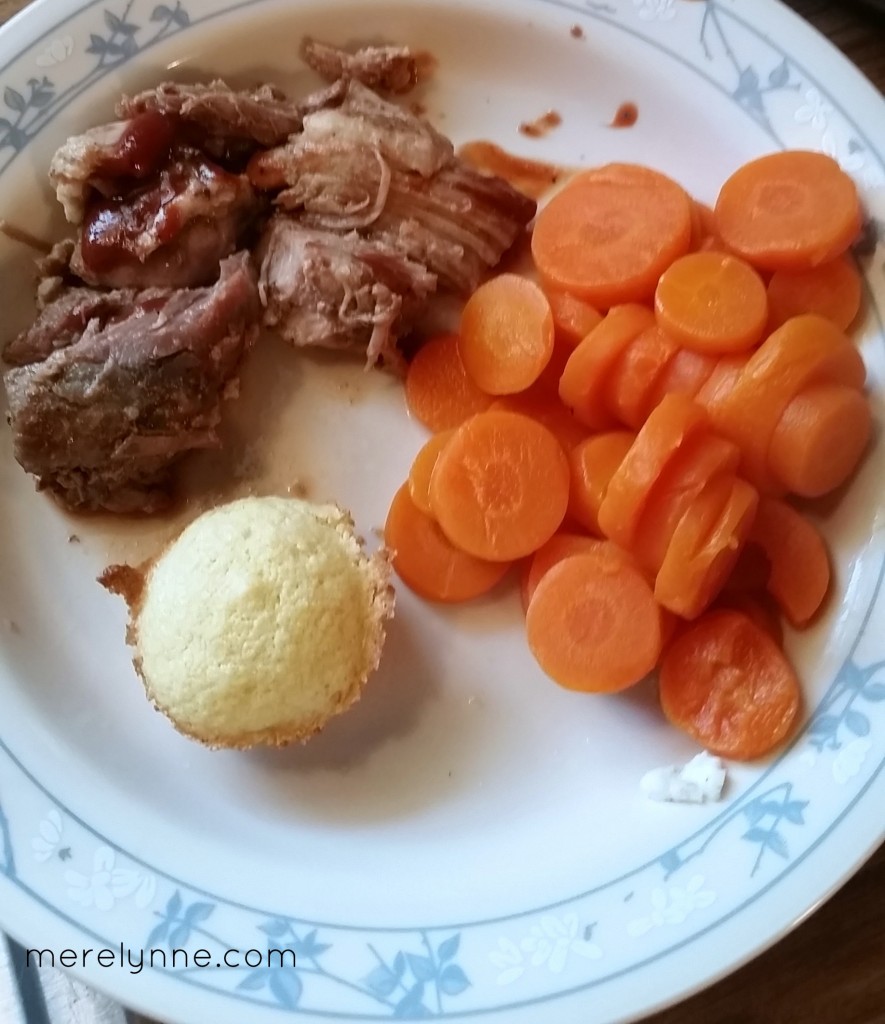 I made some cornbread to go with the dinner. I ended up having a fried egg, carrots and some salad with homemade Greek dressing with mine. The perfect busy day dinner!