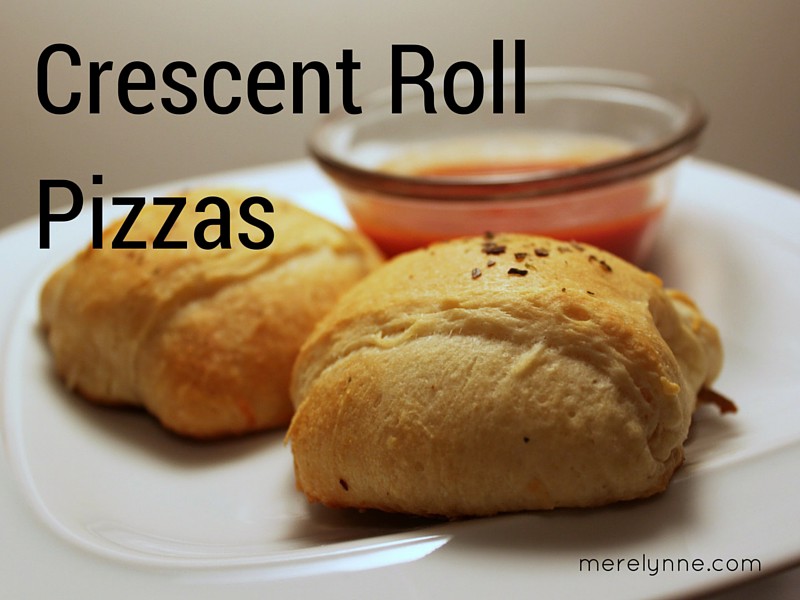 The other night on my way home I called J to see about what time he was going to be getting off work.  He sounded frantic and mad on the phone.  He had stopped at a gas station to fill up and now his truck wouldn't start.  I rushed to him thinking that I could help, but in reality, knowing there was nothing I could do.  
After about 10 minutes of messing with it after I arrived, I'm still not sure how long he was trying to get it started before I arrived, the truck started.  Then died.  Then started again.  After a few minutes of idling we were able to pull away.  He drove two doors down to our local mechanic, who luckily was still open … for about 5 minutes.
We told them what happened, left his keys and then headed out the door.  At this point, I was starving. So was J.  I asked him about dinner and we decided on pizza.  You see…
…J and I both love pizza.  Him a little more than me, but it's always one of our go-to dinner ideas.  Usually we would just call a pizza place and place an order for delivery, but lately we've been more mindful of our budget.  We headed home to try to put together a dinner that would hit the spot.  I had all of the fixings for pizza, except the crust and I was NOT about to make a homemade pizza crust.
I found a package of crescent rolls in the fridge and the next thing I know we were eating delicious crescent roll pizza.
They were delicious!
We used ground turkey and sausage in ours, but the stuffings are limitless with these little bad boys.  You could use pepperoni, green peppers, tomatoes, ham, only cheese… whatever. The sky's the limit!
Here's what you need for these super easy crescent roll pizza:
1 package of crescent rolls
shredded cheese – any will do, we used mozzarella and sharp cheddar
toppings – you can use anything really, we had ground turkey and sausage –  make sure it's cooked through
pizza sauce
butter, melted
garlic bread topping
Italian seasoning
Oregano
Preheat your oven to 350 degrees.  Spray a cookie sheet with cooking spray.  On a prep surface, I used a cutting board.  Unroll your crescent rolls.  Pile some cheese inside, about 1-2 Tablespoons per roll, but you can use as much as you want.  Top with your meat or toppings of choice.  Roll up and pinch the dough to seal any openings. You don't want any cheese or toppings to fall out!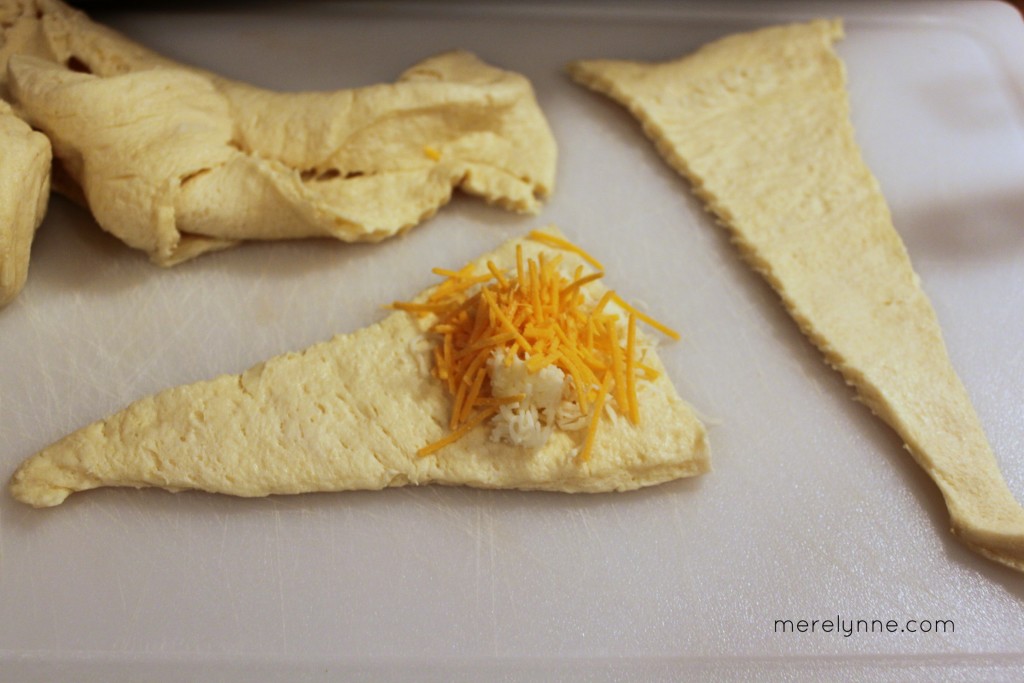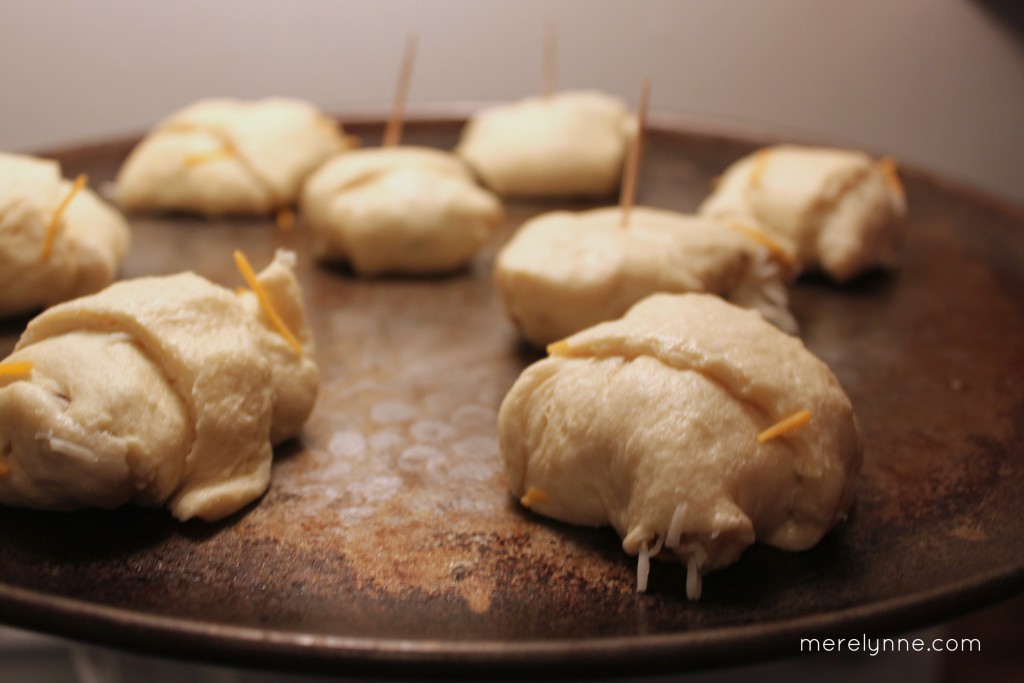 Melt your butter and brush on top of the rolls.  Sprinkle garlic bread topping and your other seasonings on top.  Bake for 10 minutes.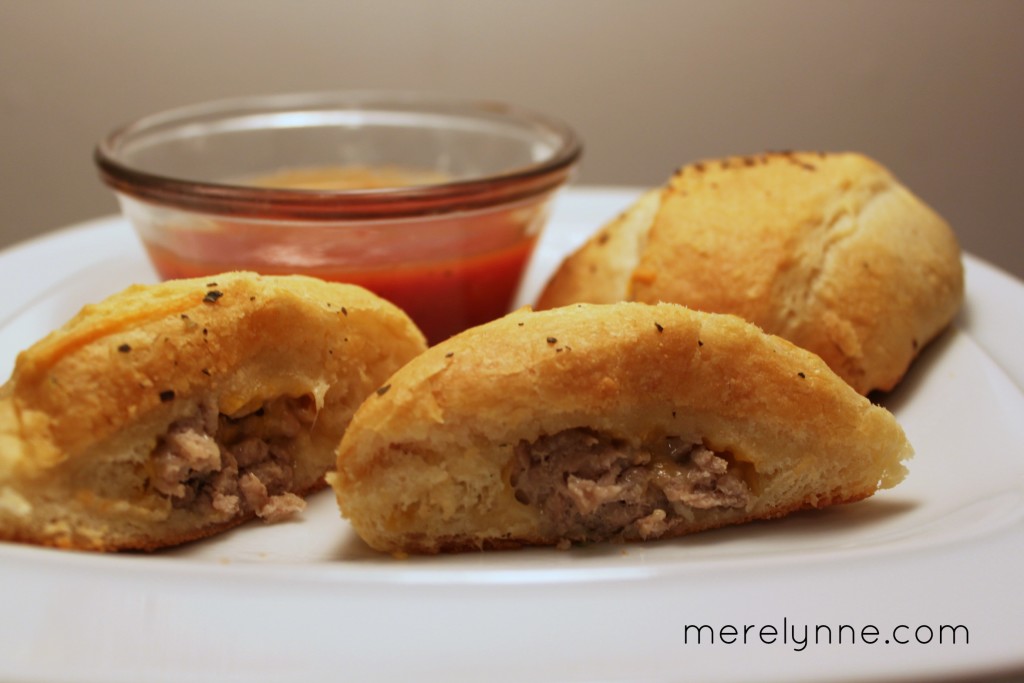 Heat up your pizza sauce and pour into a little serving dish.  Enjoy!
J smothered his with pizza sauce, while I dipped mine.  It's whatever you want.  By the time I finished snapping pictures of the final product, J had already devoured two of these!  I just kept hearing him go on and on about how good they were.  Of course I was busy trying to get a good shot so my mouth was watering by the time I sat down.