The other day I was really struggling to think of something for dinner.  I had planned out our meals because of Whole30, but sometimes things don't happen like you plan them.  So here I was standing in my kitchen at 7:45 in the morning knowing that I needed to leave in 5 minutes to get to work on time (yes it takes me less than 10 minutes to get to work – it's amazing!), I kept thinking that I desperately needed to cook the chicken that was thawed before it went bad.  I looked around and realized I didn't have much to work with.
I finally just threw some ingredients into the crockpot, set it to low and left for the day.  I kept my fingers crossed all day that it would turn out good and not be wasted like my first attempt at fried chicken was.  That was a bad, bad dinner.
Not only did my Italian Chicken turn out – it was probably one of the best meals I cooked on Whole30.  J gave me his seal of approval with an empty plate.  So that must mean it was good.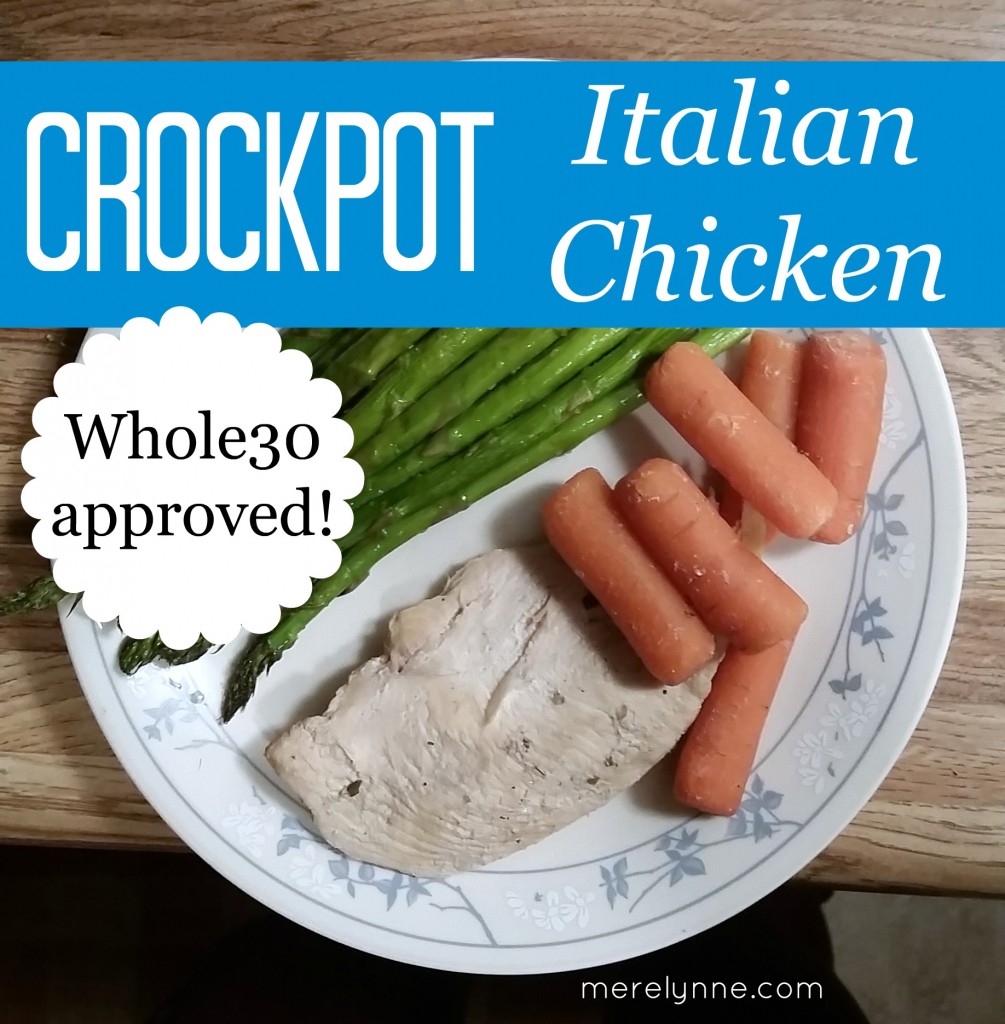 Here's what you need for this whole30 recipe – crockpot Italian Chicken:
4 chicken breasts, skinned and boneless
2 cups of chicken broth
1/2 white onion cut into chunks
1 cup organic baby carrots
2 Tbsp. Oregano
1 tsp. salt
1 tsp. pepper
1 tsp. onion powder
2 tsp. garlic powder
Put the onion and carrots on the bottom of your slow cooker.  Season both sides of the chicken with the salt, pepper, onion powder, garlic powder, and Oregano.  Pour Chicken broth on top until the chicken breasts are covered with the liquid.  Cook on low for 7-8 hours or until chicken is cooked through.
You could serve this with some cauliflower rice or zoodles or eat all by itself.
Enjoy!