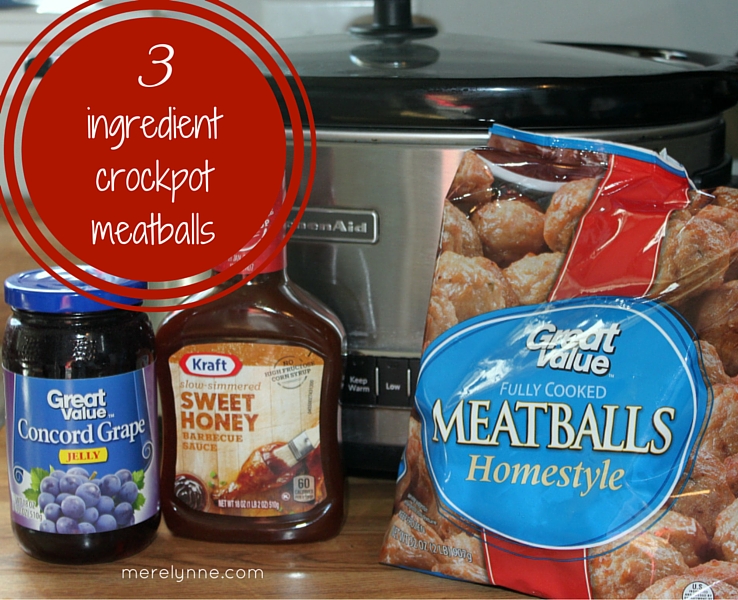 For Christmas this year we spent it with J's family in St. Louis.  We had a blast!  I might have mentioned this before, but luckily my family and J's family are both easy going.  So we switch holidays each year.  This year was Thanksgiving with mine and Christmas with his.  Next year, we'll switch.  I love not having to drive across the state on Christmas morning.  It'll make life so much easier when we have our little boy.
The weekend before Christmas is when we got together with my family.  My cousins came into town and we all headed over to my Grandma's.  We had a huge, HUGE feast.  Everyone brought at least one dish to contribute, which made it a lot easier.  This year I brought my go-to meatballs.
Whenever we have a family gathering or a get-together with friends I always volunteer to bring meatballs.  I have two reasons for my go-to appetizer. First, they are always, always a hit!  Everyone loves them and they usually disappear within minutes.  Second, they are the easiest appetizer to make.
For Christmas with my family, I of course volunteered to bring meatballs.  I mean, why wouldn't I bring the best dish there?!  I started them a few hours before we left for Grandma's and didn't even have to think about them once while they were cooking.  That's my kind of dish.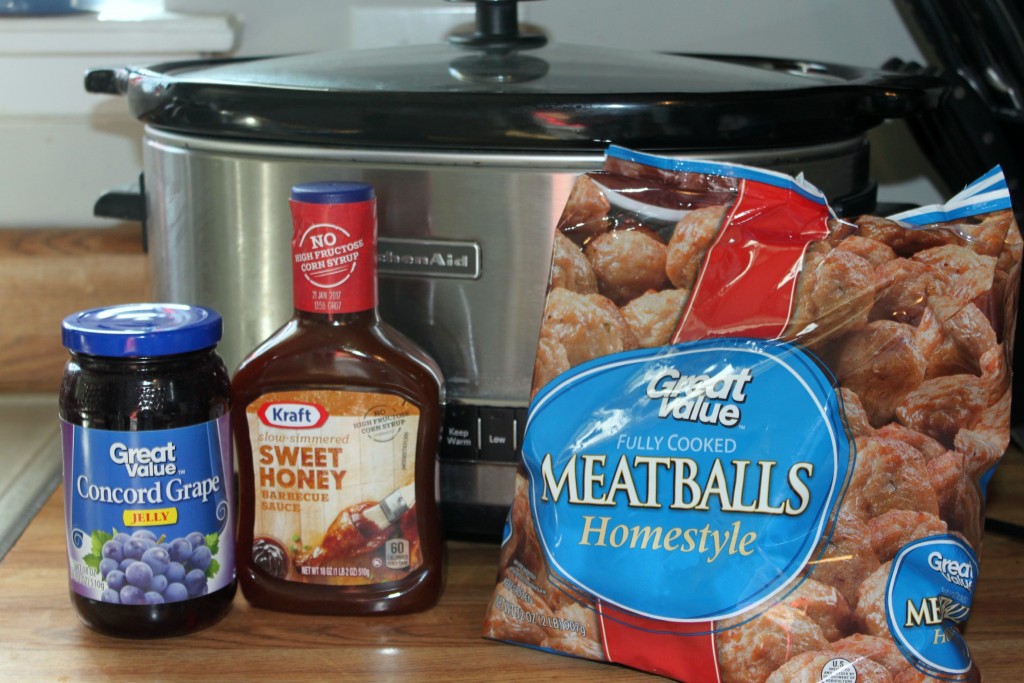 3 ingredient, crockpot meatballs:
1 – 2lb bag of frozen meatballs
1 – 18oz. bottle of BBQ sauce
1 – 18oz. jar of grape jelly
Place all ingredients in the crockpot, stir well to mix and then cover.  Cook on high for 3 hours then switch to the 'keep warm' selection for serving.
Like I told you, these crockpot meatballs are the easiest dish to prepare and are a huge crowd pleaser.
I use the KitchenAid 6 quart slow cooker.  It makes cooking a breeze!  I set a timer for how long I want to cook the meatballs and then when time is up and automatically turns to the warm position so nothing overcooks and the meatballs don't get cold.  It's perfect.