We've been knocking out debt left and right.
We're debt ninjas over here! These past few months, J and I have been making some excellent progress on taking down debt. Our goal is to be as debt free as possible so all of our extra money can go into building our dream home. We're still years away from it, but I know that with out these monthly expenses we would really save up a good portion towards our new home.
One way I keep track of our debt and our money is by having a budget binder. I keep it in my desk so when I pay bills, I'm able to update it that moment.
In our budget binder I have:
Our monthly bill tracker so I never miss a payment.
Recent copy of our monthly budget so I can keep track of our spending.
Our debt tracker tool.
Our debt record keeper.
For our debt record keeper here's what I do:
Each debt has it's own sheet of paper. I write out the starting amount for each debt, then I add our monthly payment and the date it was paid. After that I write down our new balance. This way I'm able to see at a quick glance how we're doing on paying down our debt. I no longer have to log-in to each individual bill to get an idea of our most recent balance. It's all right there in my budget binder.
I've even made our debt record keeper free to download, too. Click here to get your copy.
My favorite part of our budget binder is our Debt Tracker tool.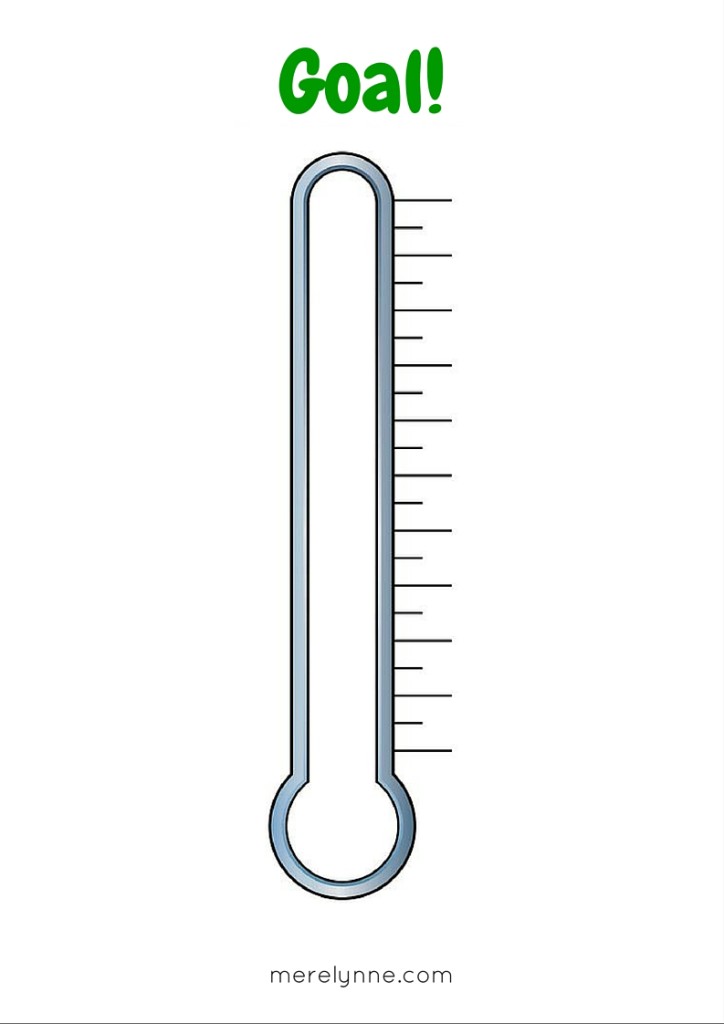 I created a simple thermometer. Then when we pay a debt off in full, I had the original amount to the tracker.
The thermometer's max is the total amount of debt we owed when we started really working towards paying it all off. I love seeing how much money we've put towards are bills and the progress we're making.
It's such an eye opener to see it!
I wanted to share my Debt Tracker Tool with you all. So feel free to download and print a copy for yourself. I kept the totals empty, so you can add your total debt to the top then equally split the amount to create benchmarks.
You can even do something fun when you hit each mark. Of course whatever you do should be within your budget or free so you don't incur more debt while you're celebrating getting out of it!
We like to splurge and use some of our eating out budget on a nice dinner out. Or sometimes we just like to tell others. My family is a huge support for us. So once we hit a mark, I usually send a mass text to my parents and sister letting them know. Their words of encouragement are enough celebration.
What do you do when you hit a milestone when paying off debt?
The following two tabs change content below.
Meredith Rines, a budget and financial strategist helping fans pay off debt and live the life they've always wanted.
Latest posts by Meredith Rines (see all)