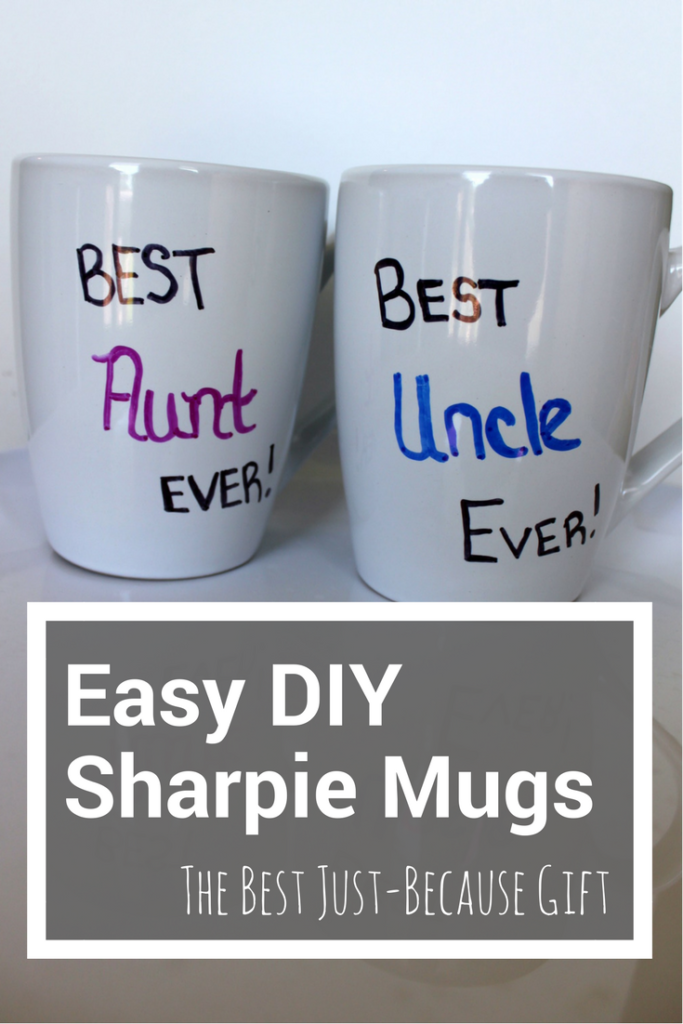 What do you do when you have a ridiculous early flight out and need a ride? You bribe your sister and brother-in-law to take you to the airport. Well technically I didn't need to bribe them, but I still wanted to say thanks for getting up super early, driving us to the airport and still making it to work on time.
Of course, I was trying to stick within our budget especially with our Florida vacation that we were flying out to. I opted for a simple homemade gift. I love homemade gifts. I have made quite a few over the past few months. Usually I save them for Christmas, but I've been known to break out my crafting skills when the occasion calls for it.
Seriously – I have an addiction to homemade gifts.
Here are just a few of the others I've made over the years.
DIY Mother's Day Picture Frame with handprints gift
DIY Father's Day with Handprints gift
DIY Christmas Picture Ornaments
Let's get back to this DIY project – making Sharpie mugs that are super easy.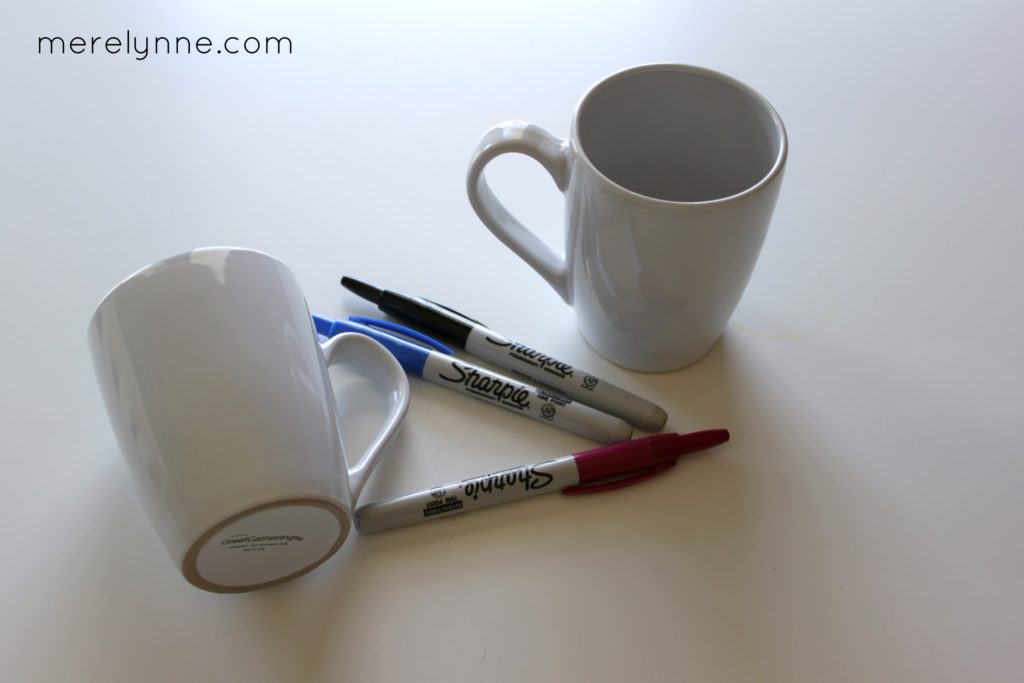 All you need is a plain mug and a few sharpies. The best sharpies are the oil-based Sharpies
, but when you don't have them then you make it work. You can be as creative or be as basic as you want. I wanted to keep the message simple – best aunt ever and best uncle ever.
Once you have the design on your mug, just let it dry for a few hours. I let mine dry overnight before baking. After a few hours then you can bake it at 350 for 30 minutes.
TIP: Put the mug in the cold oven before turning it on. Once the oven hits 350 degrees then let it bake for 30 minutes.
These mugs should be hand washed (even if using the oil-based Sharpies) to help preserve your design.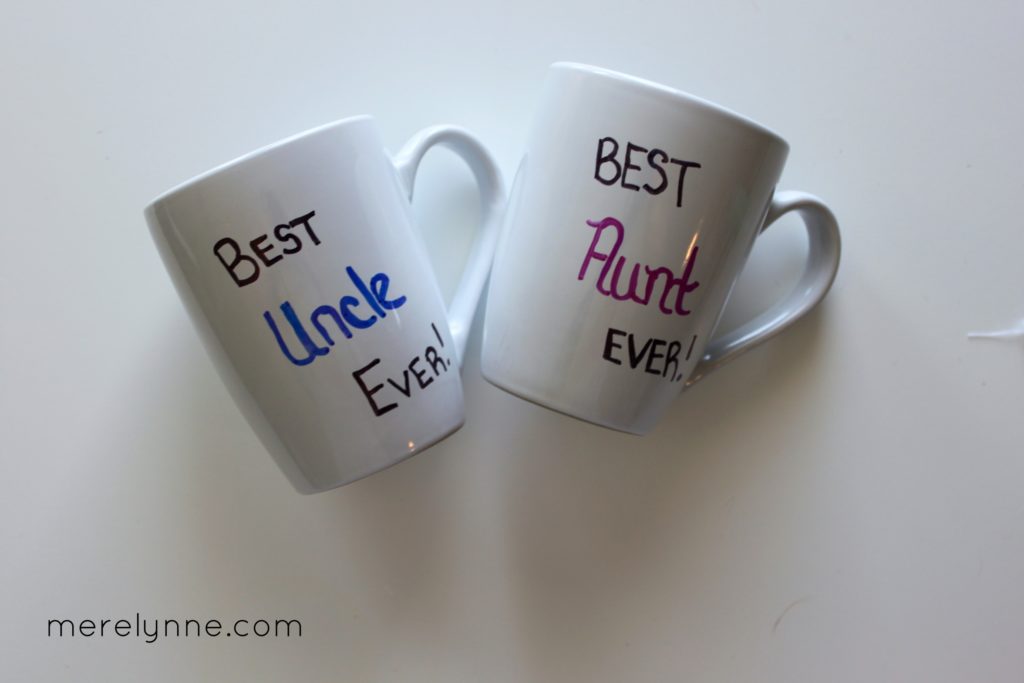 These mugs turned out so cute! Totally makes up for the early flight, right? That's what I was thinking! What thank you gifts are your go-tos?
The following two tabs change content below.
Meredith Rines, a budget and financial strategist helping fans pay off debt and live the life they've always wanted.
Latest posts by Meredith Rines (see all)