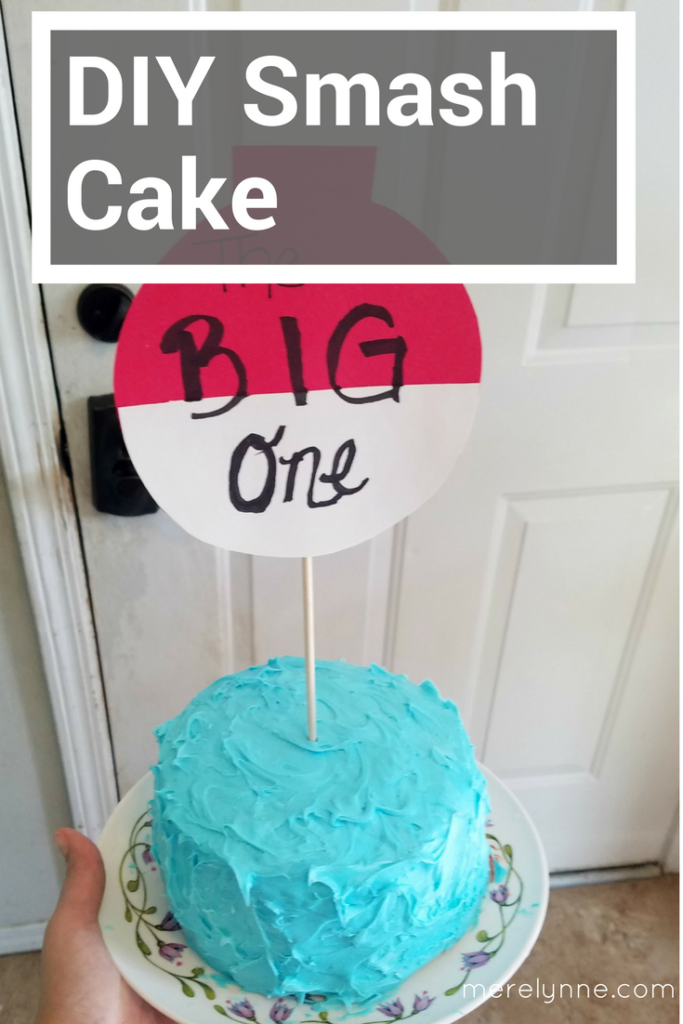 Please, please don't try to look up smash cakes on Pinterest. You will see some of the prettiest cakes ever created and then you will get it in your head that you can be that talented. It's a lie! You can't. At least I couldn't. A few weeks ago I attempted to create my own smash cake. I baked the cake, I made homemade buttercream icing and I pipped a design onto my cake. It was awful. The icing was drooping, the color was more mint then blue and it looked awful. I asked J for his honest opinion and he said "maybe you should save your homemade cake for the party and order one for his pictures." I knew right then and there my cake was a disaster.
I ordered a cake from the local bakery for our little guy's pictures. The cake was beautiful and so simple.
I knew it was going to be a big deal if his party cake wasn't as nice as his picture cake. I still wanted it to look good and decided to take a different approach. I went with easy instead of making it hard on myself. That way if it didn't turn out I could blame that. Instead the cake turned out great! It was a lot better than my first attempt. Not as pretty as the bakery made cake, but not too shabby either.
As he O-Fish-Ally turned one last weekend, we celebrated! I wanted to make sure we saved money where we could and one of the best ways to do that is by baking your own smash cake. Trust me! There is no need to go out and buy a made cake that your little one is going to destroy in 2 seconds. Unless of course you want to and have built in your budget. I'm all about saving time and money, but I also know that not everyone enjoys baking. So if it's not your thing, then please go right ahead.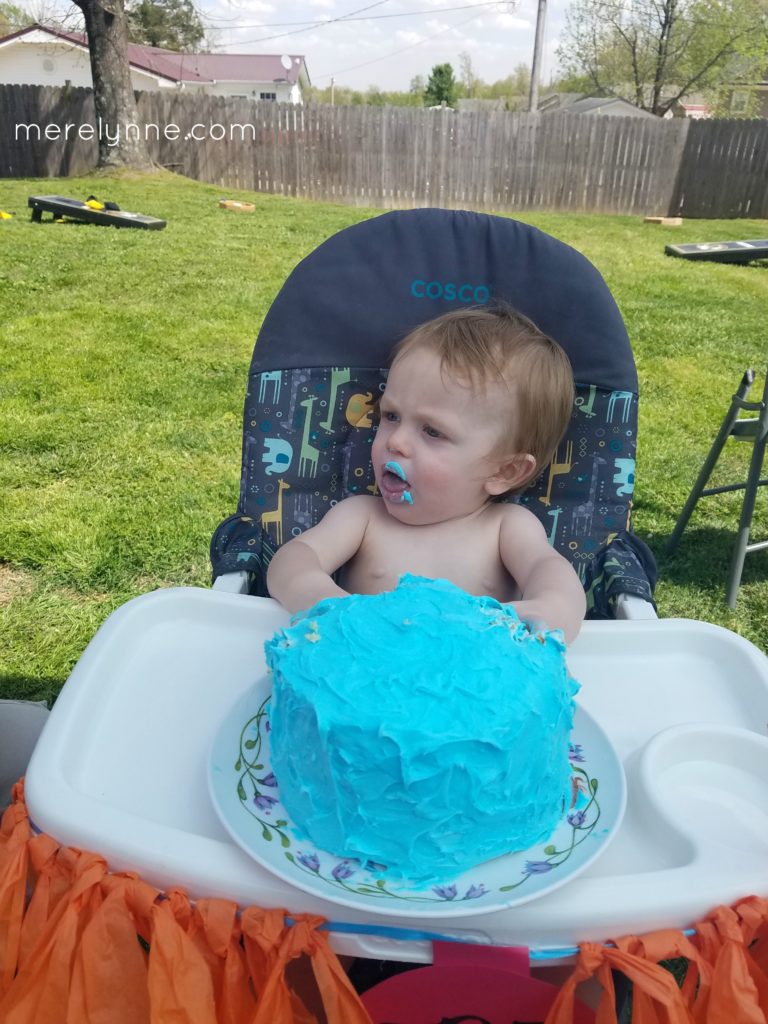 Here's how I made a DIY smash cake on a budget:
I purchased a boxed cake mix that was on sale for $1.00 (gasp! boxed cake mix!… I know, I know). I also purchased two cans of icing that were on sale for $1.00 each. I already had the oil, eggs and water. So my DIY smash cake only cost me $3.00.
I used two round cake pans to bake the cake, after they cooled I then took a bowl to cut out a smaller portion of each layer.
Once I cut out the portion, I popped the cake into the freezer so it would be easier to ice.
I took one can of icing and used it to do the crumb coat and the layer between the cakes. I then popped it back into the fridge for about 10-15 minutes.
The second can of icing was the one I added some blue food coloring too. I had about 6-8 drops to get the right color blue. I then iced the rest of the cake.
I added my DIY cake topper and that's it!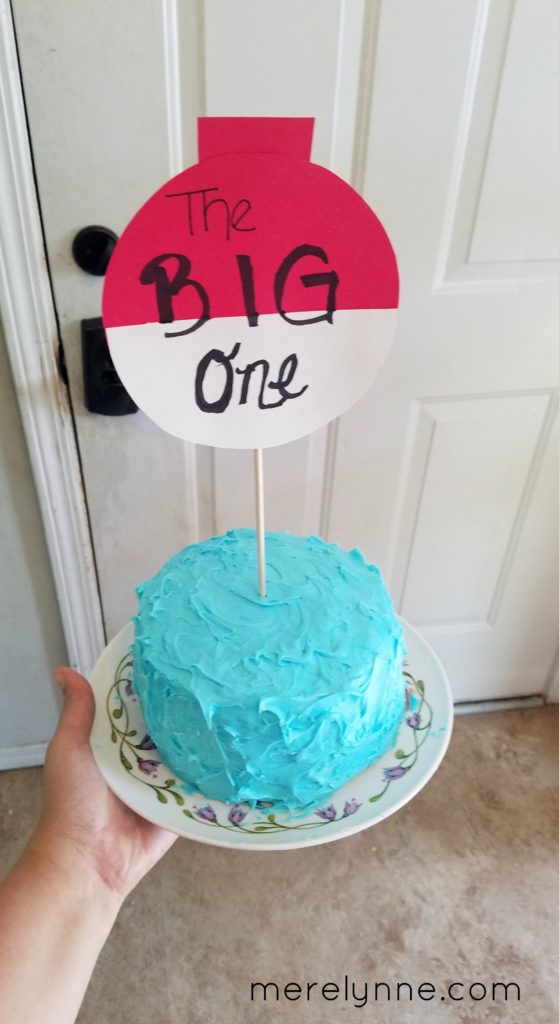 Super simple. I baked the cake on Friday night so it would be nice and cool on Saturday. Plus I knew how hot it was going to be on Saturday and I didn't want to have the oven running in the morning heating up the house. So I opted to bake on Friday night.
The following two tabs change content below.
Meredith Rines, a budget and financial strategist helping fans pay off debt and live the life they've always wanted.
Latest posts by Meredith Rines (see all)