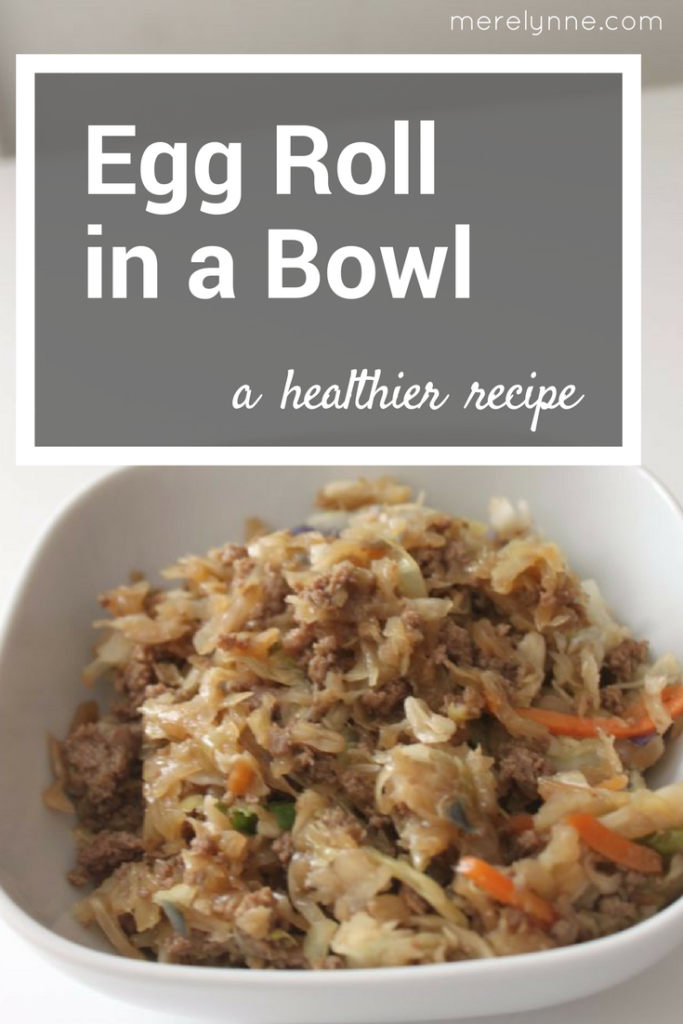 If I had to pick one type of food to eat every day for the rest of my life it would be Chinese. Hands down. No questions asked. No take-backs. I love Chinese food. J knows that he can always get me to vary from our meal plan if he offers to pick up Chinese food.
I'm also a pretty picky Chinese food junkie. I'm specific on what I want my beef and broccoli to taste like. There's one restaurant in town and their beef and broccoli is the worst. Do you remember the frozen meals with salisbury steak? Yep, that's what their meal taste like. Awful!
So if he's going to bribe me with Chinese food then it has to be from my favorite place who's beef and broccoli is amazing. Also, their crab rangoons taste like actually crab rangoons.
One of my favorite items to get is the egg roll. But again, I'm picking. I don't want it dripping with grease and I want to be able to taste the meat inside. And if I bite into it and all of the stuffing comes out then I'm pretty bummed. Usually I get tired of the fired shell, so I cut open my egg rolls in dump them in a bowl. I know, I know, I'm crazy! Egg roll in a bowl? But it's so good!
Now J and I have been trying to eat healthier, and Chinese food isn't really the best thing to get for that. So I've been having withdrawals. I need my fix.
I found a couple different versions of an egg roll in a bowl on Pinterest and it sparked my interest. I wanted to keep it healthy, light on fat and Carbs so I went with my own version.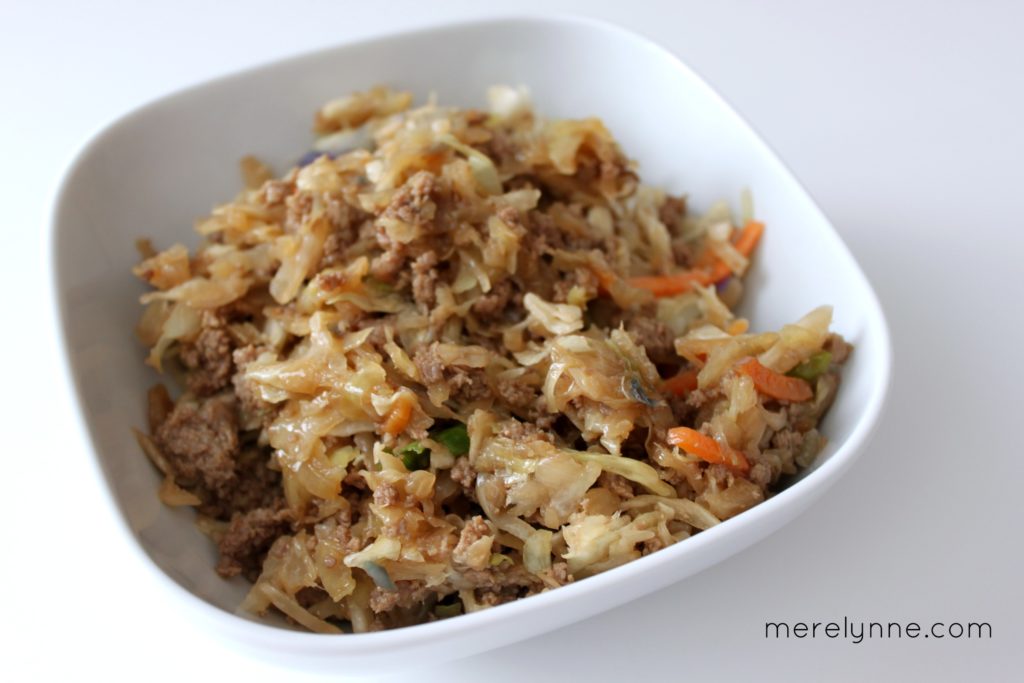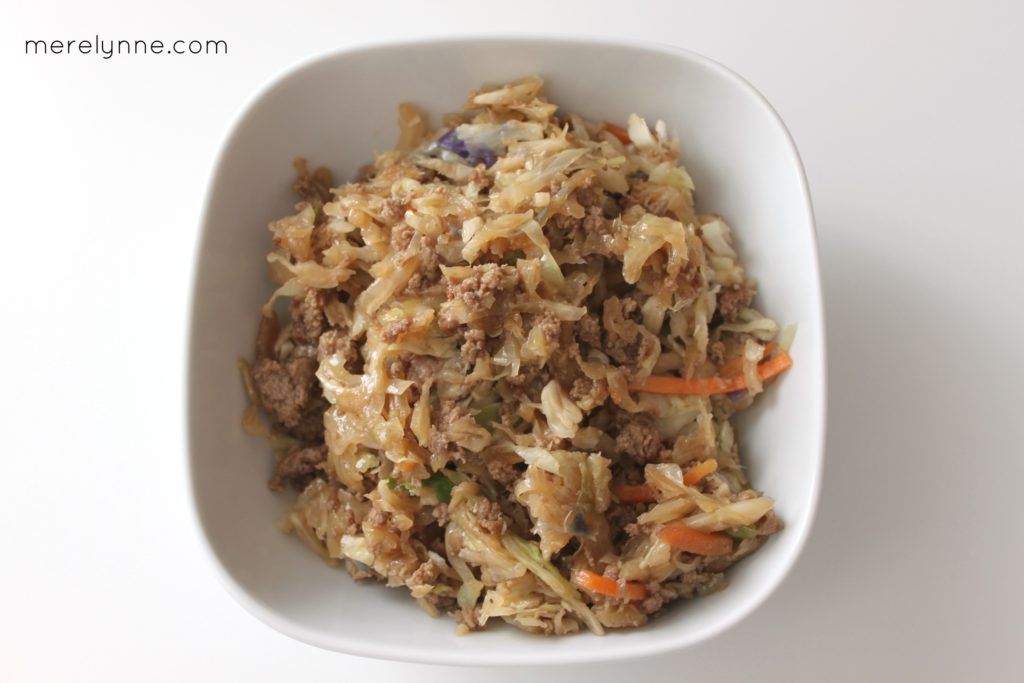 I have to say it's amazing. So so good! I even boxed up my leftovers and am having them for my lunch the next few days. Want to know the best part of this recipe? It's super easy to prepare. No frying, no wonton wrappers, nothing.
Everything is prepared in one pan, too. So minimal cleanup, which is my favorite.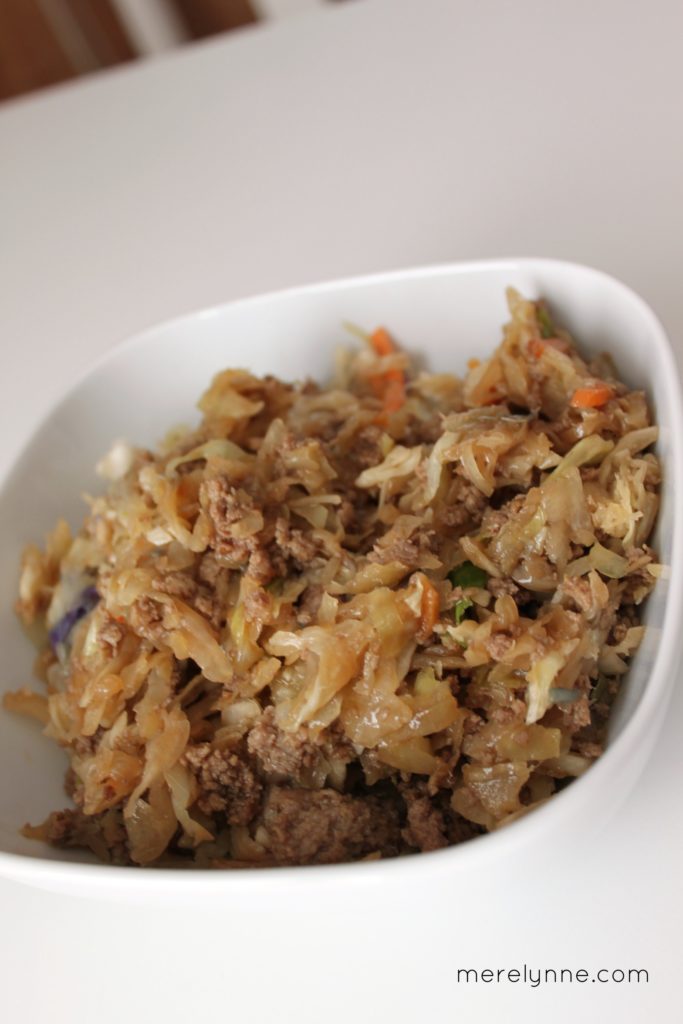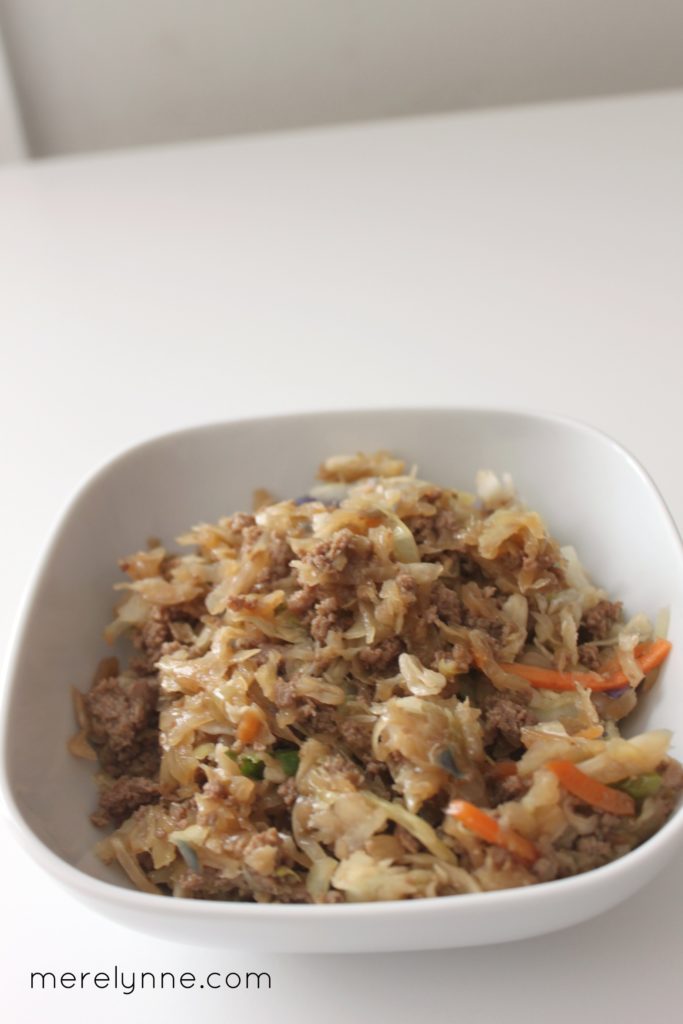 I swapped out sausage for lean ground turkey from the original recipes. There is a little different taste, but I still love it. To me, it feels healthier.
What's your favorite type of food?
For more easy recipes, check out my recipe page.
[yumprint-recipe id='5′]
The following two tabs change content below.
Meredith Rines, a budget and financial strategist helping fans pay off debt and live the life they've always wanted.
Latest posts by Meredith Rines (see all)