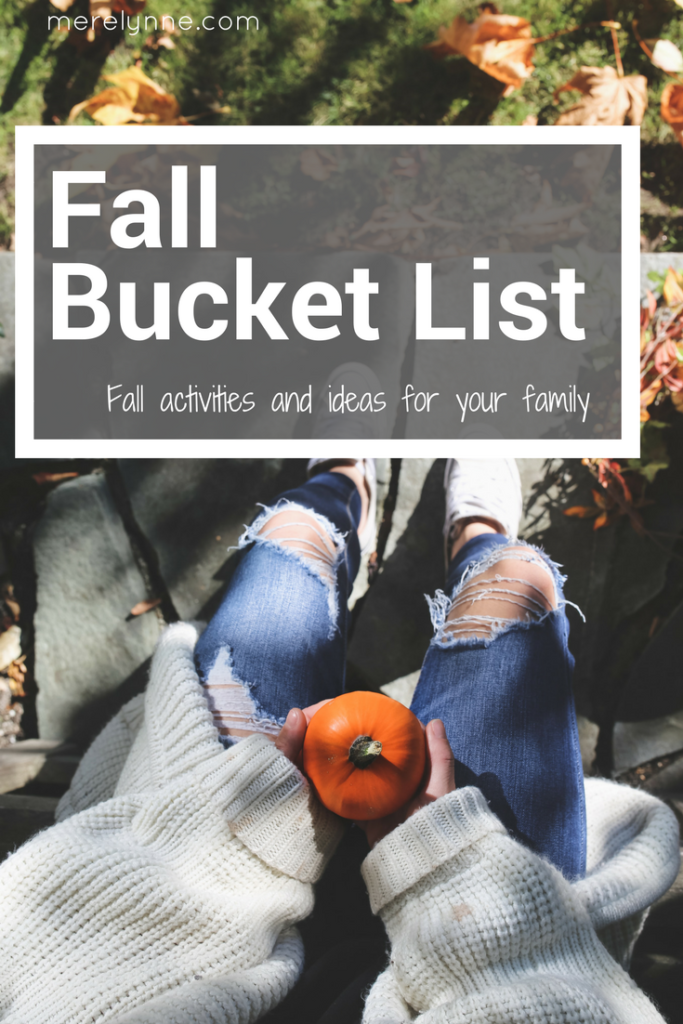 Since this month's theme is Focus on Family, I thought it was time to update our fall bucket list from last year. This year our little man can walk (even though he usually runs everywhere) and he's learning to be more independent. I was such a stubborn, determined little girl and our son is just like that – he always wants to do everything himself without any help from Mom and Dad. He takes it upon himself to figure something out and he usually doesn't give up without a fight. We figured we might as well keep him busy this Fall so he can keep learning and trying new things.
This year we plan on doing a lot of fun stuff this fall. I wanted to share with you some fall fun activities that you can do, too. I put together a bucket list for our family, you can download it here.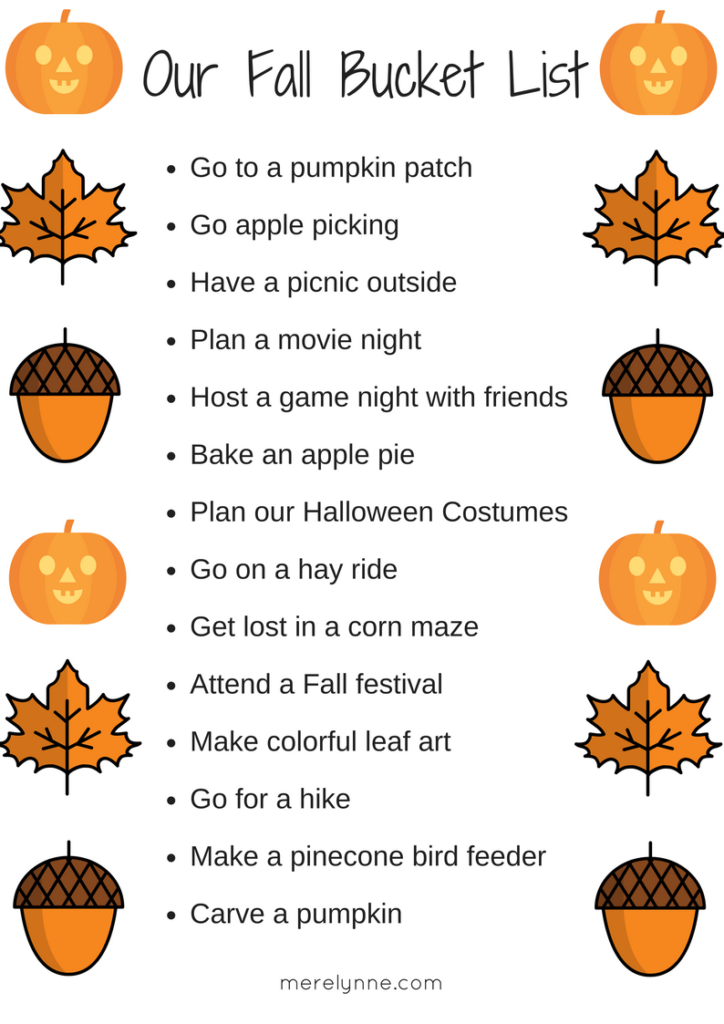 One of the biggest questions I get this time of year is how do you afford doing all of these things… well the truth is we plan for it and budget for them. There a couple different ways you can budget for any day trip or fun outing. First you can create a sinking fund, which means you decide on an amount you want to spend a month or so before it happens. Then you put money back each week tor each your goal.
The next way is to use any leftover money from your previous month's budget. For instance, let's say you didn't eat out one week and didn't need all of your grocery budget. Well you can use that for any day trips or things you want to buy that are outside your normal budgeting. Finally, you can always take from your current budget category, too. I don't love doing it this way because it could leave you having to go without until your next budget period, but it's a possibility. If you choose to take from your current budget then I recommend taking from your eating out category. That way it's easier to go without and you can always prepare one more dinner that week to help make up for it.
We typically try to find places that don't charge to get into or they have a discount for a specific weekend. If they have a petting zoo then we sometimes will buy food for our son to feed them, but that's usually not more than $1 or $2. Now if you love carving pumpkins, like we do then we prefer to buy them at the local pumpkin patches. They are typically a better price than you can find at the grocery store, plus we like supporting local farmers and business owners. But we usually only buy one pumpkin since our little one is too young to actually carve yet.
What are some of your favorite fall activities to do with your family? Leave a comment letting me know!
The following two tabs change content below.
Meredith Rines, a budget and financial strategist helping fans pay off debt and live the life they've always wanted.
Latest posts by Meredith Rines (see all)