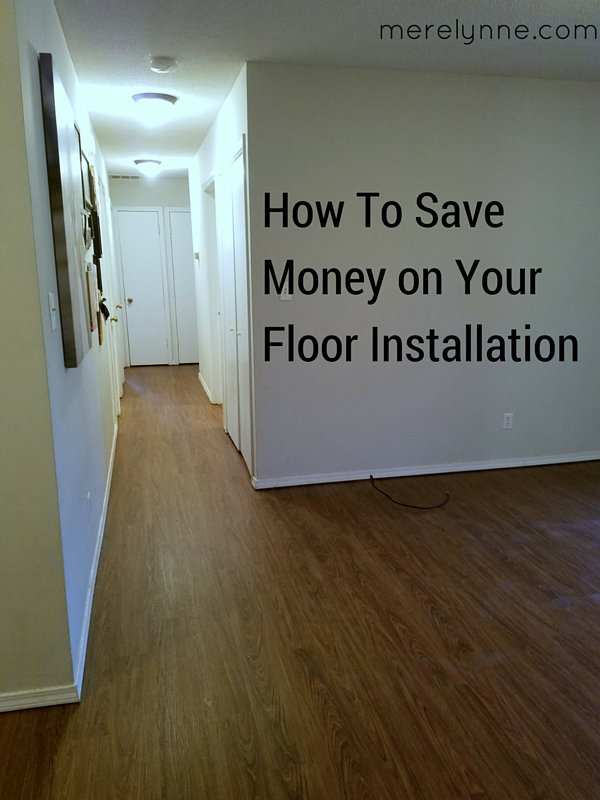 Recently J and I had new flooring put down in our family room and hallway. With three dogs, the carpet just didn't last. The pups are pretty hard on our floors so we knew we wanted something that would last and be easily cleaned for when Baby starts crawling.
We went with a vinyl floor that looks similar to wood. It's waterproof, which is amazing! You never know when a dog is going to have an accident and with our precious Tiny being such a scaredy-cat, it's good to have reassurance that our floor wont' buckle or swell.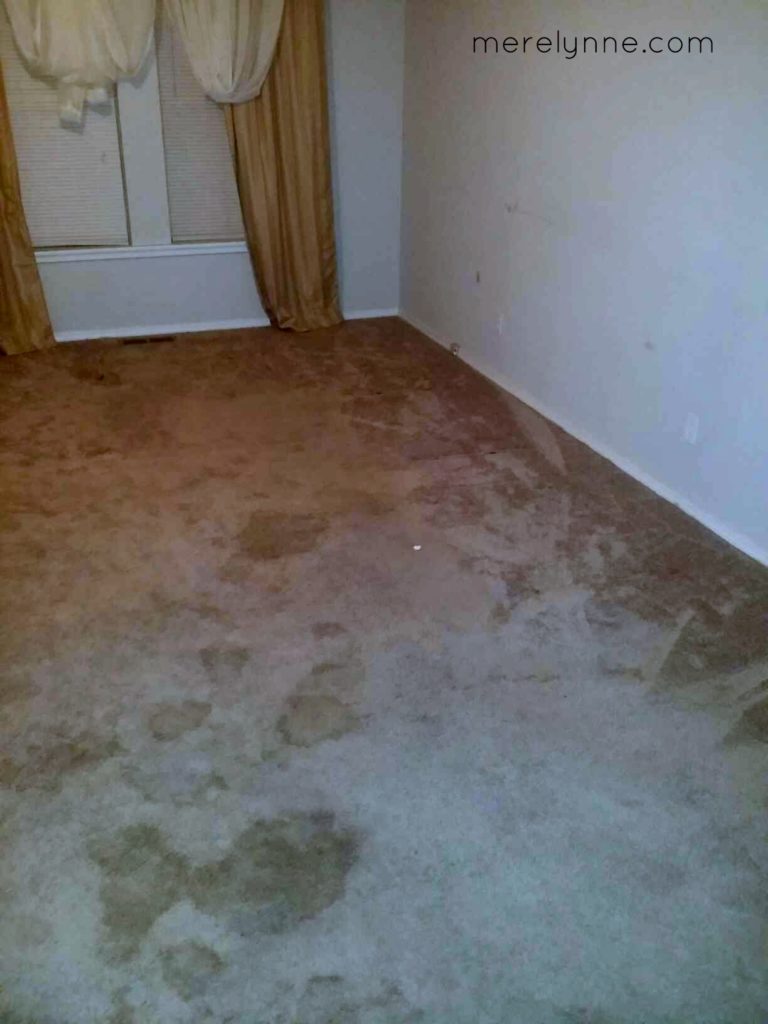 We decided to hire someone to install the flooring for a few reasons.
First, we have no idea what we're doing. Sure we could have figured it out, but how much time would that have taken?!
Second, I didn't want to mess up. If we purchased flooring then ruined it or miscalculated a cut while installing it then we would be out more money to replace it.
Third, they were able to get it done in less than a day. Which was a huge bonus since we had to move our couch into our kitchen area.
Fourth, they disposed of our old carpet, which was a huge life saver to me.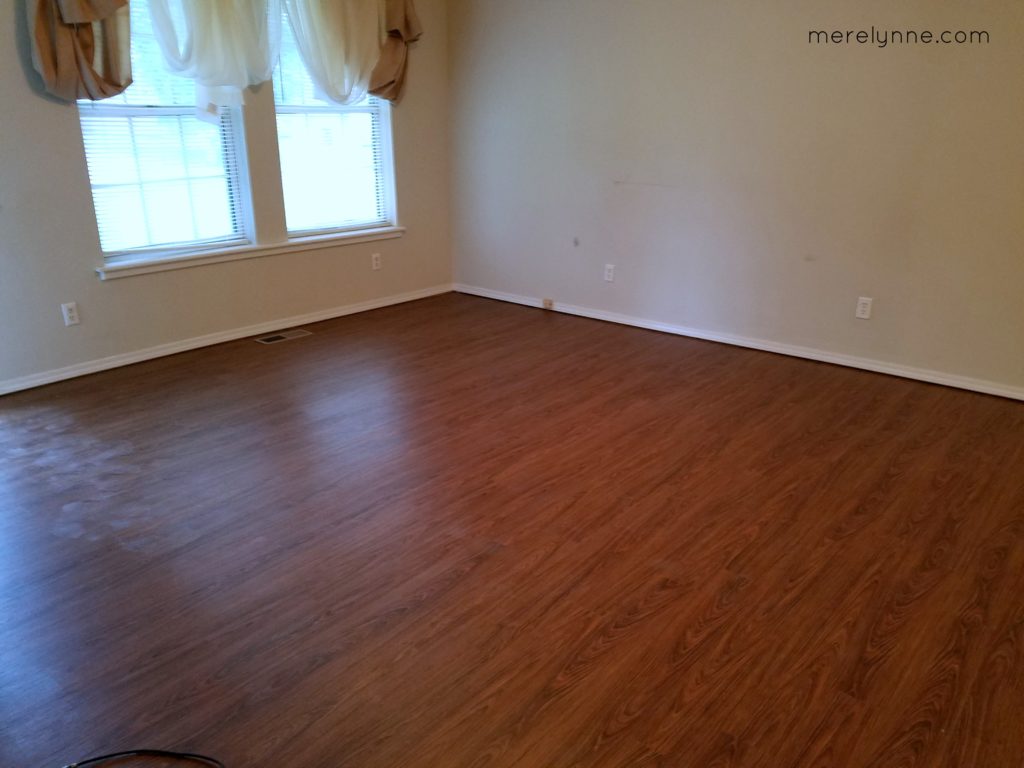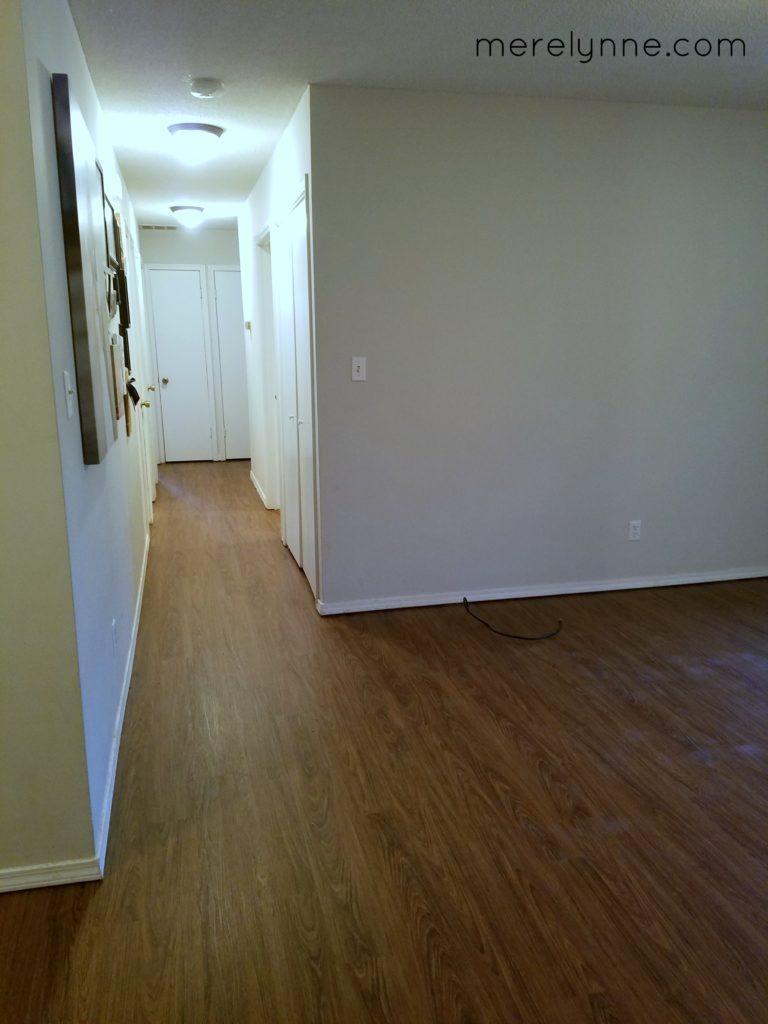 So now you're probably wondering, "Meredith, how did you save money on floor installation after hiring someone to do it?"
Simple.
We saved money on floor installation by moving our own furniture off the carpet.
We asked how much the install would cost after the guy came out to measure. Then we asked how much it would cost if we moved all of our furniture off the carpet and didn't expect them to put it back.
There was over a $150 difference!
We saved over $150 by taking care of the furniture ourselves. The night before they came, we moved everything out of the way and it took us less than 45 minutes. Then to put it back took about 45 minutes. So for an hour and half worth of work, we saved $150.
Totally worth it!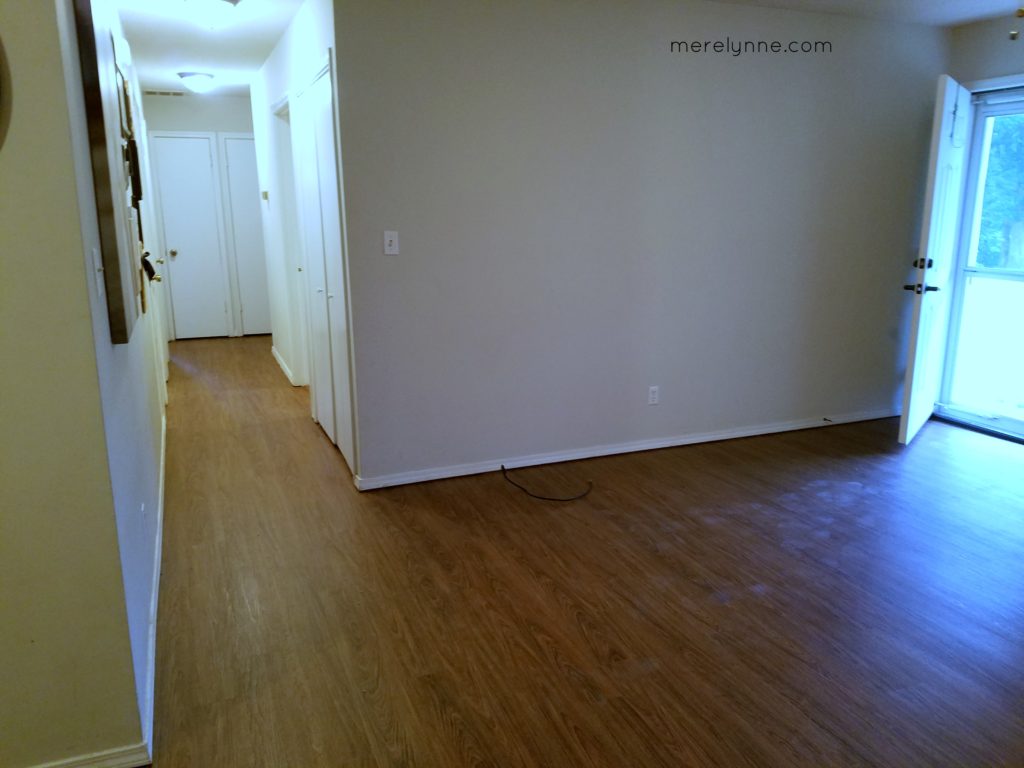 We asked how much savings it would have been if we ripped up the carpet and hauled it off, but it was only $80 worth. That wasn't worth it to us. So we hired it out to the installers.
They were happy to see that they didn't have to move furniture around and we were happy to save some money on our floor installation.