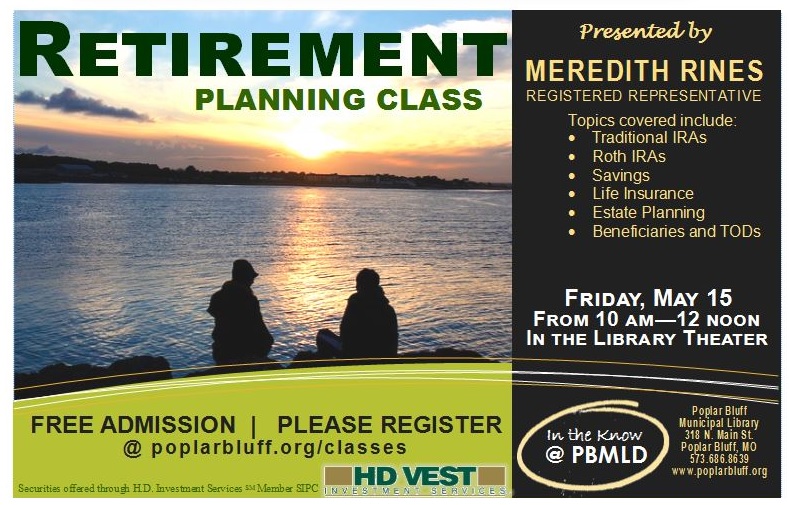 I wanted to share with you a retirement planning class happening THIS Friday, May 15th in Poplar Bluff, MO.
I will be hosting this class at the Poplar Bluff Public Library starting at 10am.  There are still a few seats available, so go ahead and register to attend.  This is the first class I will be hosting and if all goes well then I'm thinking about turning it into a video series to share on here.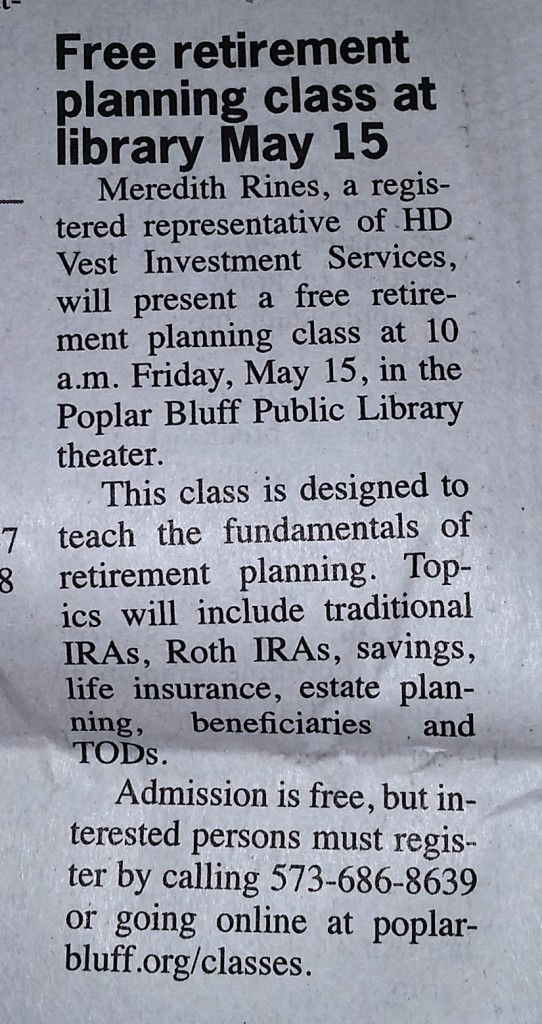 It was even featured in the newspaper!  I'm excited to share my knowledge about starting your retirement plan with so many people in town.
To register go to the library's website or click here.