Frozen Strawberry Yogurt Cups.  Four words that will change your life if you have a sweet tooth like mine.
This frozen treat hits the spot and makes me happy when all I want is ice cream.  I found this recipe the other day and it stood out to me. I just had to make these freon yogurt cakes!  I changed a little bit and made less just to make sure I liked them before making a huge commitment.
Here we go…Frozen Strawberry Yogurt Cups
10 oz. Greek yogurt in vanilla (I used Chobani 0% in vanilla blend)
5 strawberries
3 raspberries
1/2 banana
32 mini chocolate chips (optional, but in my mind – totally necessary)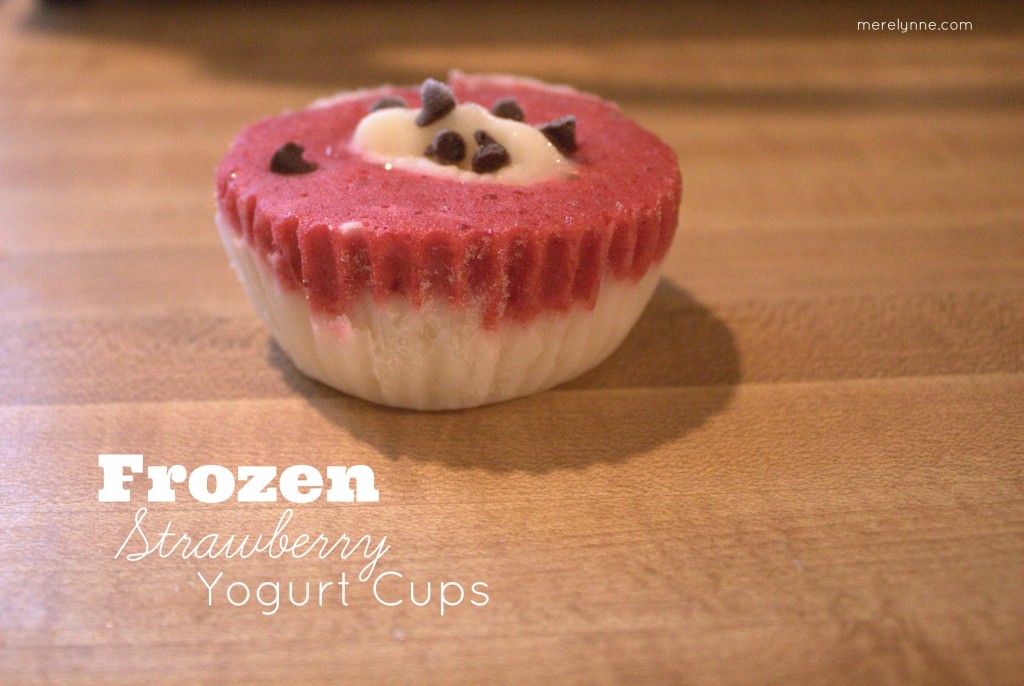 Put 2 ounces of vanilla into 4 cupcake liners. Purée the berries and banana. Place a dollop over the yogurt. Spoon about 1 ounce of yogurt on top of the purée and add 8 mini chocolate chips on top. Place in the freezer for at least an hour before serving.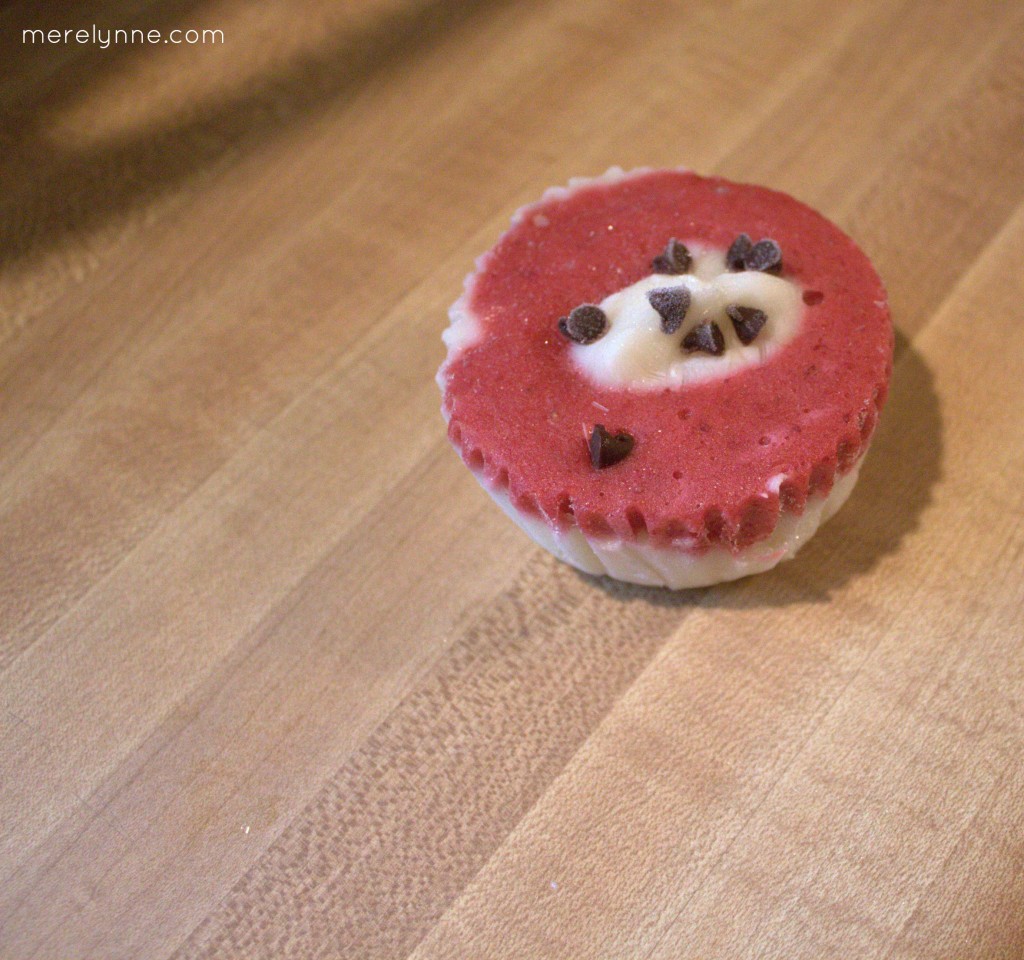 Now that they are made – I wish I would have made more!
1 cupcake per serving. Calories: 73. Carbs: 12. Fat: 2. Protein: 4
The following two tabs change content below.
Meredith Rines, a budget and financial strategist helping fans pay off debt and live the life they've always wanted.
Latest posts by Meredith Rines (see all)