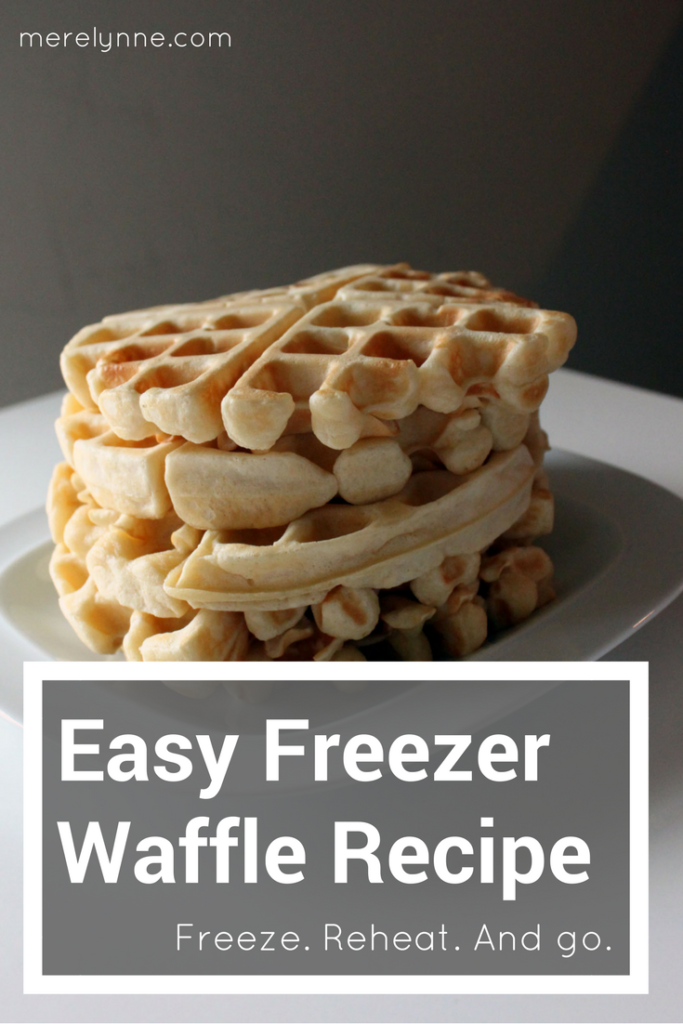 When I was little my Mom would make breakfast for dinner. It wasn't often, but it sure was special. My sister and I never knew when our favorite dinner was coming, but when she would utter those magic words "we're having breakfast tonight" our eyes would light up. It was the best!
As an adult, I've realized those were the nights my Mom was exhausted. It must have been a long day at work and I'm sure having two kids, a house to clean and laundry to do didn't make it any easier. But she cemented my love for a flip-flop meal.
Now that I'm older, my love of breakfast hasn't changed. Breakfast food is my jam. My all-time favorite breakfast food is waffles. I'm not crazy about buying the store-bought kind because they always have extra ingredients that our bodies don't need. Plus they cost a ridiculous amount! I just don't want to spend that kind of money on a monthly basis to feed my waffle habit.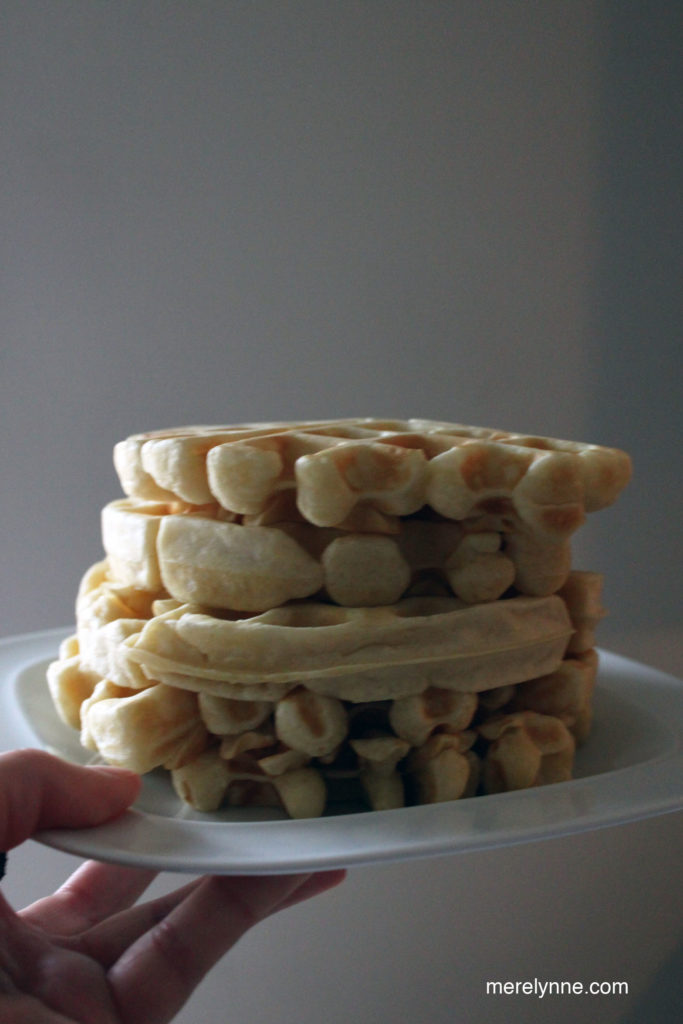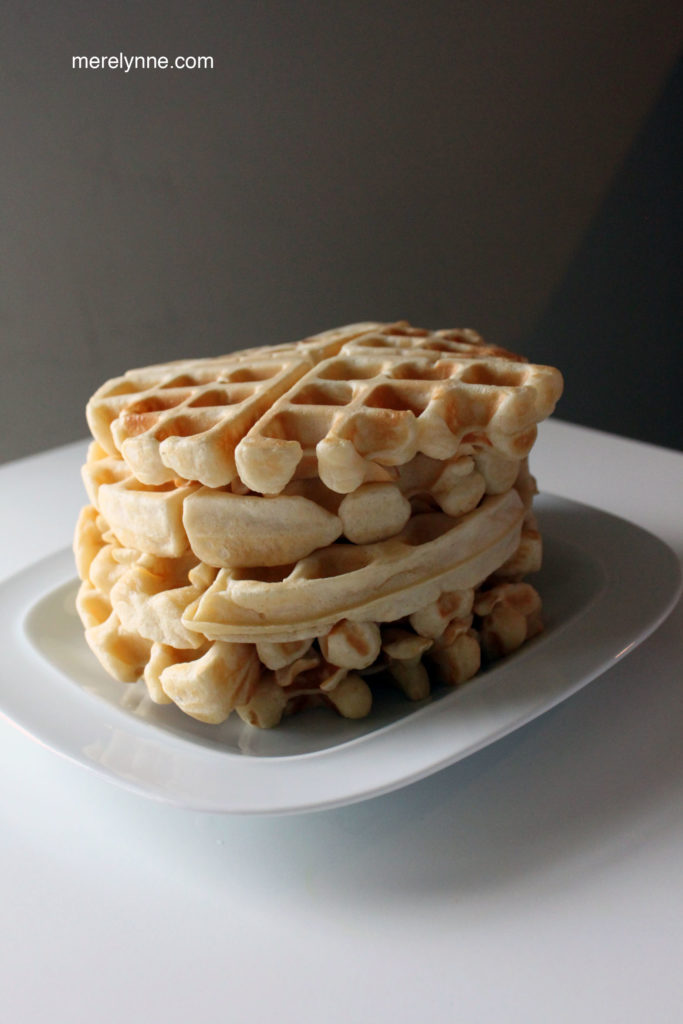 Honestly, waffles are a staple for busy mornings. I pop them in the toaster while I get our son's diaper bag ready for the sitter. Then he can eat on the way if we're running really late or he can eat while I finish getting ready. Either way – they aren't really messy. He doesn't get syrup with them, so as an on-the-go type option, it's perfect.
Then the idea of making homemade waffles each morning was just too much to handle. Who has time and who wants to make the time? I sure don't.
So I found a good compromise.
A homemade frozen waffle recipe. Yep! I found a freezer waffle recipe then adapted it. Which means I can have homemade, not junk-filled waffles each morning.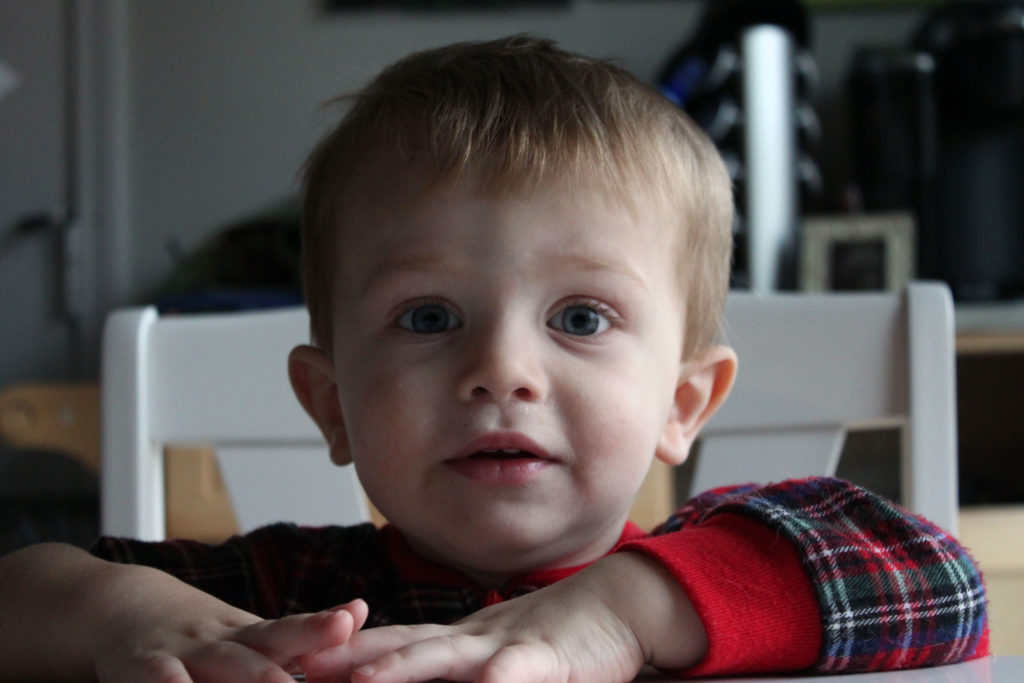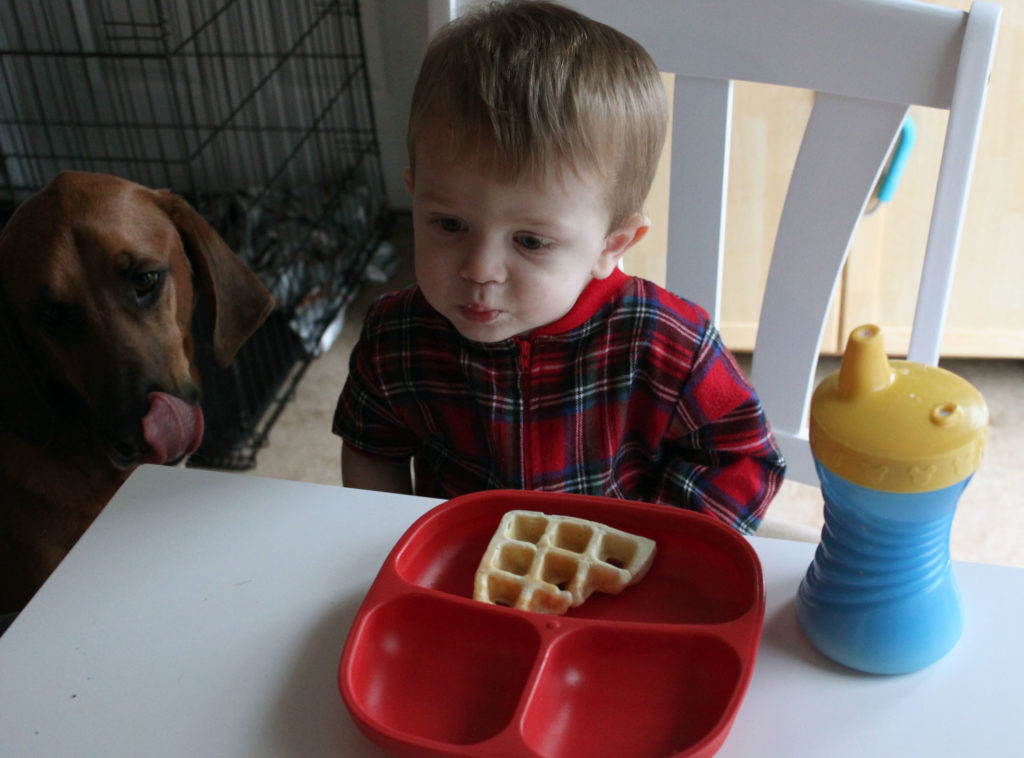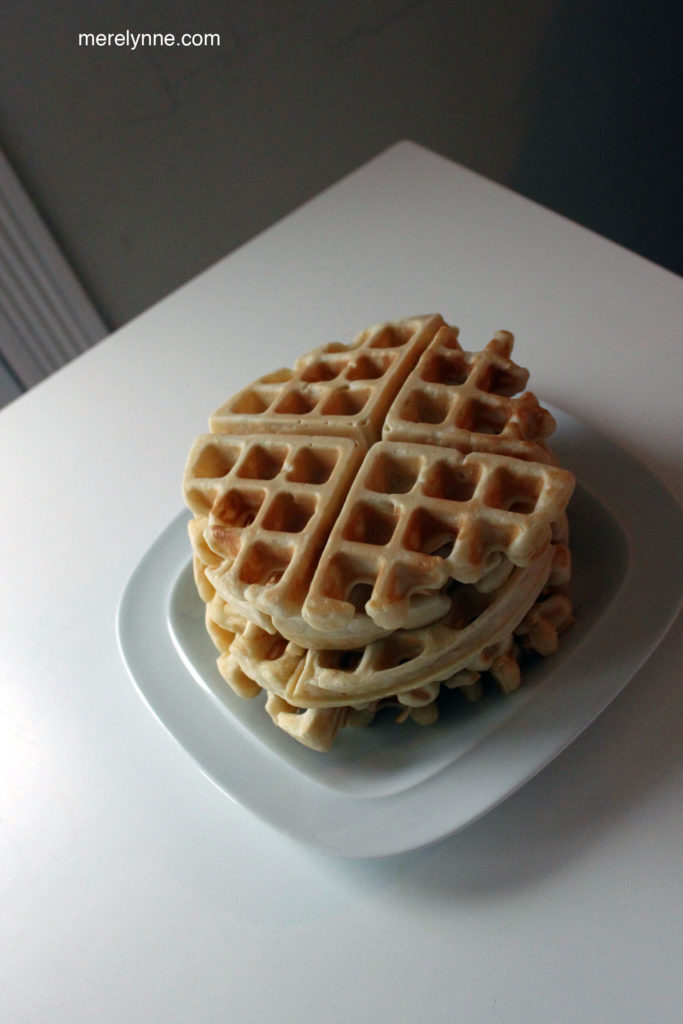 They are delicious! The best part?
They go instantly from freezer to toaster!
What? No thawing required? That's right! You just pop these bad boys right into the toaster when you're ready.
I like this recipe a lot because it makes enough waffles for
a few weeks. This recipe yields about 20-24 waffles, depending on how much batter you need to fill your iron.
Here's how to prep homemade frozen waffles:
First, turn on your waffle iron to heat up.
Then combine all of the ingredients in a large bowl.
When the iron is nice and hot, shoot it with a quick spray of cooking spray to prevent any of the recipe from sticking.
Place a scoop of the batter onto the waffle iron. For my iron, it's about 3/4 cup. I have this handy ladle that is exactly 1/4 cup so it's what I use to scoop.
Cook until nice and done. About 5 minutes.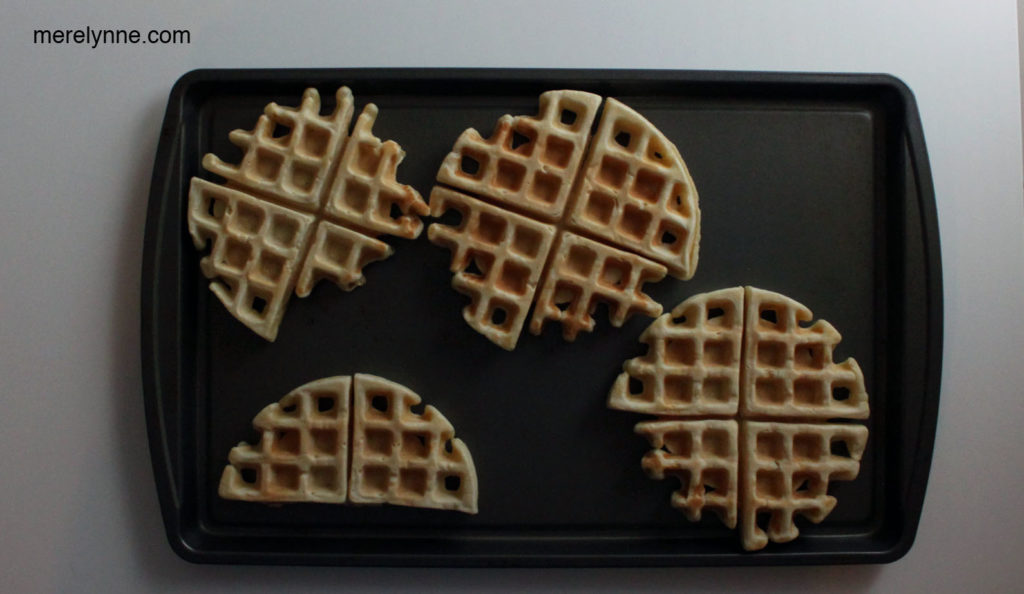 To Freeze:
I then placed my waffles, single layer on a cookie sheet and placed in the freezer. You will need to flash freeze the waffles for about 20-25 minutes. Place in a gallon-size freezer bag and place back in the freezer.
To Reheat:
Take straight out of the freezer and place directly into your toaster. I like mine on a medium-to-dark setting, just because I like mine nice and toasty. One cycle is usually enough in the toaster, too. If they're too thick for your toaster, then you can easily reheat in the microwave.
[yumprint-recipe id='1′]
The following two tabs change content below.
Meredith Rines, a budget and financial strategist helping fans pay off debt and live the life they've always wanted.
Latest posts by Meredith Rines (see all)