It's no secret the love I have for being organized.  I've shared my top tips on getting more organized and my top time management tricks.  Over the years, I've learned the hard way when I don't keep my thoughts together.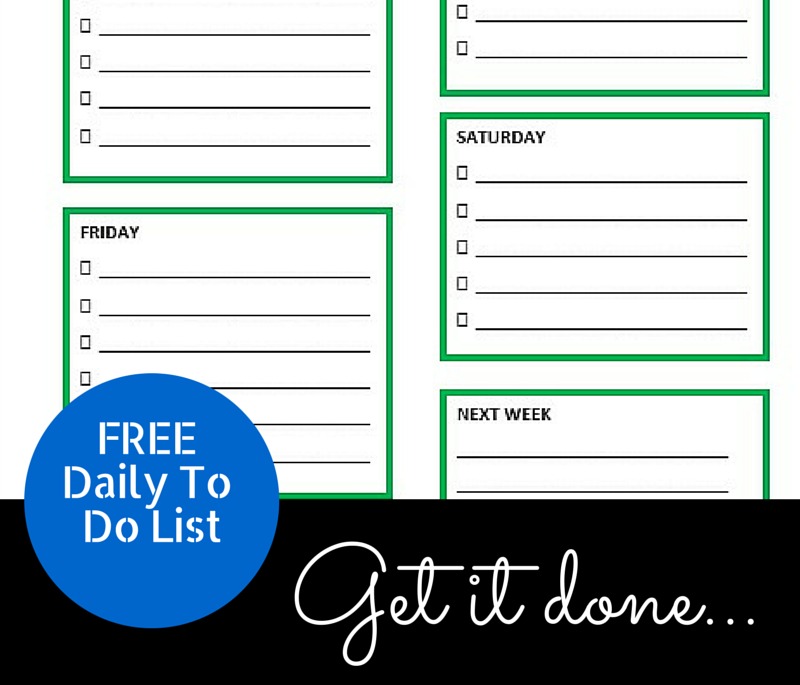 I had found online all of these wonderful daily planning sheets.  But let's be honest, I wanted something FREE.  Why would I want to pay for something that I could create myself?  So I kept looking, mainly because I was being lazy.  I didn't want to take the time to create a daily to do list.  There had to be something out there that was perfect, right?  WRONG.
I couldn't find anything I liked.  I would find one and print it out.  I would try it out for a few days, but never liked it.  I didn't need one broken up by the time of day.  I don't care if I get something done in the morning or afternoon.  That's what I have my Google Calendar for.  I needed something that was daily.
I was fed up.  I had enough.  I finally created my own.  I've been using it for well over a month now and I couldn't be happier.  It's exactly what I needed.  If only I would have bit the bullet and created it months ago!
Here's what it looks like.  It has a box for every day of the week, except Sunday because I try not to work on Sundays.  There is even a box to jot down to dos for next week.  I even love the check-off capability.  The OCD side of me loves checking off when things get done.  You can even jot down which week you're working on in case you're a planner and have multiple sheets going.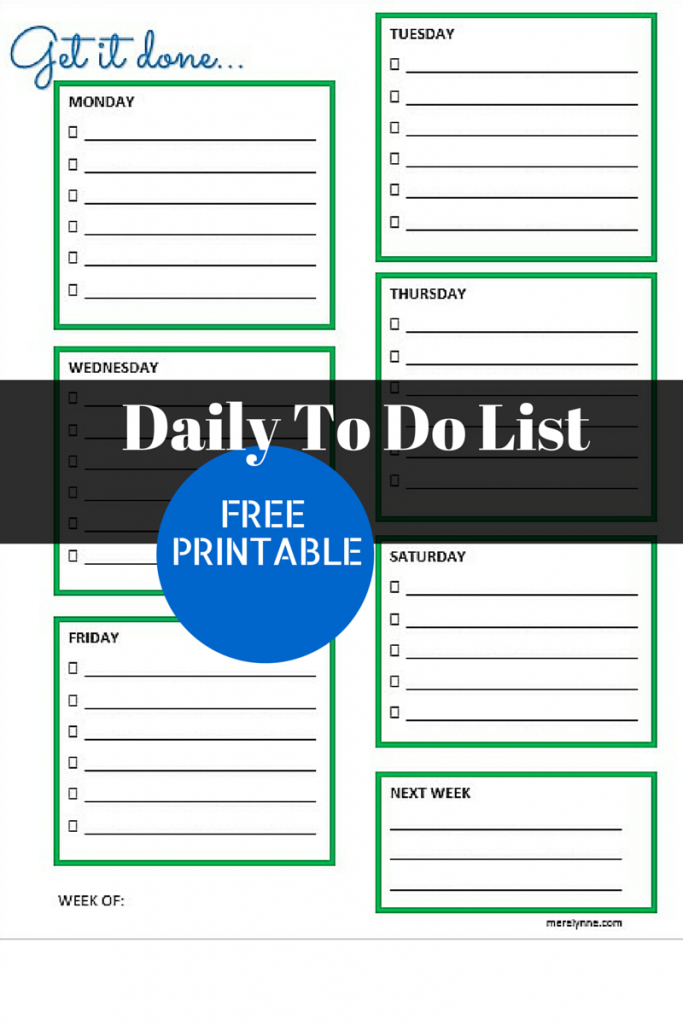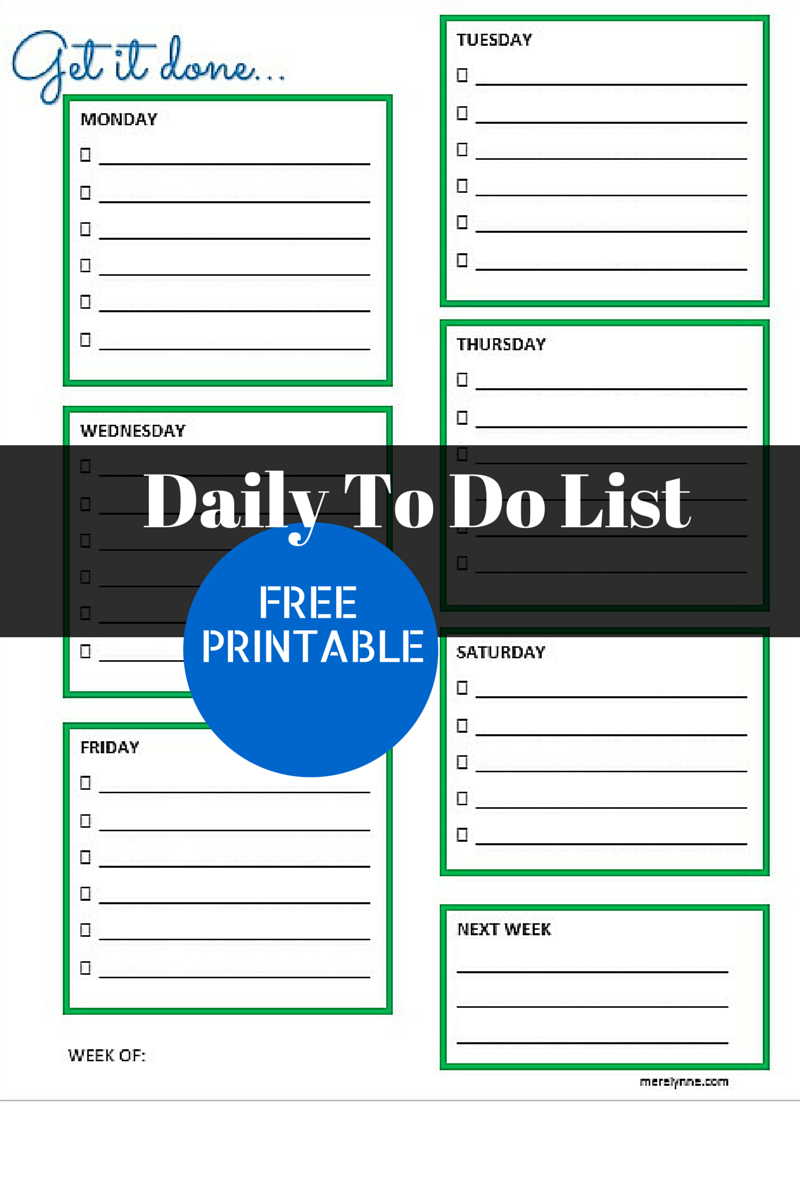 Click here to download the template to print it out.
If you're looking for even more ideas on organizing your life, check out how I organize my desktop to be more efficient (there's even a free template included!).