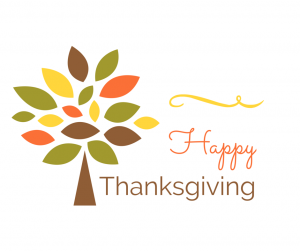 If you thought you were going to see some picture of a nice juicy turkey then you are sadly mistaken.  Not because I won't be having turkey today, I will.  But because it hasn't come out of the oven yet.  You see, I'm writing this hours before we are even leaving to head to J's family.  I am imagining the turkey that I will be eating later, and it's good.  Real good.
I'm a simple kind of girl.  I like turkey with no gravy.  I think gravy ruins it.  Gravy ruins pretty much everything it touches – biscuits, turkey, and even chicken fried steak.  They are all ruined with the addition of gravy.  Some call un-American to not like gravy.  I call it normal.  It's thick, dark in color, the texture is off and smothers the best part of any meal.  So today I will be sitting down enjoying some turkey and stuffing sans gravy.
I remember the first Thanksgiving J and I were together.  He had to work black Friday and wasn't able to make it home.  I decided to stay with him and skip out on my family's dinner.  I couldn't let him be alone!  I went all Betty Crocker on him and worked so hard on creating a Thanksgiving feast for the two of us.  I bought a turkey, stuffing, made biscuits from scratch, had bacon-wrapped asparagus, and even made a chocolate chip cookie cake.  I spent hours in the kitchen working on dinner and in the end, we would have been better off going out to eat.  The turkey was dry because I didn't wrap it right or baste it at all.  I had misread the directions for the biscuits and used 3x the amount of butter I was suppose to so they came out soggy.  I burnt the asparagus to a crisp.  The only two things that turned out was the boxed stuffing and the cookie cake.  Needless to say we didn't keep any leftovers that year.
Although the food was a disaster, that Thanksgiving has been one of my favorites.  We were able to spend it together.  We laughed and laughed.  He calmed me down when I realized ALL the mistakes I had made and was on the verge of a panic attack.  I really got to see the sweet, sensitive and supportive side of J.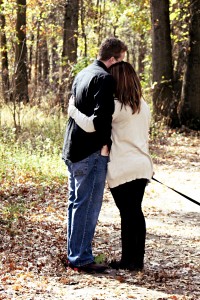 I hope your Thanksgiving is wonderful.  May you get the opportunity to spend time with your loved ones and enjoy each other's company.  May you not stress about what's happening next week, but instead take a breather so you may have a relax, fun-filled long weekend.  Happy Thanksgiving!
The following two tabs change content below.
Meredith Rines, a budget and financial strategist helping fans pay off debt and live the life they've always wanted.
Latest posts by Meredith Rines (see all)