I start most mornings off with a healthy breakfast smoothie made in my new found love – the magic bullet.  Man can this puppy whip up a smoothie in no time!  Plus I play a game of how much good stuff I can cram into the cup.
Healthy Breakfast Smoothie
6 frozen strawberries
4 frozen raspberries
4 frozen blueberries
1/4 c. Pineapple
1/2 banana
1/4 c. almond milk
1/2 scoop protein powder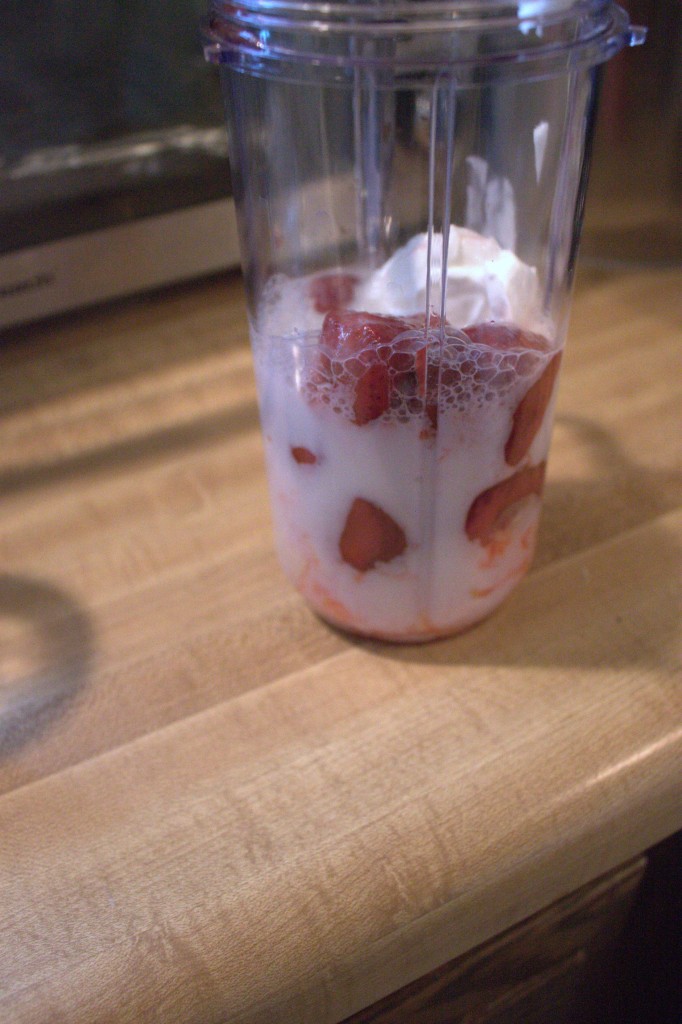 Blend until smooth and at a consistency you want.
 This smoothie is amazing and is perfect for a busy morning. The frozen berries are perfect to make your smoothie thicker, almost like a milkshake. You can also add a handful of spinach or kale for extra nutrients, the berries hide the spinach and most won't even know it is in there. Also, another good addition is a tablespoon of chia seeds, which are a great source of fiber.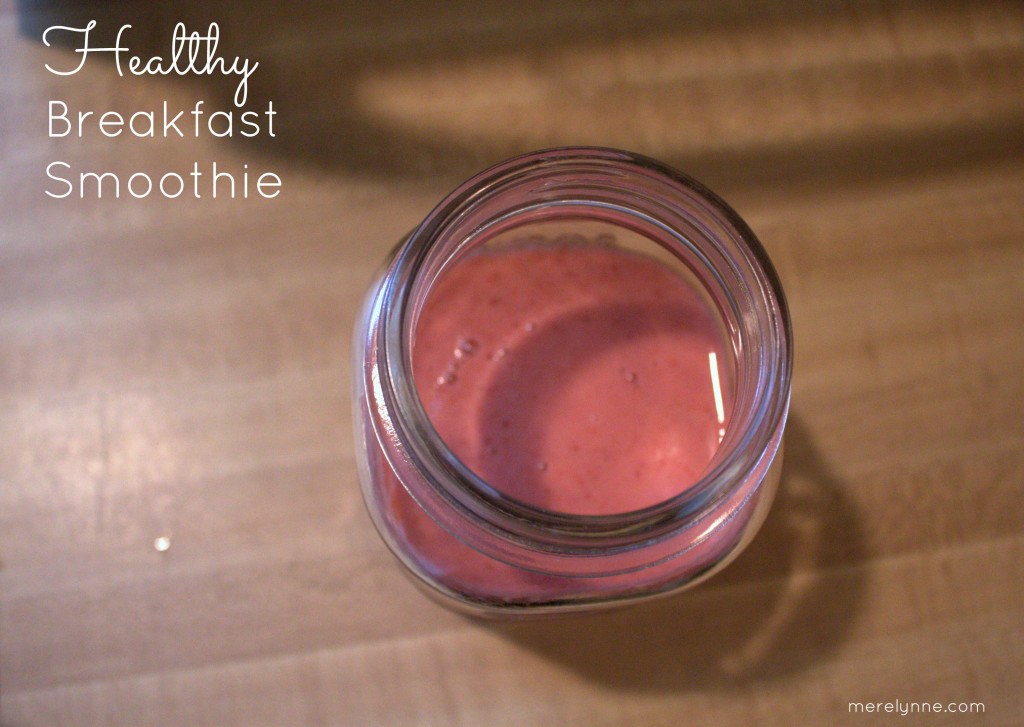 Starting the day off right is a great feeling and kind of sets the mood for your whole day.  So by starting off with a healthy breakfast smoothie then you are sure to not blow the whole day.  Smoothies are so easy to customize, so it's easy to find fruits that you like and become a mad scientist each morning.
The following two tabs change content below.
Meredith Rines, a budget and financial strategist helping fans pay off debt and live the life they've always wanted.
Latest posts by Meredith Rines (see all)