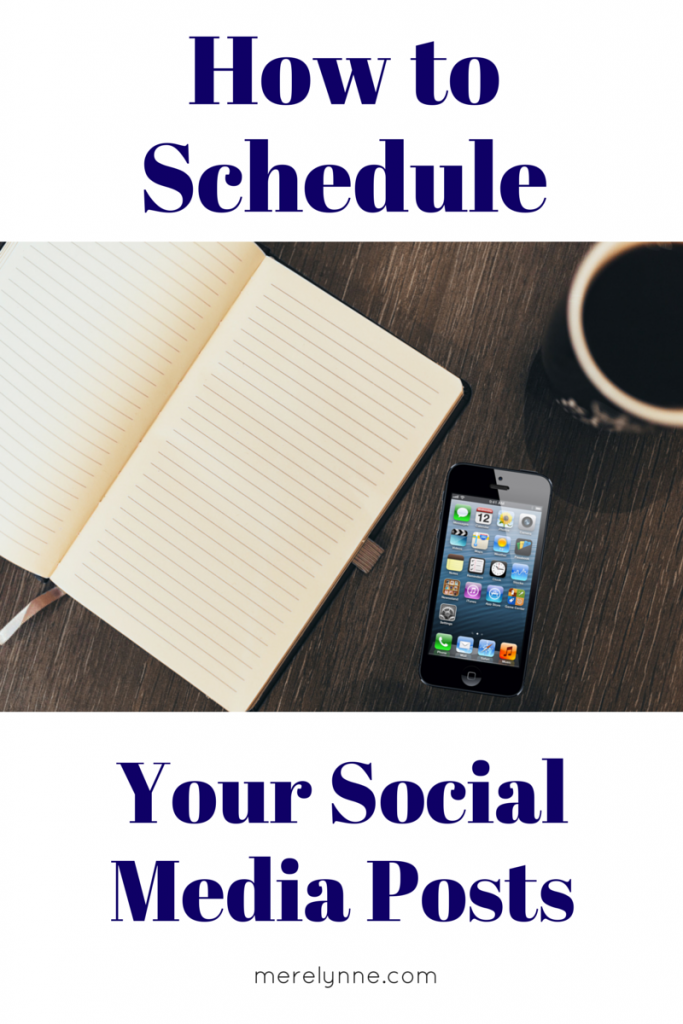 I was in a meeting for a non-profit organization that I currently am on the board for.  Many of the other members were wondering why we didn't have much activity on social media, especially with our huge annual conference coming up.  The woman who handles are social media wasn't there, but I quickly starting wondering why she wasn't pre-scheduling the posts.  It's a snap to do and really, you can set it and forget it.  Of course, I'm not recommending not checking your social media for an entire month, but essentially it's possible.
I told my fellow board members the ease of scheduling posts, articles, sharing stories, sharing blog posts was super easy.  I even offered my help to the woman in charge.  I thought if I could teach her how to be proactive with social media then the board will be happy, we will get our message out to more people in the community, and even increase participation in our conference.
Then I started thinking about how many bloggers, business owners, etc. may not know how to schedule social media posts.  So I thought I would share how I do it.  It's not perfect by any means and I'm pretty frugal so I don't actually pay for any of the services I use.  I know there are probably better ones out there that cost money, but I'm not interested in those.
I use Hootsuite* as my platform.  I use it for two main reasons: 1) it's easy to use 2) it has a free version, which is what I use.
*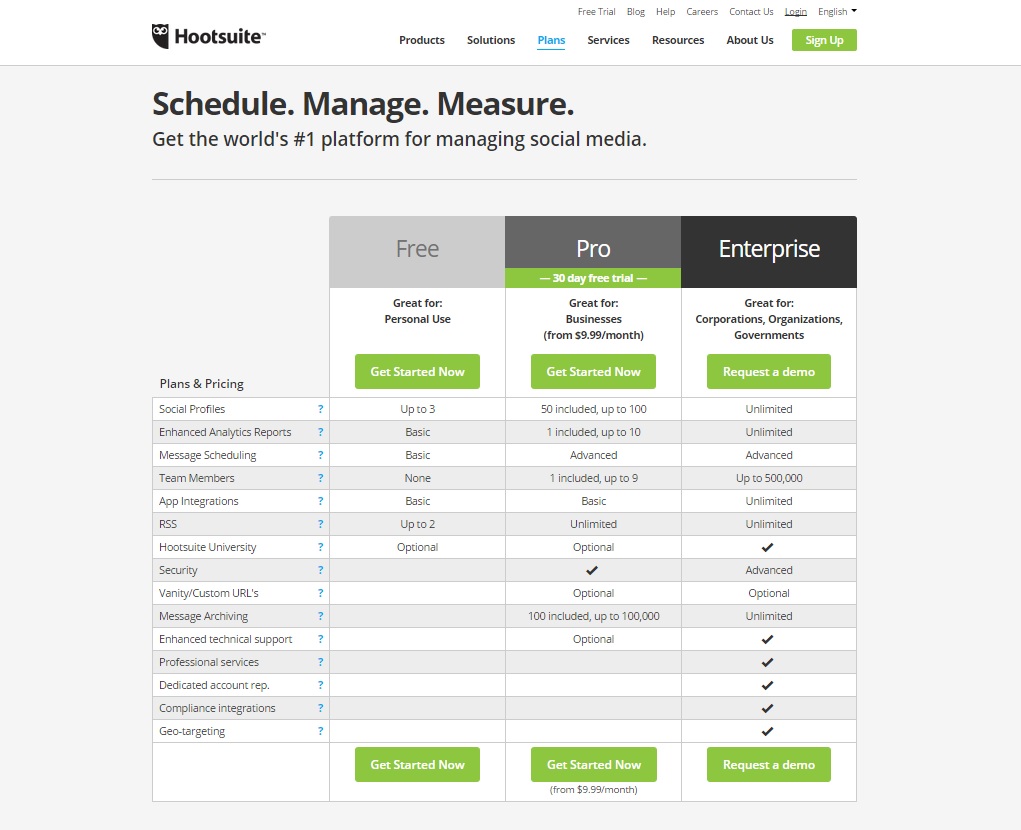 The first thing you want to do when you get to their homepage is sign up for an account.  Hootsuite* has three options – Free, Pro, Enterprise.  If you're just starting out or don't have $9.99 a month to spend until you grow a little bit, then select Free.
On the next screen, you'll enter your email address, password and timezone.
Then you'll want to connect your social networks.  I have my Facebook page and Twitter page connected.  Once you're on your dashboard then you can start scheduling your posts.  Here's what my scheduled posts stream looks like.  I go ahead and schedule my upcoming blog posts, too.  That way if I get busy at work or on the weekends then my blog post is going to be shared with my Twitter followers.  Plus, you can find what time of day and which day of the week most of your followers are on social media.  I researched by using information online and checking my Google Analytics information.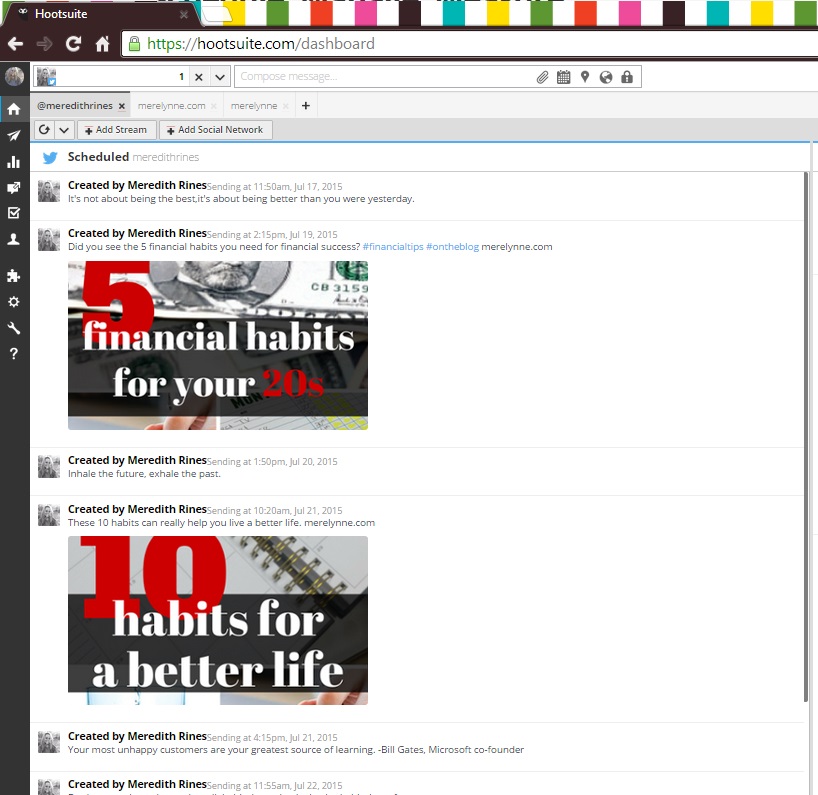 Once you get your blog posts scheduled then go find quotes, articles, other bloggers' posts that you like to schedule.  Make sure you're posting 2-3 per day at varying times.
I don't use any tool to schedule pins on Pinterest, yet.  I haven't found one that I like a lot that doesn't cost too much for the budget I have.  Remember I'm frugal and until my blog starts making more money then the costs of these programs, I'm just not going to be able to use them.  If you know of a program that can pre-schedule my pins that doesn't cost, please let me know!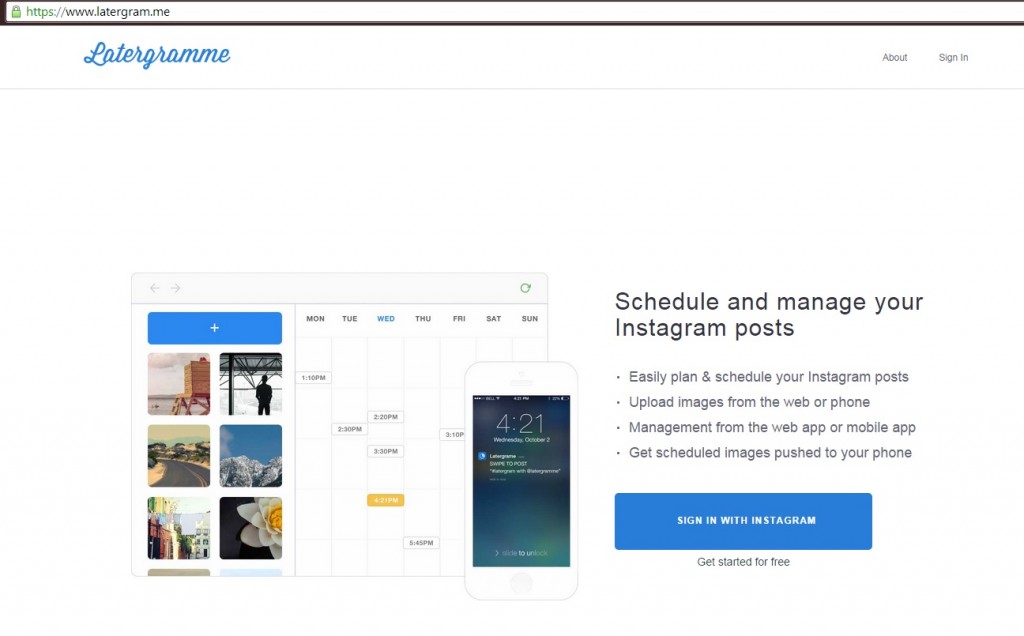 I currently use an app on my phone called Latergramme.  It's free (of course) and it allows me to schedule Instagram posts.  The one downfall is that it doesn't actually send the post, but it alerts me when at the scheduled time.  All I have to do is get into the program and hit Post Now.  Then my Instagram app opens and allows me to post.  One thing I really like about Latergramme is that I can not only schedule the image, but also the quote to go along with it.  So when the time comes my post takes less than 60 seconds to go live.  I love that!
* This post contains affiliate links.