I'm not going to lie, I'm obsessed with how to use Google Drive for your check register.
I love being able to create documents and spreadsheets that I can access anywhere with my laptop or phone.  My Google Drive is more organized than my closet with all of it's sub-folders and color coding.  It's beautiful!  Over the past few years I've learned how to leverage Google Drive to benefit me a little more.
One feature that I use is Google Spreadsheets and I use it as my check register.  If you're familiar with Microsoft Excel then it won't be hard to adjust to Sheets.  I can have it automatically add or subtract amounts.  I can label columns and color code using the highlight feature.  I can quickly add any charges while I'm out in town or sitting down at home.  It's quick, which helps me stay on track with keeping it reconciled.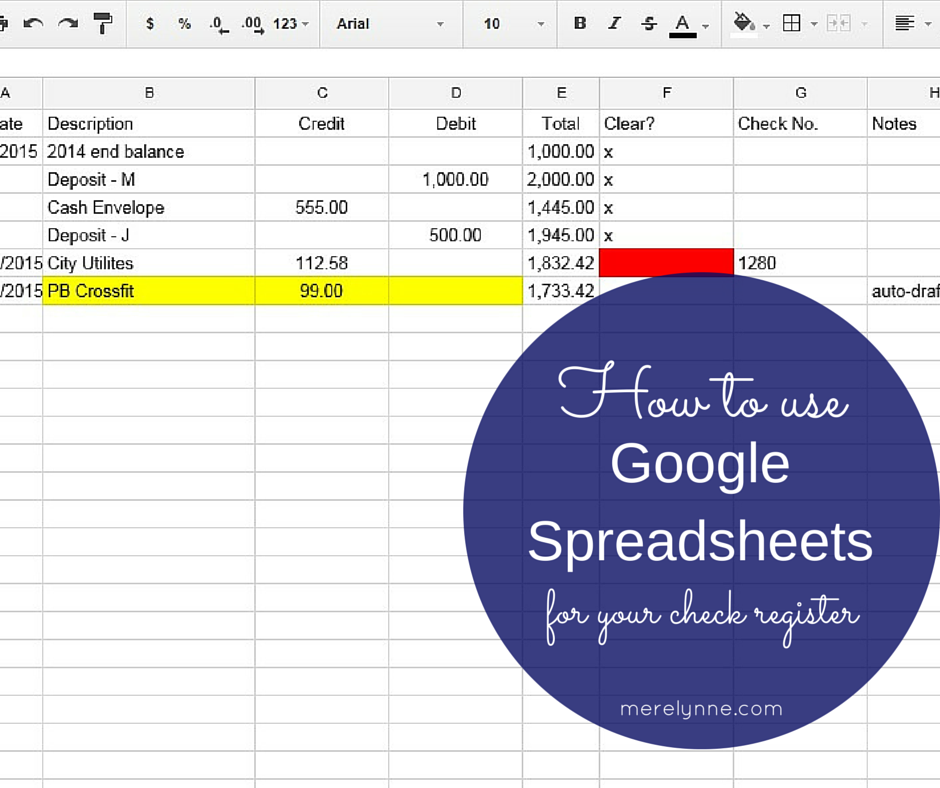 Here's how to use Google Drive for your check register:
Create a new Sheet and label is check register (or whatever works for you).  I have ours labeled with the name of our bank, too.
Add headers to your columns.  Here are the ones I'm currently using and have been for almost a year now.
Date
Description
Debit
Credit
Total
Cleared
Check Number
Notes
Here's what a blank check register looks like for me.
I also like to color code.  That way nothing slips through the cracks.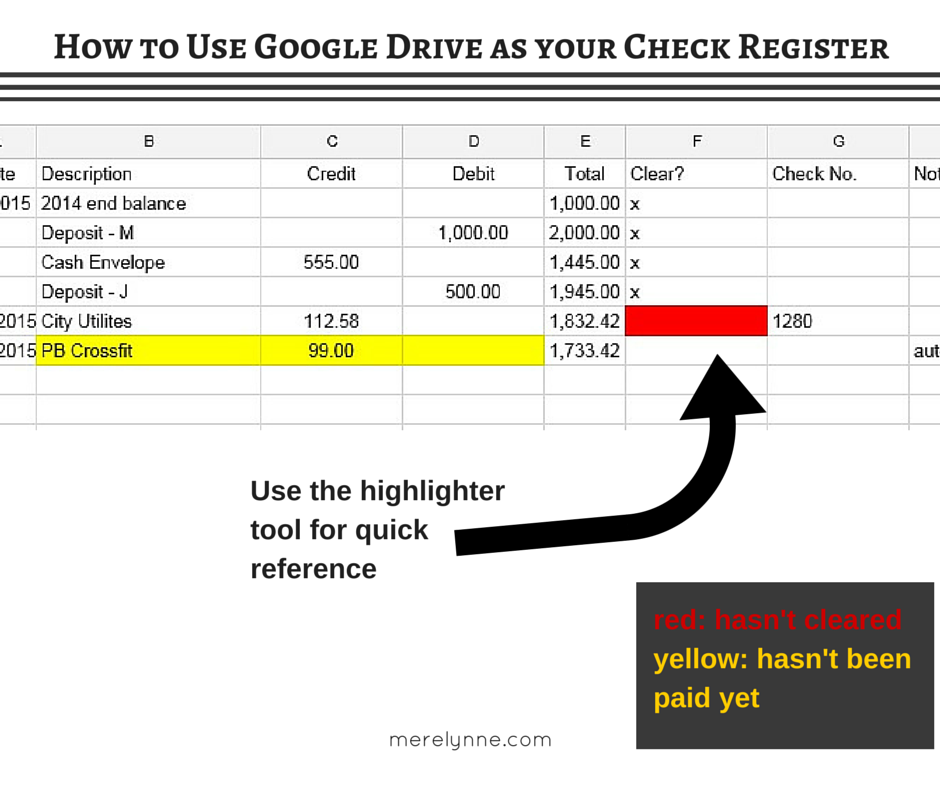 Yellow – a bill that isn't due yet or a check that hasn't been written.  We use the cash envelope system for a lot of our monthly spending, but not all.  We have auto-drafts setup for some bills, like – cell phone, DirectTV, gym membership, school loans.  I go ahead and enter them into the register on the 1st of the month, but they may not come out until the end.  I highlight them yellow so I know they aren't coming out yet.
TIP: I highly recommend setting up auto-drafts whenever possible.  You'll avoid mail delays, late payments and won't have to remember to send it off!
Red – I use this color to highlight the "cleared" column.  That's for any item that I've paid, but hasn't hit the bank account yet.  That way I keep track of what's come out and what hasn't.
The notes section is for anything that's out of the ordinary.  When we first moved we had to pay some deposits for our utilities.  So I marked those as deposits to remember down the road why it was an odd amount.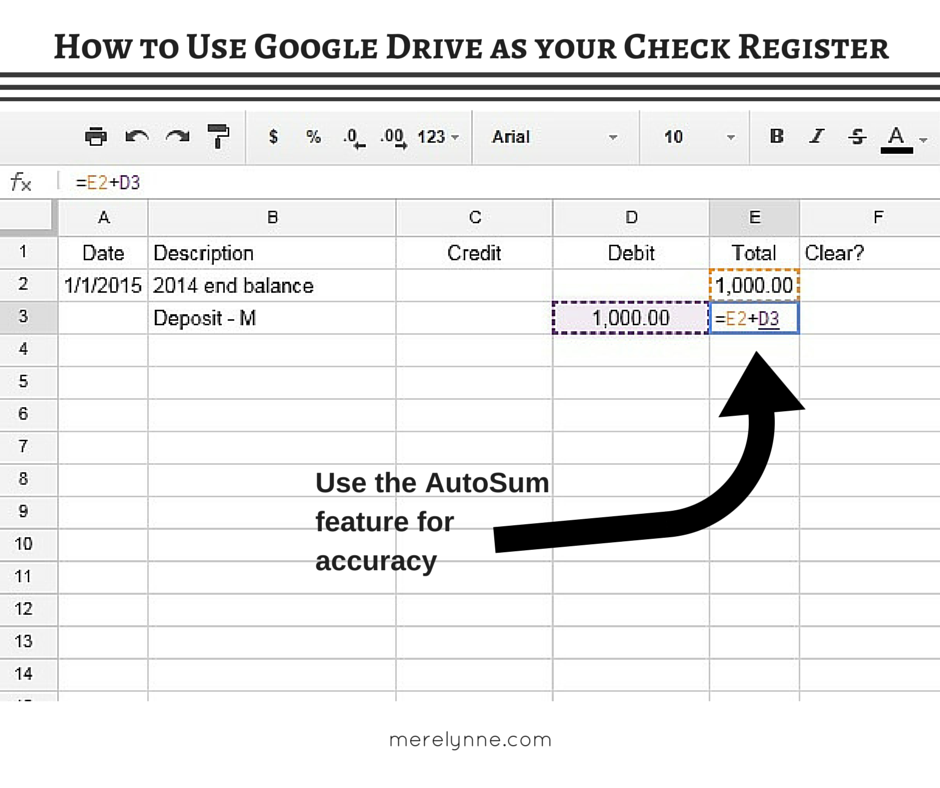 I love how Google Sheets (like Excel) has an auto-sum feature.  I can use the total column to add any debits and subtract any credits to automatically.  There are no mistakes by having it automatically do it for me.
I also love how easily accessible Google Spreadsheets is.  I downloaded the app to my phone, which is called Google Sheets and iPad so I can get to it anywhere, anytime.  Plus, it really helps keep us on track with our budget.
The following two tabs change content below.
Meredith Rines, a budget and financial strategist helping fans pay off debt and live the life they've always wanted.
Latest posts by Meredith Rines (see all)