The nursery is complete and we're ready for this little boy to make his arrival.  I cannot wait to see what this little boy looks like, to hold him, count his fingers and his toes, and to just be a mother.  It's been a long 9 months – part of me is so excited to see this journey end, but another part of me will miss the little kicks into my ribs.
Baby boy is so loved and he hasn't even graced us with his presence yet.
The little boy is due within the next week or so, I would love to share my journey as a new-mom with you. I have a feeling that I won't be around much on the blog for a few weeks.
Don't worry I do have a few posts scheduled already, but there won't be much news on his birth until I get back into a routine.
If you want to follow along with me on my journey to motherhood then follow me on Instagram.  It's going to be an exciting next couple of weeks and I can't wait to share a piece of it with you.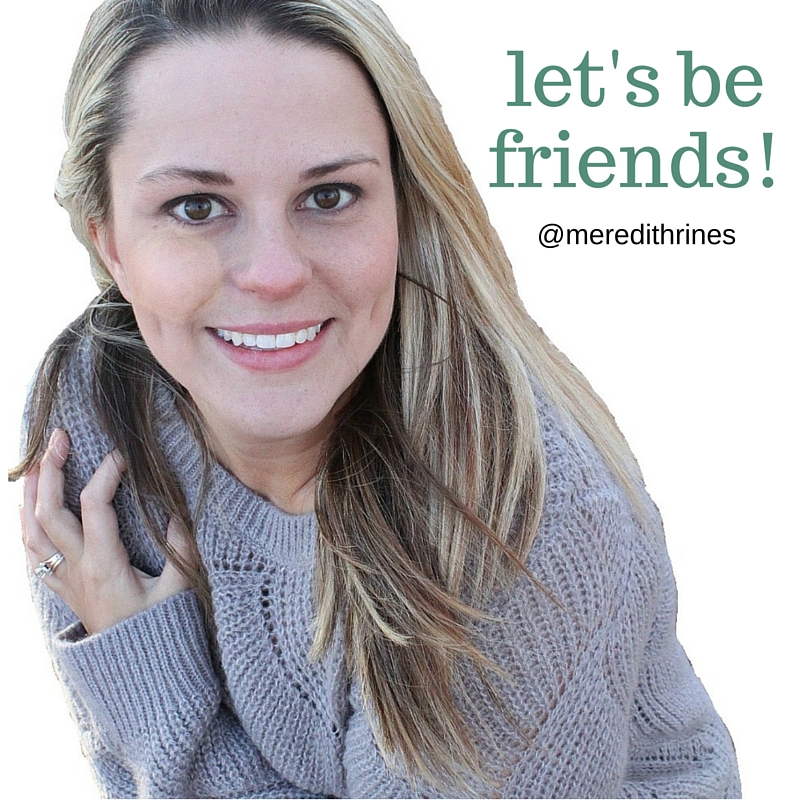 I love finding new moms and bloggers to follow. So add me so I can learn more about you.
I'm also on Facebook and Twitter!
The following two tabs change content below.
Meredith Rines, a budget and financial strategist helping fans pay off debt and live the life they've always wanted.
Latest posts by Meredith Rines (see all)