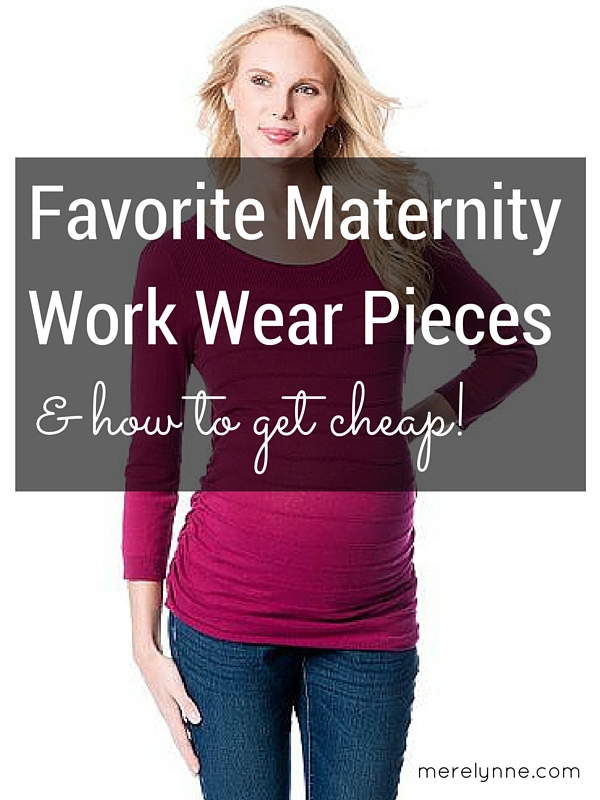 I don't know how pregnant women do it… I just don't get it.  How do they look so put together when they're 6 months + pregnant.  That's a lie, I started looking like a hot mess around month 4 – thank you headaches and being nauseated all the time!  How do they not live in stretchy pants and over sized t-shirts?  I know I do.  Well… when I'm not in the office I do.
I have found a few work pieces that I have rocked the majority of this pregnancy.  Thanks to working in an accounting office and it being tax season, I've had to pull myself together a bit so I don't look a homeless person.  Thanks to my college days, I have the homeless, disheveled looked down pretty good!  Over sized t-shirts, big cardigans, leggings as outerwear, big messy bun on top and my Ugg boots.  That was my go-to look for most of college.  Nowadays, the closer I get to 30 the more I realize I can't walk around my small town like that.  At least not unless it's a weekend with really bad weather.
Here's my go-to favorite places to shop for maternity work wear:
Destination Maternity
Kohl's
Amazon
Destination Maternity is where I have purchased all of my work pants.  The petite size fits me perfectly to where I can where comfy flats with every look.  Plus, they usually have killer sales that I can hit to save some serious money.  Because, maternity clothes aren't cheap!  At all!  And I like to be frugal, so I watch for sales and make my pants work hard for me.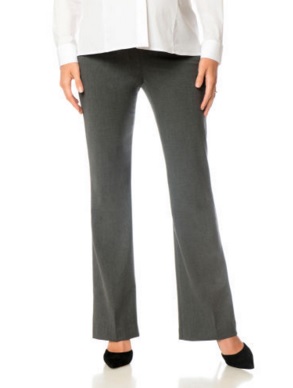 I bought this style in black, khaki, brown, and gray.  I looked at the price, and I bought when it was on sale and buy one get one… so I saved some serious money.  While I really like the pants, I would not have paid full price for them – that wasn't possible for the financial prepping we're doing for the baby.  Now I have something to wear with just about any top and any pair of shoes in my closet.
Budget Tip: Sign up to receive their emails.  They will send a few each week, but always offer a Buy 1 Get 1 50% off sale or a final clearance sale.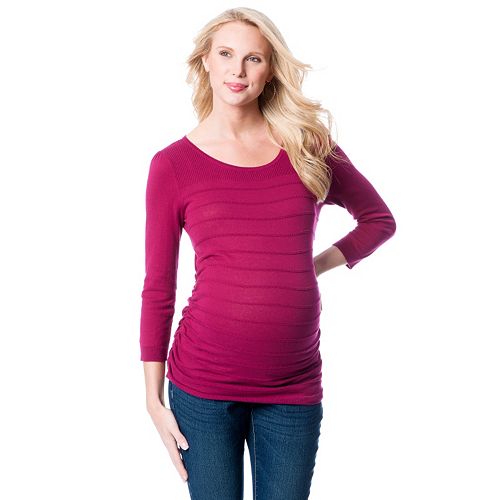 Kohl's has my favorite tops – they are by Oh Baby by Motherhood.  I really like this sweater.  The pricing just seems to be more budget friendly coming from Kohl's then from most other places I've found.  Plus, I like to time their sales with Kohl's cash to make an extra budget friendly.  I like my tops to do double duty for me.  Meaning I can wear them to work for a client meeting, but can also throw them on while I'm running errands during the weekend.  I like to stick to light weight sweaters and cotton tops since this baby has added some serious heat to my body.
Budget Tip: shop on kohls.com and search out for promo codes.  You can usually search for some or sign up to receive their promo emails.  If you time this with their Kohl's Cash offering then you're sure to save some money!  I like to pair promo codes with Kohl's Cash then turn around to spend my Kohl's Cash at a later date.
Believe it or not Amazon has some great maternity work wear pieces to choose from. Most come with free shipping if you have an order of $35 or more, which can't be beat!  Plus, returns aren't usually too difficult if you need to exchange something that does not fit.
Living in a small town, there are simply no maternity clothes to choose from.  I'm not kidding.  Not one single store in my town sells maternity clothes.  I've looked at all of them, I've called all of them and I've scoured for anything.  So I'm having to do most of my shopping online or when we're in St. Louis.  I'm used to shopping online and taking the risk of it not working out, but I haven't had that happen yet.  I've been lucky I guess.
I couple all of my online shopping with ebates.com.  I've talked about how amazing ebates is so check out my post!
I would recommend checking the reviews or comments on anything before you purchase.
You can get a good idea of how a piece will fit based upon someone else's review.  I love when women will share their pre-pregnancy size too.  It makes it so much easier to know if something will fit me if it fit someone who wears a similar size as me.
What are your go-to favorite pieces or stores for maternity work wear?
The following two tabs change content below.
Meredith Rines, a budget and financial strategist helping fans pay off debt and live the life they've always wanted.
Latest posts by Meredith Rines (see all)