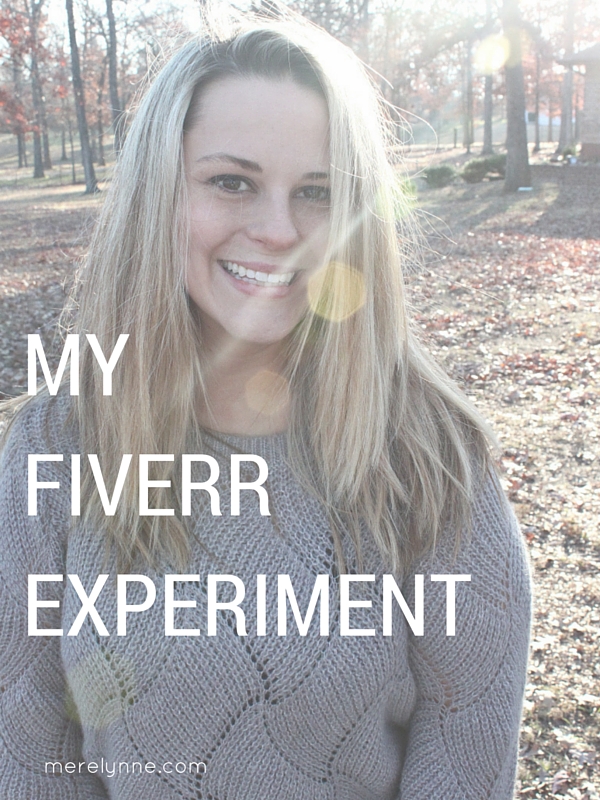 Fiverr. Here we go!
Ever wonder how those blogs make so much income every month?  Well I do.  I am trying hard to figure how they make affiliate income, how they are able to get guest posts opportunity and so much more!  So I am going to work really hard this year to make this blog profitable.  Now I don't want to sell my soul and I don't want to create so much work for myself that I end up hating blogging, but I am curious how it all works.  I've been spending the last month researching and reading so I can learn how it's done.  I know I need to take baby steps and that's my plan.
The first experiment I am going to try to start making a little more income is with Fiverr.com.  I have setup my first gig and have started promoting it across my social media.  I also have been reading other blogs about their Fiverr experience and think I am ready to see what I can get from it.
Here is what I plan to do on Fiverr:
Promote on Social Media
Share my gig with my blog readers
Make myself available to do quick turnaround on jobs – my goal is 3 business days or less, emphasizing the less part.
Here's what I can't do (at least right now):
I don't have a fancy, high-dollar budget to actually spend on promoting my gig either on Fiverr or Facebook, so I will have to wait until some income comes in before that's a possibility
Be too cheesy.  I know a lot of bloggers recommend reaching out to people in your network or social media that could benefit from this, but I just can't get myself to do that yet.
What ways are you making extra income on the side? I'd love to know!  Write a comment and share!