*Affiliate Disclosure: Please note that when you click links and purchase items, in most (not all) cases I will receive a referral commission. You will not pay more when buying a product through my link.
Our little Baby is going to be 6 months old tomorrow (what?!?!). I know he is no longer considered a newborn (cue the tears!), but having a baby doesn't necessarily mean you're always going to be on time with things now. Hence this post being so late!
He's our first, so we had a lot of learning to do those first three months. It's no lie we developed a serious crush on some of his stuff and wanted to share our newborn must haves. I wanted to share what we loved and what didn't work out too great for us.
I tried to keep these newborn must haves within our budget so these are budget friendly items. The ones that seem a bit high are well worth the investment. I would recommend registering for most of these (if not all) for your baby shower.
For Sleep
Fisher Price Rock N Play – He loves to sleep in this during the day while I'm working around the house. He isn't crazy about the rocking being turned on yet, but he does like the vibrations. I think the elevation is really nice and what he likes so much about it. Plus it's light, so we can travel with it easily. I like to take it with me when I shower so I can peer out to make sure he's okay.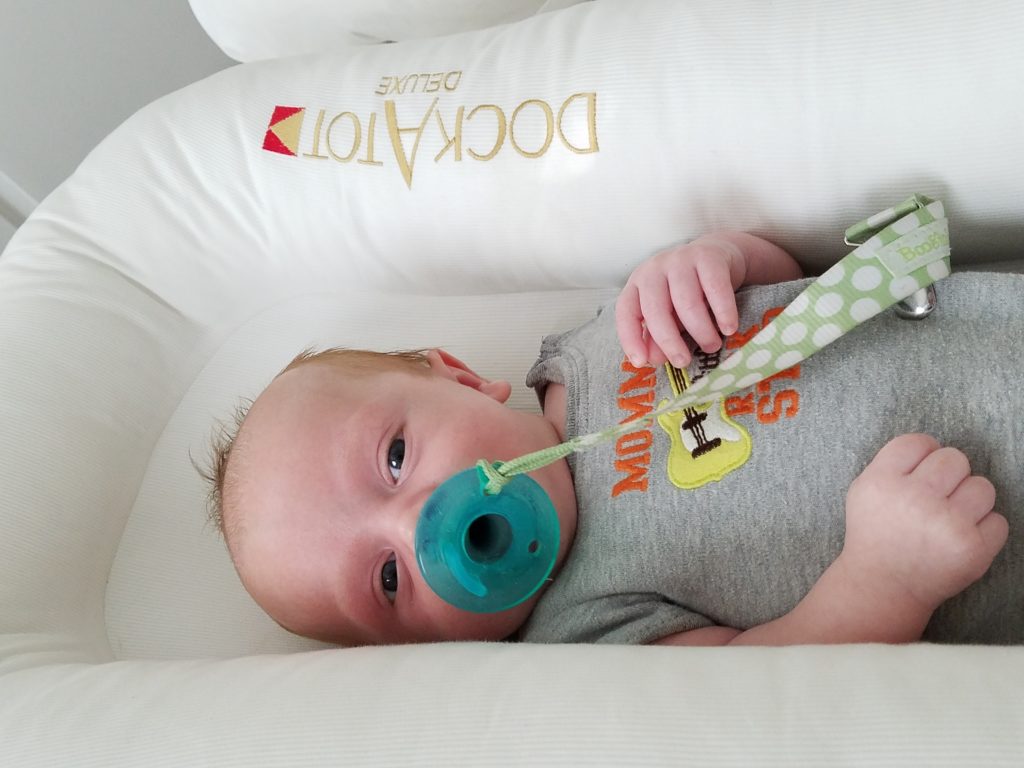 DockATot – this purchase has been a lifesaver for us! He loves it, which means he's sleeping great at night. We love it because he's sleeping great, but also because we feel safe with him being in the bed with us. Plus, when we travel we just take the DockATot with us. He's familiar with the DockATot so he goes right to sleep no matter where we are.
Tummy Time
Boppy Pillow – we use this for tummy time, feedings, and sitting up. It works great for tummy time since he's cushioned all around. I love that case comes off and is machine washable. I like to wash it a few times a week just to keep it nice and clean since he puts his face on it.
Fisher Price Play Gym – we received this play mat during one of my showers. It's great. With three dogs running around we aren't crazy about Baby being on the bare floor, so we put this down. It's cushioned and has a play gym over it for when we lay him on his back.
Mommy Saver Lite App – it flashes shapes and designs that are mostly black and white, but they do throw in some colors. It also plays a pretty soothing tune while turned on. He is in awe of it during tummy time and it's a great motivator for him.
Feeding and Soothing
Dr. Brown's Bottles– I could go on and on about these bottles! I planned on breastfeeding so I didn't do much research on bottles. But when that planned failed, we had to resort to using bottles with formula. After the first few days I just knew his little tummy was really hurting. We received some bottles during our showers, but I wasn't sure if any were made to help relieve gas. I found these Dr. Brown bottles from other mommy bloggers and decided to give them a try. Luckily we received one from J's aunt. It helped tremendously! Then I ordered more from Walmart and picked up in the store.
JollyPop Pacifiers – We were introduced to these while in the NICU. It really helped keep him calm during all of the poking and prodding. I talked to the NICU nurse and she recommended these due to their shape. She said it really helped soothe them, but wouldn't cause any problems with how his little mouth formed around the pacifier. She gave us a few to take home and he really loved them compared to our other ones. Now I'm not going to lie after about the second month, he stopped taking a pacifier on a regular basis. We tried several other brands, shapes, and so on, but he didn't like any of them. I still carry one that we got from the NICU in my diaper bag just in case.
Travel
Carseat Cover – This carseat cover is perfect for when we're out and about. Not only does it protect him from the elements – rain, wind, sun and such, but it protects him from germ-filled people. Before I purchased this cover, people always were stopping to look at him. No one tried to touch him, but I knew it was inevitable. After the NICU I didn't want any sick people getting too close to our precious boy. Now they can't see him so out-of-sight, out-of-mind.
CuddleBug Wrap Carrier – I came across this wrap online and ordered one. It wasn't as expensive as some other wraps I saw, which was a nice bonus. I like to wear this even around the house. If he's a bit fussy then I all wrap him up and carry him while I work around the house. I can do laundry, dishes, cook dinner and clean all while he sleeps. It's a bit heavier fabric then some other wraps on the market, so I'm not sure how it would go as the only means to carry him on a hot summer day.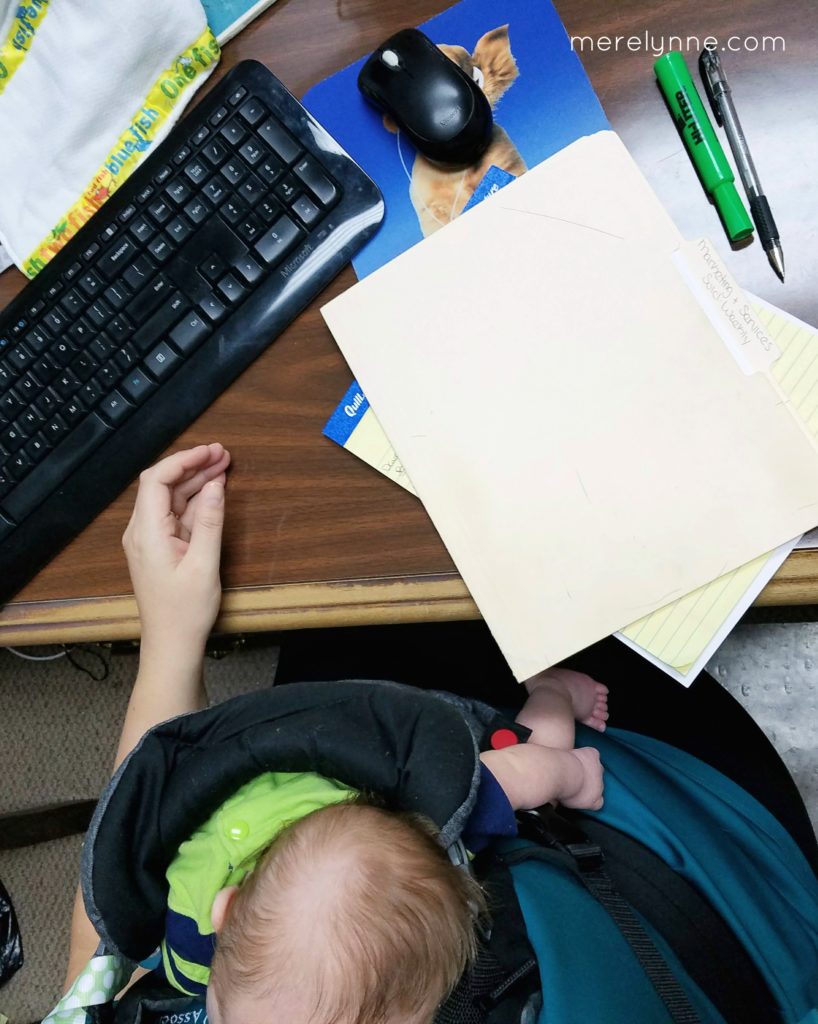 Infantino Fusion Carrier – This carrier is great! It's a bit lighter so during the hot summer days when we're outside, I like to use this one. I took our little guy with me to work for the first 5 months (hello! waiting lists!) so I was able to wear him while I worked. It was such a blessing! Now that he's getting older and bigger, it will transition to other positions. Since he has good neck control these days, he loves to be facing outward to see everything.
The So-So Newborn Must Haves
Little Me Swaddles – when we first came home from the hospital and NICU this guy saved us. He loved it how snuggled it made him feel. As he grew the more he hated having his legs bound. So we stopped using it after he turned 2 weeks old. He sleeps great without it, but I still take one with me when we travel just to be on the safe side.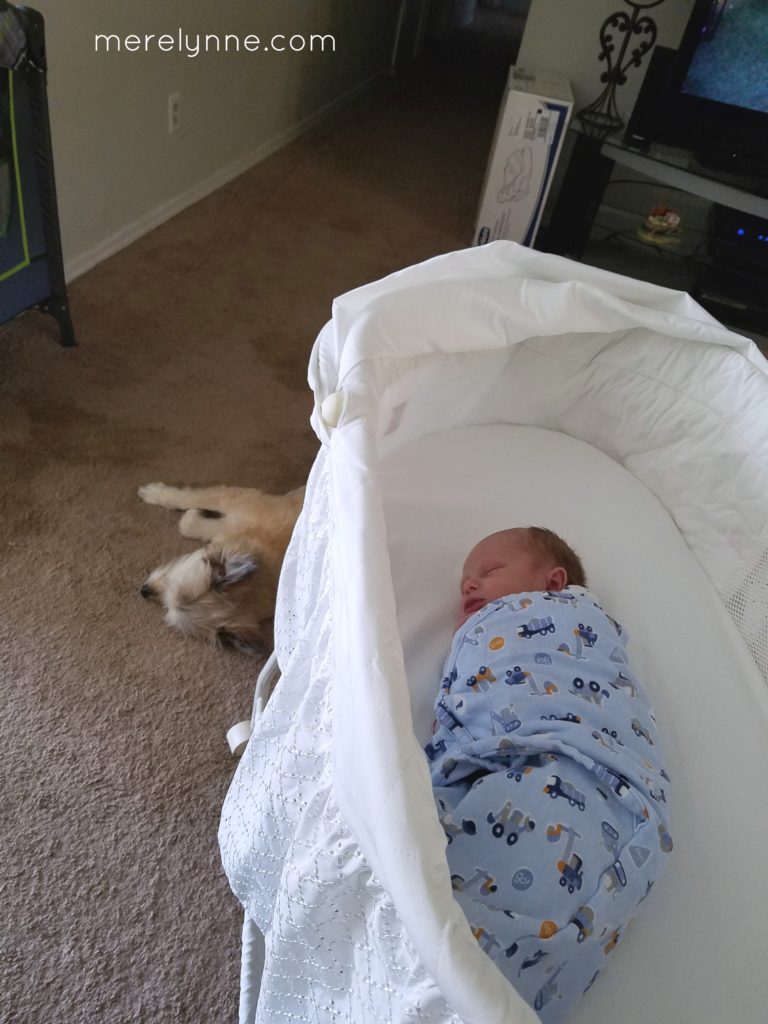 Delta Children Sweet Beginnings Bassinet – We let him sleep in a bassinet when we first got home, but realized he never got very much sleep in there. So that's when we upgraded to the DockATot. We purchased this one from Wal-Mart and I used it in the family room or when I took a shower. It's on wheels and I can just roll him around the house, which is nice to have!
The following two tabs change content below.
Meredith Rines, a budget and financial strategist helping fans pay off debt and live the life they've always wanted.
Latest posts by Meredith Rines (see all)