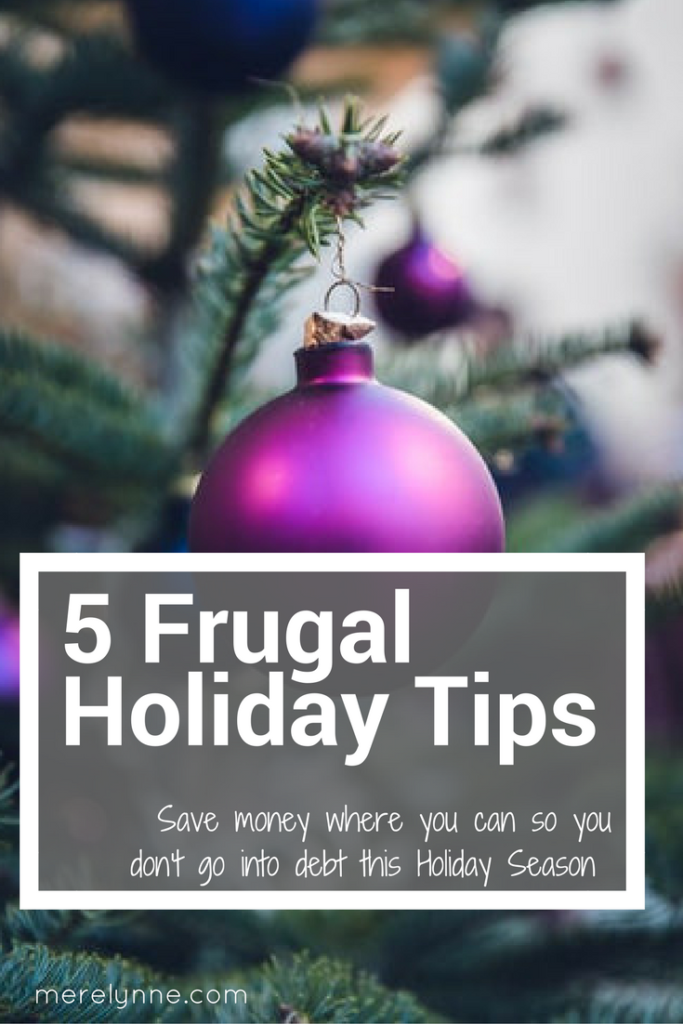 I'm coming at you today with my top five frugal holiday tips to save you the most money this season. I know this time of year can be hard. Like, really, really hard. We have our normal, every day lives to manage and now we have to make sure we buy gifts for a lot of people, host dinners and attend parties. Not to mention if you have school-aged kids the Christmas programs you have to help with. This time of year can be stressful.
To help you out, I'm sharing these top frugal holiday tips so that you don't have to stress about money.
You can watch the 5 Frugal Holiday Tips video online or down below:
The first tip is to create a Christmas Budget. You can read this post from earlier in the week where I shared just how we create our budget, what we track and where we get an idea of how much to spend on every person in our lives.
Your second tip to saving money is DIY. I know this one might seem a little hard, especially if your pressed for time but you can easily find a simple project that takes hardly any time and costs hardly anything. For me, I love the idea of making something for someone I love over buying a gift. It seems so much more personal and shows just how much I care.
Here are a few DIY ideas:
ornaments
wreath
oven mitts
framed photo
A third frugal holiday tip is to host a potluck instead of exchanging gifts. Let's be honest, gift buying can get overwhelming and expensive. So get together with friends or neighbors and suggest a potluck instead of a gift exchange. Have everyone bring a dish and then just spend time together. I'm sure having a few hours laughing over a meal would mean more than a gift that will end up collecting dust.
The fourth tips is all about shopping smart. You can find amazing deals online by using coupon codes and promotional discounts. Always search on Google for a coupon code before checking out to make sure you're getting the lowest price. Another great way to shop smart is by going to the Dollar Tree, Big Lots and other discount stores. If you're willing to go earlier in the holiday season you can find some great items for a fraction of the cost as other retailers.
My final tip for racking up those holiday savings is host a cookie party. Invite a few friends over and each of you bake 1-2 cookie recipes, but make sure your batches are big enough to share. Then at the end of the day you have about 6 different recipes you can split between you to pass out as gifts.