My Pregnancy must-haves. I wanted to compile my go-to favorites for when I was pregnant. Now that our little boy is here, it's nice to think back about that time in my life. Yes, it wasn't that long ago but it felt like it was a lifetime ago now that I have a newborn at home.
I struggled at the beginning of my pregnancy with being nauseated almost every day and suffering from mind numbing migraines. I actually had a few other scares at the very beginning, but those quickly passed thanks to my doctor putting me on some medicine.
I was one of those oh-so lucky ladies whose feelings of being nauseated and migraines continued through most of my pregnancy. As I got closer to the end – I'd say about 5 months along, my heartburn kicked in. I actually didn't know what it was at first. I've apparently never had heartburn before so this was a whole new experience for me.
There are so many symptoms that come along with being pregnant …. nausea, fatigue, headaches, aches, leg cramps, back pain, grumpiness, blah feeling about my looks, and dry skin.
I developed a sort of system to deal with my pregnancy symptoms and what to do to handle when I was hungry, or should I say hangry. I want to share those with you.
Here are my pregnancy must haves:
Prenatal Multivitamin
– these are a must. After talking with my doctor, he didn't have one brand he recommend over another. He simply told me to find one that didn't make me sick and go with it.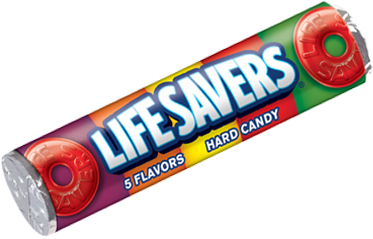 Life Savers hard candy – I'm a huge, huge fan of hard candy. It reminds me of being a little girl going to church and getting to have a few pieces each Sunday. These really helped curve my nausea. It was something flavorful to take my mind off of my sick stomach.
Tylenol – I used Tylenol quite a bit at the beginning. When I say quite a bit, maybe like 3 a week. I wasn't a huge fan of putting medicine in my body while pregnant. Actually, I'm not a fan even when I'm not pregnant. But sometimes I had to. If I would not treat my headaches then they would quickly turn into migraines. It go so bad that for almost a whole week I wasn't able to fully function. J had me call the doctor he prescribed a medicine that had Tylenol, caffeine and something else. It really kicked my headaches and was totally safe while pregnant. One little pill and within 20 minutes my headache was lifted. I still tried hard not to take too many of them. I know they are totally safe and I have nothing against taking medicine, but I try to stay clear of most medicines because a Tylenol can make me sleepy. Now this one the doctor gave me had caffeine, so it was so much the sleepy part, but I still tried to avoid it.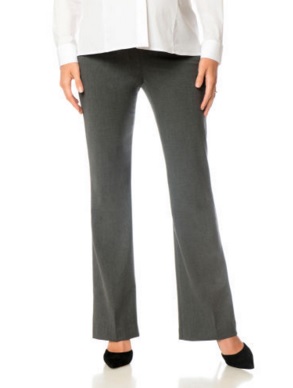 Maternity dress pants – these were a huge life saver for me. I even shared a post on where I got my favorite maternity pieces. Working at an accounting firm during tax season while pregnant meant I had to be presentable. So I found some great pieces that really lasted me.
Leggings and tunics – this was my weekend / week night staple. I even pulled it off at work a few times. I just wore my normal leggings, no need for maternity ones for this girl! I could really pull together a decent outfit without much effort. So nice for those days I was barely moving.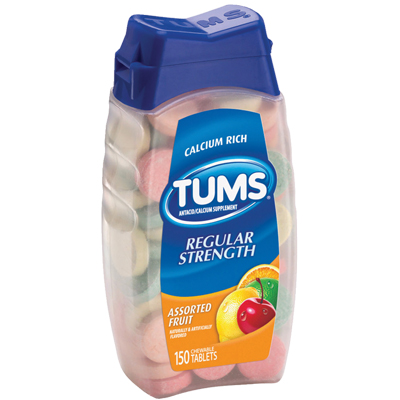 Tums – I tried for a long time to not take Tums, but they are safe and my heartburn was awful. I finally caved and started popping them. I tried to not take more than 2 a day and I would actually suck on them. I like the taste of Tums, so it wasn't too bad. But I felt like it lasted longer and really helped the moment they hit my tongue.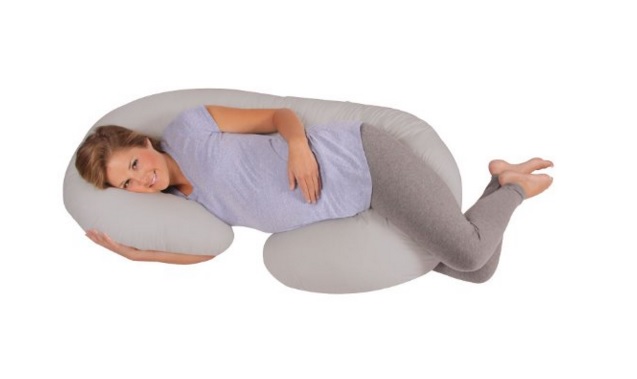 Pregnancy pillow – I ended up not using this as much, just because it's so big. But it does work great for those that don't have to share their bed with three dogs. HA! I purchased this one on Amazon and it really helped cradle my growing bump. Plus you can twist it to help you have a back support while you're watching TV in bed. At the beginning I used it under my legs more than anything. It really helped with my leg cramps during the night!
What are your go-to pregnancy must haves?
The following two tabs change content below.
Meredith Rines, a budget and financial strategist helping fans pay off debt and live the life they've always wanted.
Latest posts by Meredith Rines (see all)