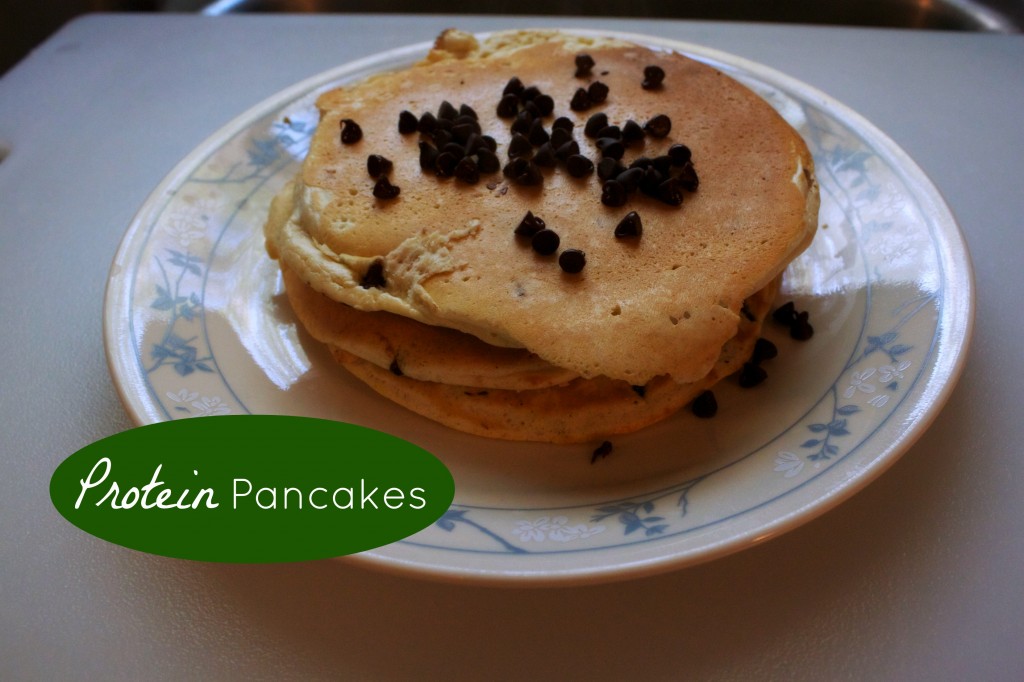 Sometimes I get a craving for pancakes.  Like an overwhelming need for pancakes.  You just can't ignore that feeling, right?  Instead of blowing my healthy eats I found some healthy recipes over on Pinterest and created some protein pancakes that are so tasty you don't realize how not-bad for you they are.
Here's what you need:
1/2 c. oats
1 whole egg
3 egg whites
dash of cinnamon
1 scoop of vanilla protein powder
mix-ins (chocolate chips, raspberries, blueberries, etc.)
I had a chocolate craving so I cracked and added a tablespoon of mini chocolate chips.  Grease a skillet heated over medium heat and cook thoroughly.  Top with a few berries, chocolate chips and there you have it.  So good!  My recipe made 3 pancakes, but I was stuffed about half-way through.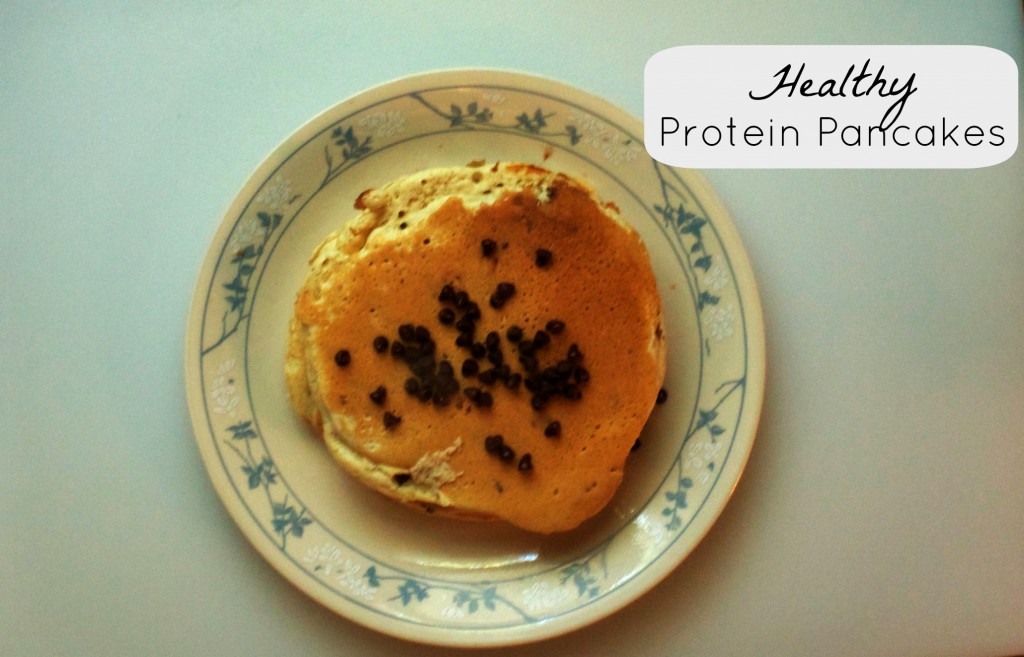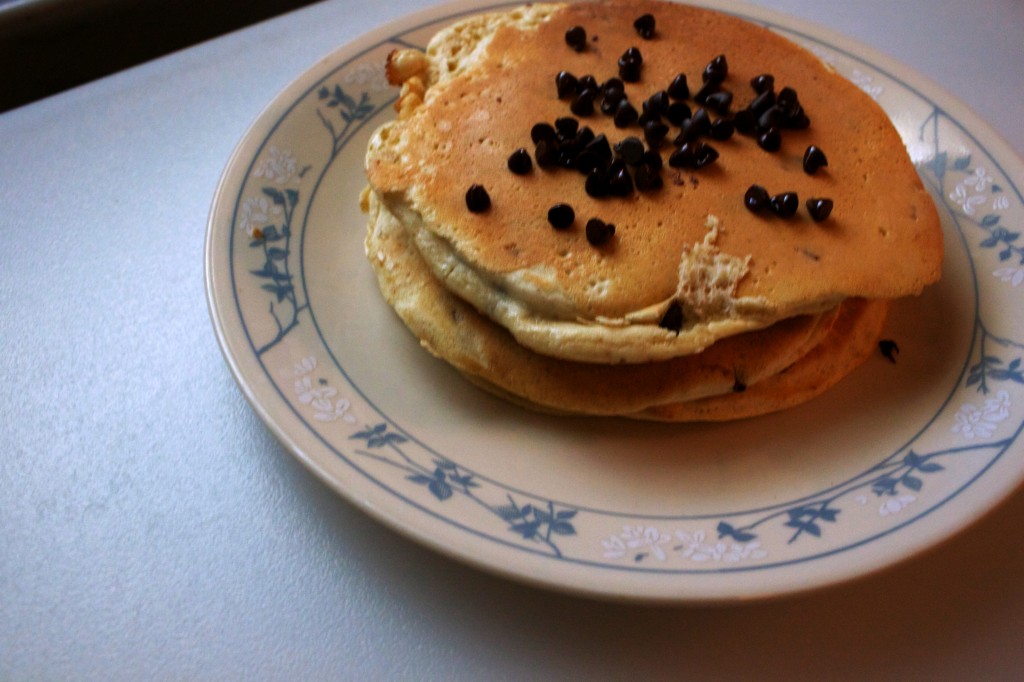 These protein pancakes will be staple for breakfast now.  Yummy!
The following two tabs change content below.
Meredith Rines, a budget and financial strategist helping fans pay off debt and live the life they've always wanted.
Latest posts by Meredith Rines (see all)