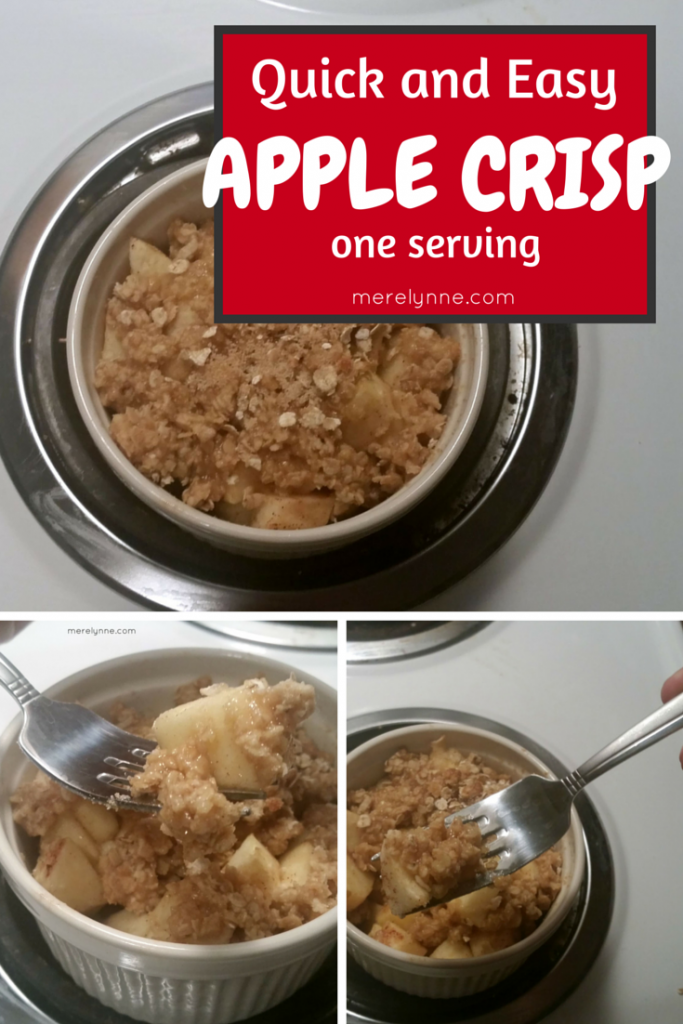 The other night I was seriously craving some apple crisp. I've been doing great with counting my macros, so I wanted something that would fit in and not derail my whole day. So I went online searching for a quick recipe…. and you know what I found? Nothing.
No simple, quick and easy apple crisp recipe existed. I took matters into my own hands. I found a few, beefed them up a bit and created my own.
My next issue was nothing was single serving. I just couldn't catch a break! Don't get me wrong, I would LOVE to have an entire apple crisp all for myself, but I didn't NEED an entire apple crisp all to myself. That would just be silly.
So again, I took my new quick recipe and made into a single serving recipe. Now this apple crisp recipe is as easy as pie (pun intended!).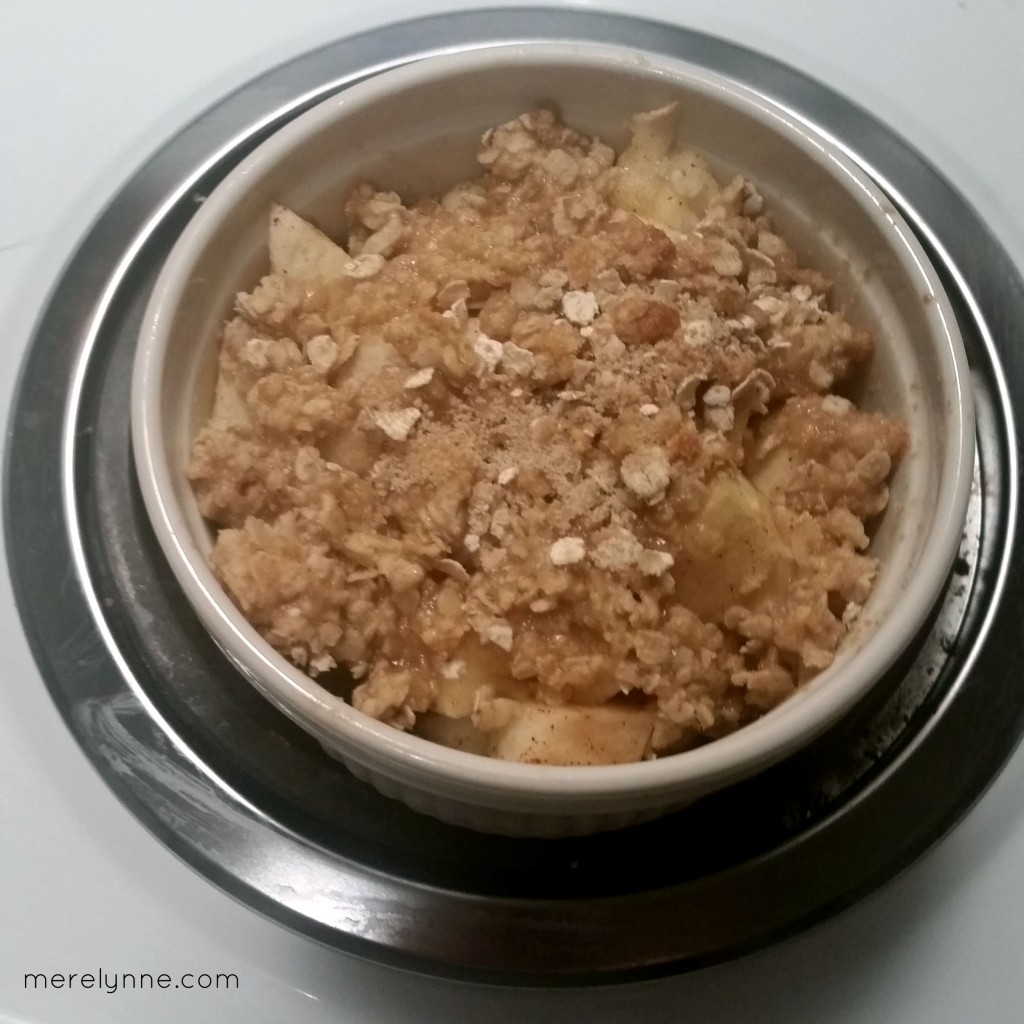 Here's what you need for this quick and easy apple crisp recipe:
1 apple, peel and diced (I used a Gala apple because that's what I had laying around)
1/2 teaspoon ground cinnamon
1 1/2 teaspoon sugar
pinch of nutmeg
pinch of salt
2 Tablespoon brown sugar
2 Tablespoon oats (old fashioned or quick is fine)
2 1/2 Tablespoon all-purpose flour
2 teaspoon butter
Preheat your oven to 350 degrees. I used a toaster oven so I didn't have to waste electricity on my big oven. Spray a ramekin with cooking spray and set aside.
Once your apples are diced, place in a medium-sized bowl. Add cinnamon, sugar, nutmeg and salt. Stir until it's well combined. Pour the apple mixture into the prepared ramekin, set aside. In the same bowl (because who wants to dirty a bunch of dishes?) combine, brown sugar, oats and flour. Add the butter to the brown sugar mixture. Using a spoon or fork, cut the butter into the mixture until small chunks form.
Place the oat mixture on top of the apples. Bake for 20 minutes at 350.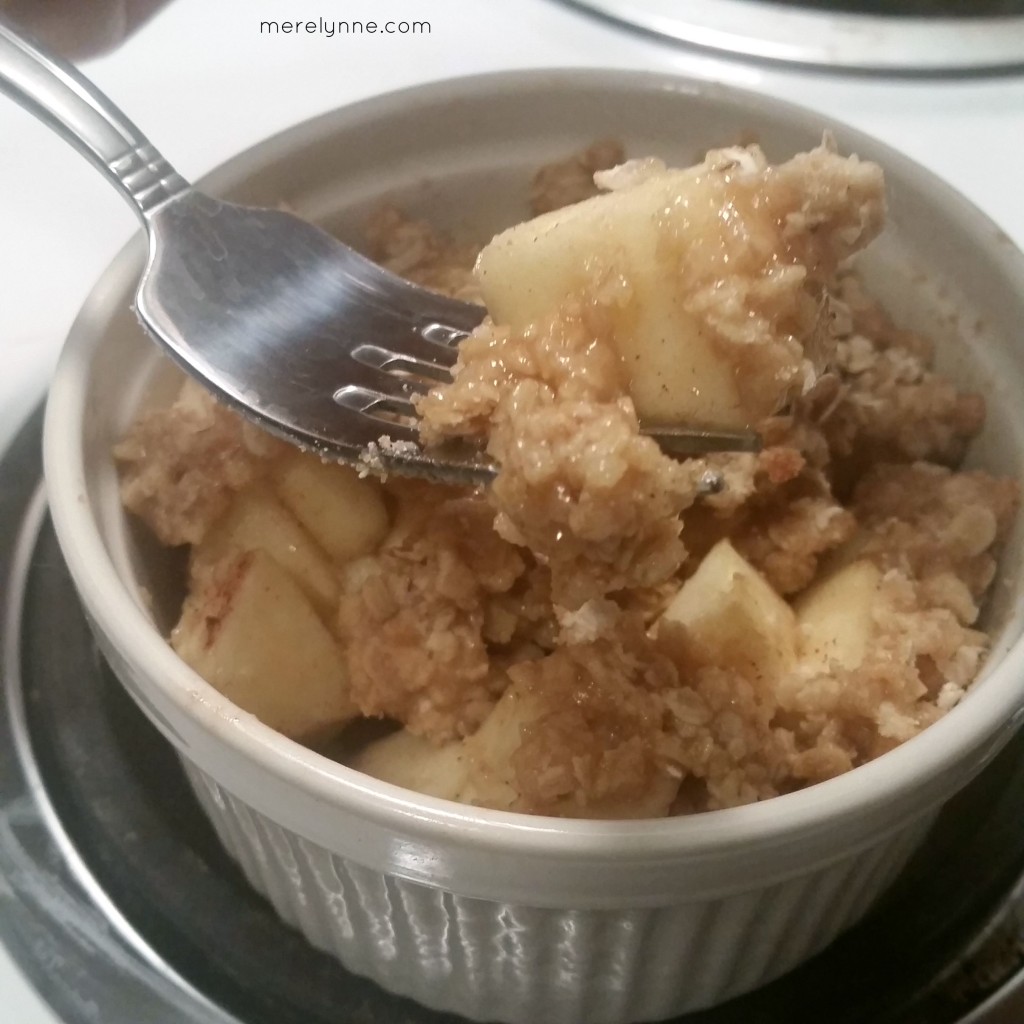 Enjoy!  It was tasty.  It seems like a lot because it really filled my ramekin up to the brim.  So it was a nice treat that didn't completely undo my day.  If you are wanting to cut back on the carbs, you can leave off the brown sugar-oat topping.  It's still tasty, but it doesn't quite feel like the apple crisp I love.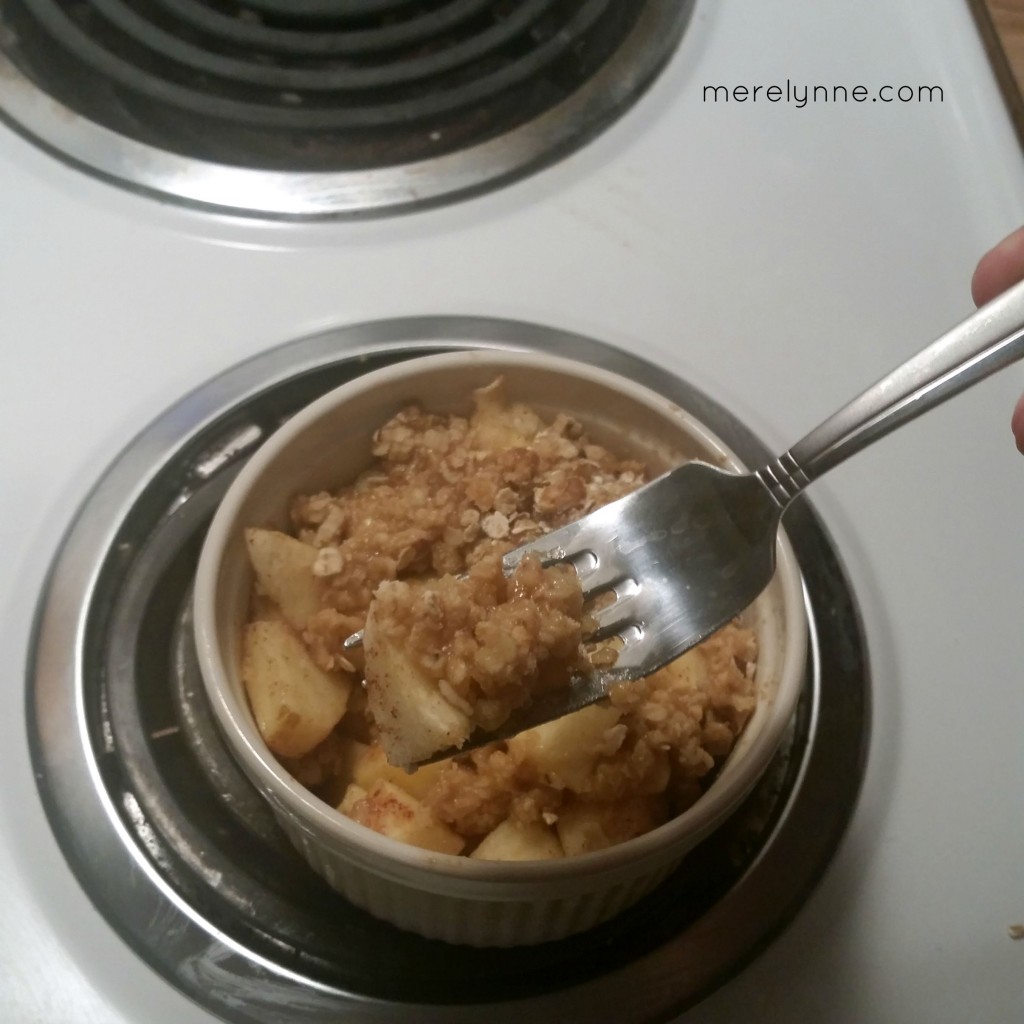 Nutrition Facts for the whole recipe: Calories 355 / Total Fat 4g / Carbs 81 g / Protein 3 g / Fiber 6 g
The following two tabs change content below.
Meredith Rines, a budget and financial strategist helping fans pay off debt and live the life they've always wanted.
Latest posts by Meredith Rines (see all)