My 27 year has come to an end.  Now it's time to bust out my 27 to do while 27 list and see how I measured up. Here is a list of what I accomplished… or sort of accomplished.
I continued to work and build up this little blog of mine
One goal was to move to a home with a basement, which we did for about 9 months then we moved to a house without one.  Oh well – I have to pick my battles.
Pay off some bills, which we have paid a few off and we still have a few more to go.
Teach Tiny a few new tricks was one goal. I am proud to say she now knows how to stay.  Not a huge improvement, but she's not as terrified as she used to be around others and that's a huge accomplishment in my book.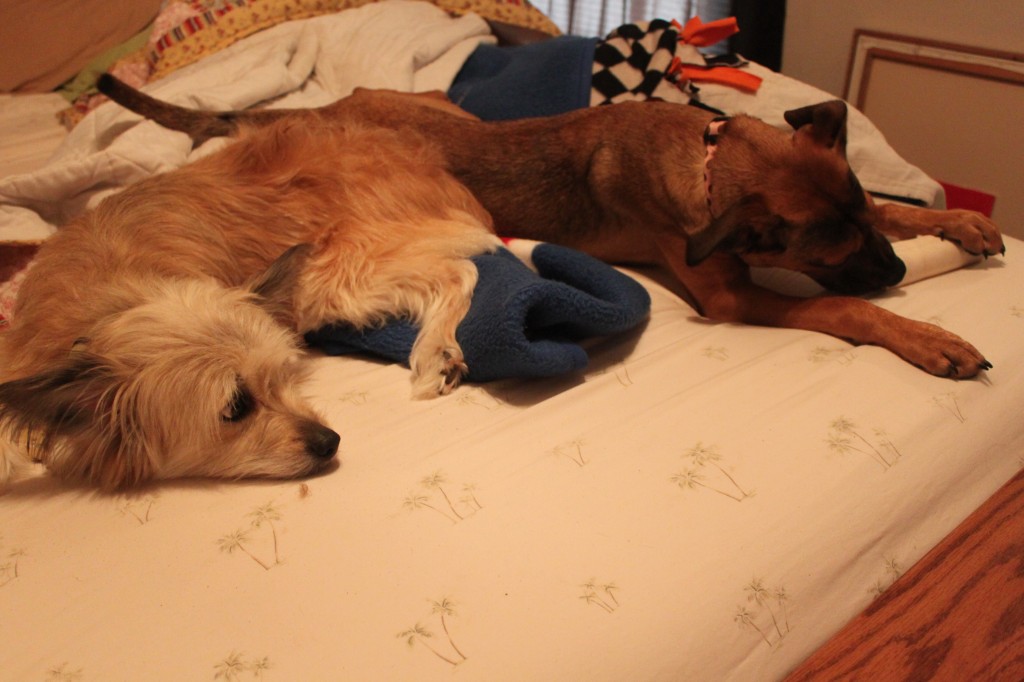 Become an avid amateur photographer.  I still have a lot of work to do, but I've held a few photoshoots for friends and family.  It makes me happy to develop my skill and even more happy that people will be my models.
I am proud to say we hosted quite a few dinners with our friends.  Nothing beats beautiful weather, ice-cold beer, playing washers in our backyard and someone grilling some good food.
I've also gotten a lot better in controlling my road rage.  I have my moments, but am finally getting calmer on the road.  I had a pretty bad habit of getting annoyed with people driving slow or trying to pass me in the right lane.  I knew I needed to slow it down when I tried to race a sheriff on the highway who was just trying to get around me. Yeah, that happened.
I have been cooking so many different recipes and creating my own this past year.  It's been amazing the new ingredients I've been using and the meals I've been whipping up.
With all the cooking we've been doing, J and I haven't felt the need to eat out as much.  It saves money and we can spend more time together without a lot of people around.
I've slowly but surely created a blogging routine that works for me.  I have a calendar planned and I work hard at sticking to it.  Of course I'm willing to change things up when I have something fun or exciting to talk about.
I still have a lot of work to do when it comes to keeping my bedroom clean, but the parts of the house guests see has been kept a lot neater.
J and I took our honeymoon last month.  AHHH it was ah-mazing!  I mean so beautiful!  We laid on a beach, drank pretty drinks and just spent time together.
12 out of 27 isn't the best odds. I mean it's not even 50%.  A few months after turning 27 I took a hard look at my goals and realized that some weren't even important or a priority.  I am not upset about changing my goals, like…
I ended up closing my MereLynneConcepts Etsy shop (well putting it in vacation mode).  I just didn't find the work worthwhile to stress with.  Now I am working on a new project and am super excited about it.
We didn't take a drive down to the local drive-in for a date night, but there is one close to us in our new town.  We may go at some point.
I failed at starting a small garden, but I like to think it's because I didn't even attempt… not because I was scared of my black thumb or anything.
Learn to successful do a fishtail braid… Well that was a failure because now my hair is too layered and too short.
And… there were some that I revised and added to my 28 while 28.
The following two tabs change content below.
Meredith Rines, a budget and financial strategist helping fans pay off debt and live the life they've always wanted.
Latest posts by Meredith Rines (see all)