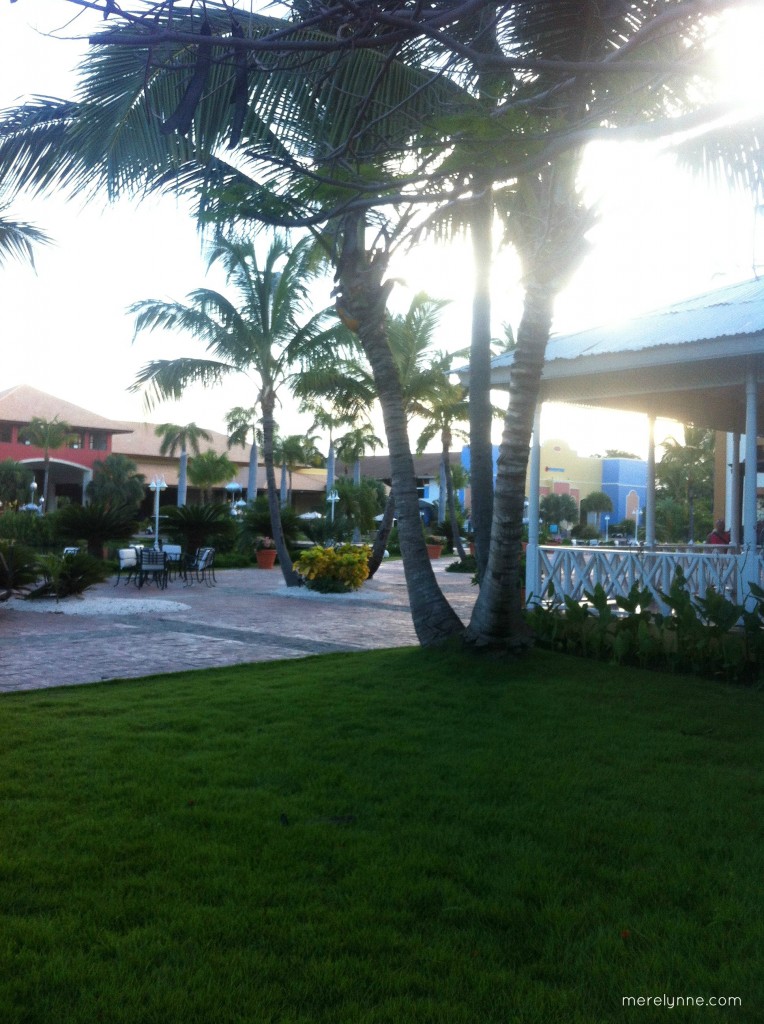 Can you still call it a honeymoon when you've been married for 7 months?  I mean, that might be stretching it, but since it's my blog, I get to call the shots.  J and I finally took our honeymoon.  We planned, we dreamed and then we flew our early early one morning headed to the beach.  Our flight left at 6am, which meant we had to be there a little after 4am.. UGH! I am so not a morning person. The only thing that kept me going was the fact we would be landing in Dominican Republic by noon and at the hotel within an hour.
We arrived and were handed a gorgeous blue drink before we could even check-in.  Perfection.  I am the type of girl that loves to lay on the beach, read my book and take a few naps here or there.  J, on the other hand, is more of the type that likes to be in the ocean, walking around, drinking at the bar and meeting new people.  We struggled with that a little, but survived each other.  We planned a deep sea fishing excursion for one of the days.  J thought he was going fishing and I thought I would get a nice boat ride to the middle of the ocean.  We did get a long boat ride, but the boat was smelly (like fish) and the only fish we saw was the one caught about 30 minutes from shore.  And when I say shore.. I mean, from returning to shore.  It was kind of a bust.  We did meet some fun people that travel the world deep sea fishing, which ignited a desire in J to travel to Florida and rent a fishing boat.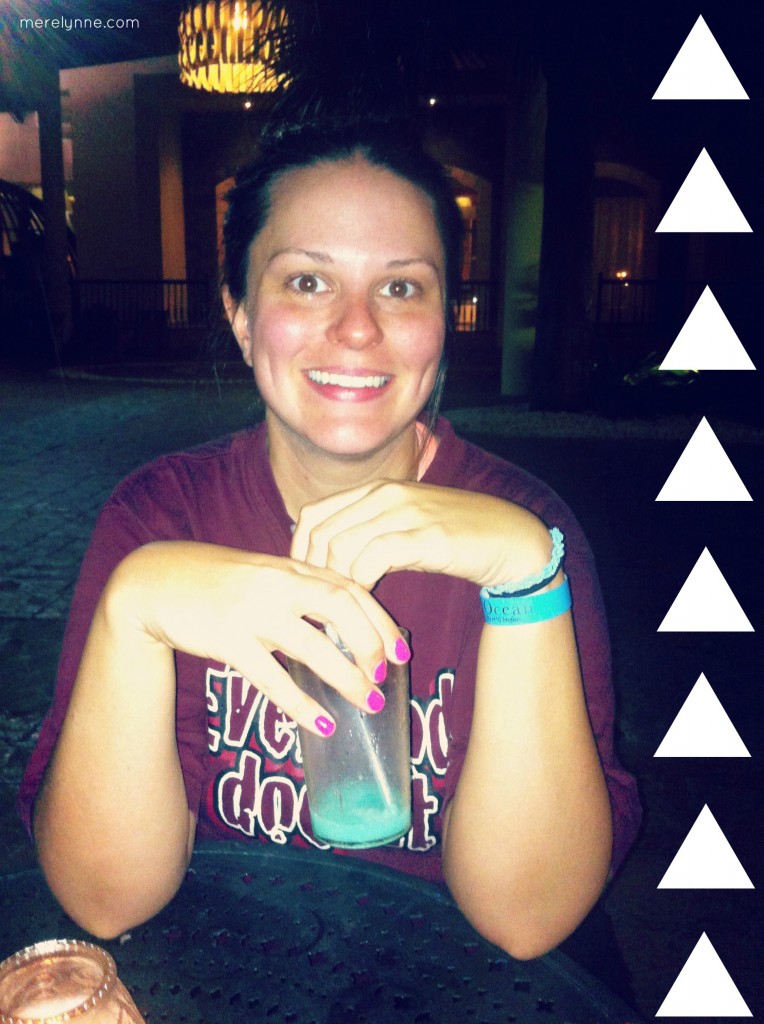 The resort was beautiful.  Palm trees, the ocean breeze and bars located throughout.  Plus, they even had a casino that J and I went to one night.  We ended up breaking even, but it was so much fun trying my hand at Roulette.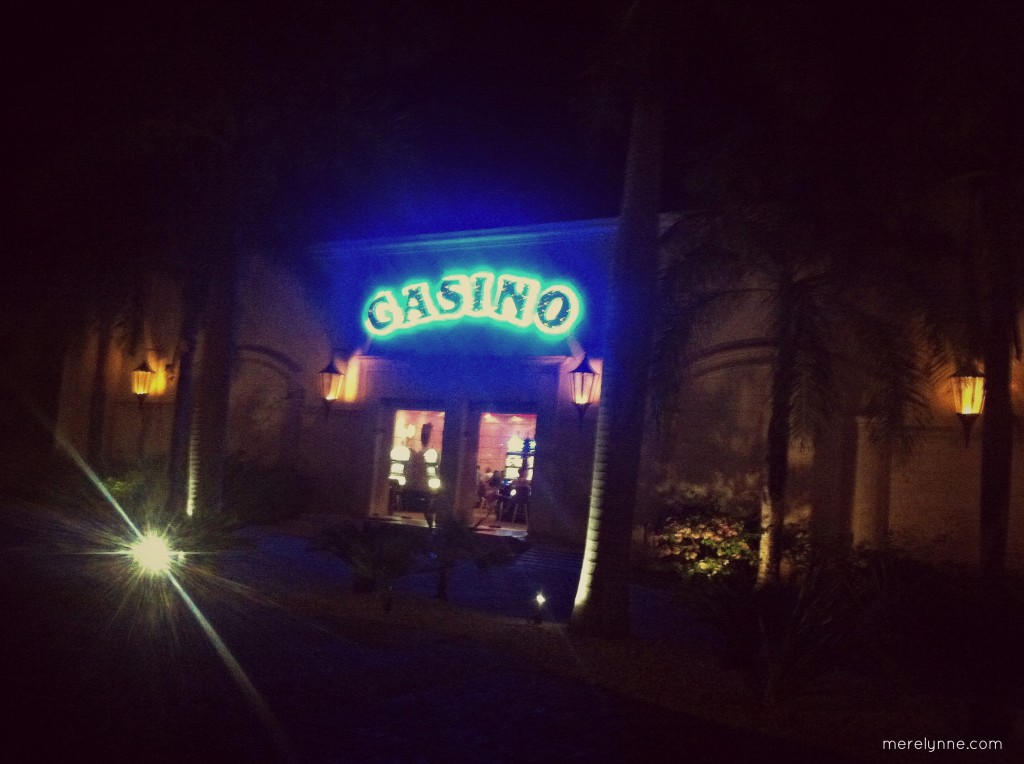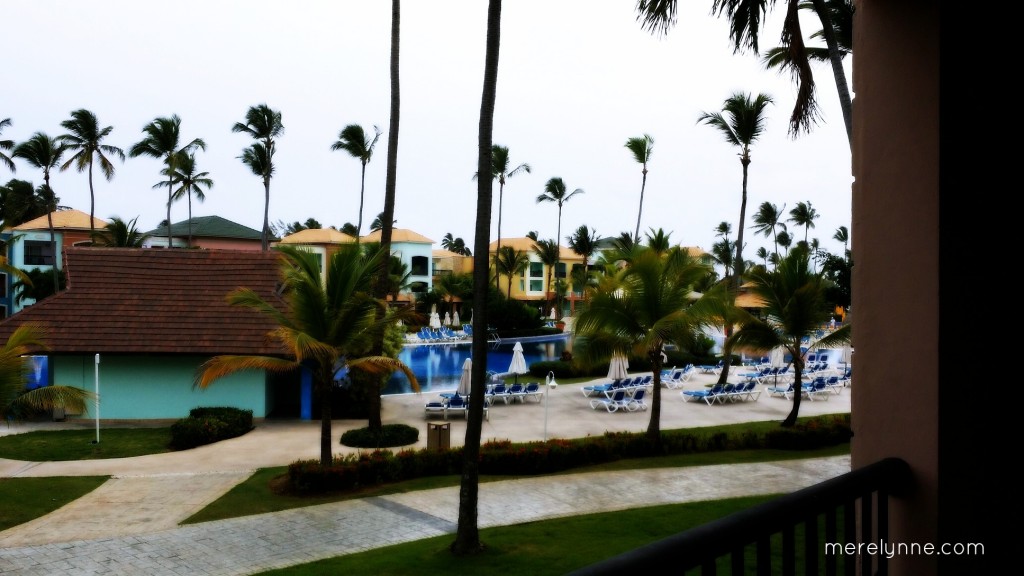 I want to go back, like today.  I've been fortunate enough to be to the DR 3 times now.  I am never disappointed!  The beach is always beautiful, it barely rains, the food is great and the drinks are tasty.
The following two tabs change content below.
Meredith Rines, a budget and financial strategist helping fans pay off debt and live the life they've always wanted.
Latest posts by Meredith Rines (see all)