It was a big birthday – this past weekend we celebrated J turning 28.
And it's official – he is one year older than me (well at least for the next 2 months)!  It was a full weekend of celebrating him and to be honest, he deserved it.  But please, PLEASE do not tell him that.  I had a hard enough time convincing him he didn't need the whole weekend to be all about him and his birthday, but was so unsuccessful at it.  I mean, it pretty much was the J Show, but it doesn't need to go to his head.
His actual birthday was Friday and we headed over to my in-laws for dinner.  We ended up staying pretty late thanks to an intense game of Logos.  Of course me and Grandma won because we were pretty much rockstars!  If you have never played Logos before, I suggest getting it.  It's really fun and all different age levels can play.  Plus it's a blast watching J get excited over an answer.  His finger pointing gets pretty out of control.
Saturday we woke up early thanks to our lovely dogs.  I swear they want to sleep in during the week when we have to get ready for work, but they can't give us one extra hour during the weekend.  We had lunch with my family who was in town then headed to Fairmount Park to watch the horse races.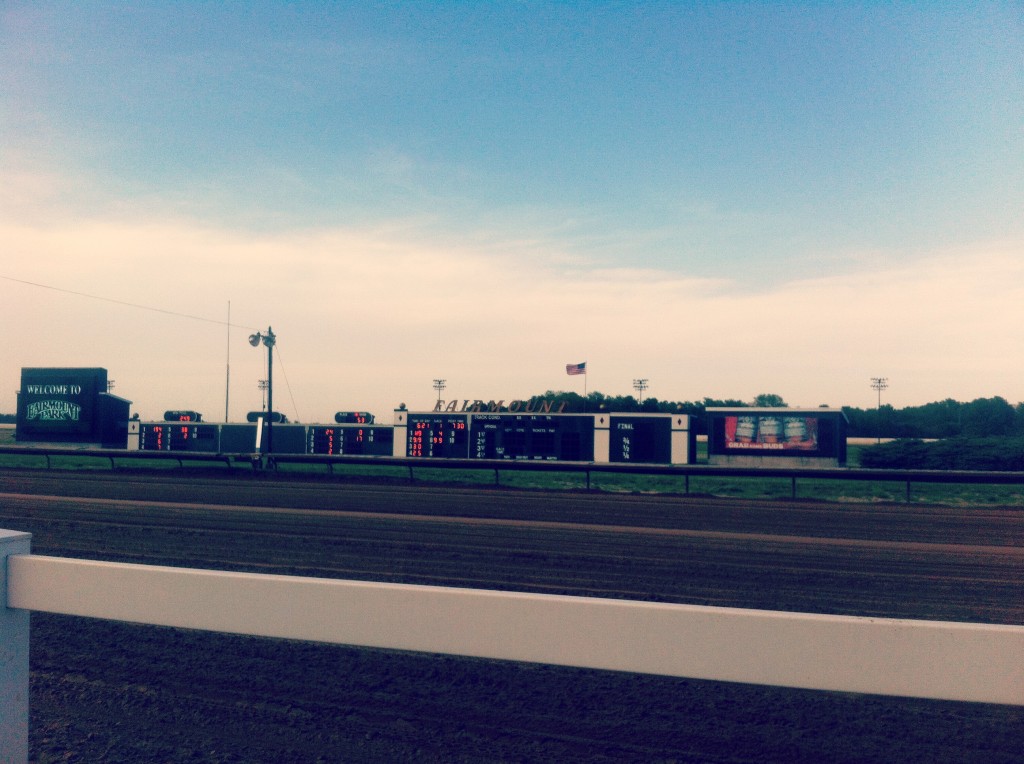 I had never been to a horse race before and it was interesting, fun, exciting, depressing, and a little sketch all at the same time.  You could tell the regulars from the non-regulars.  The real-time betters from the ones just looking to have fun for only $2.  The inside reeked of shame and depression, but I just avoided it as much as possible.  Outside was where the party was at.  We had great seats and my mother-in-law brought a birthday cookie cake (J's favorite) and a giant pretzel from Gus' in the shape of 28.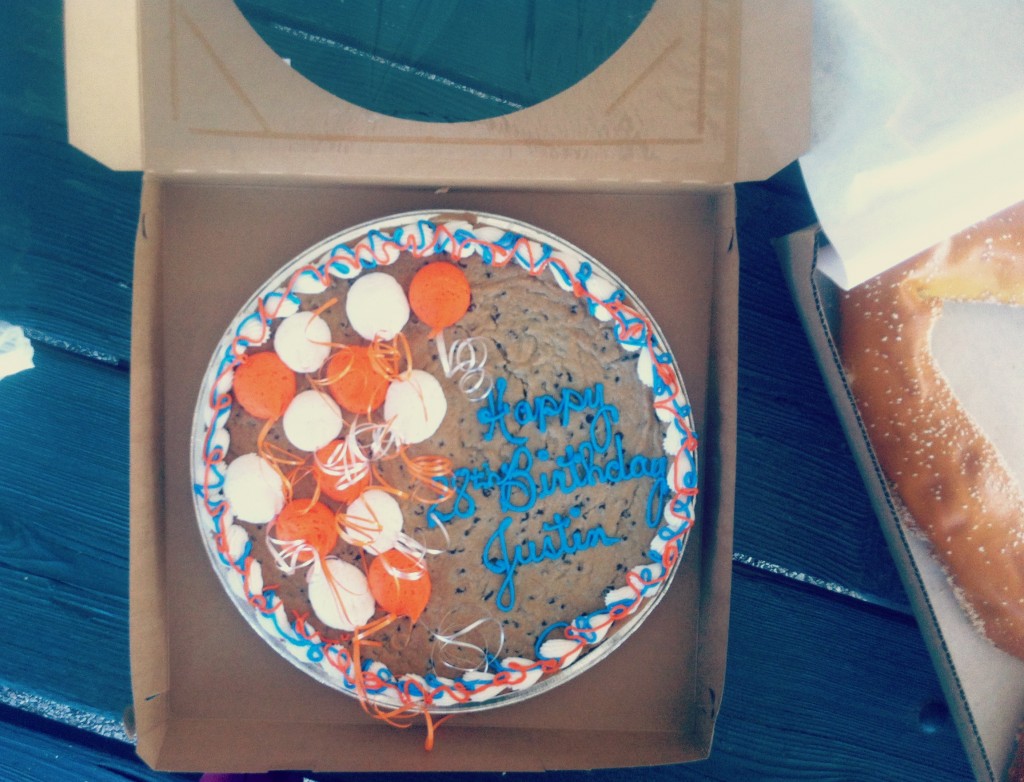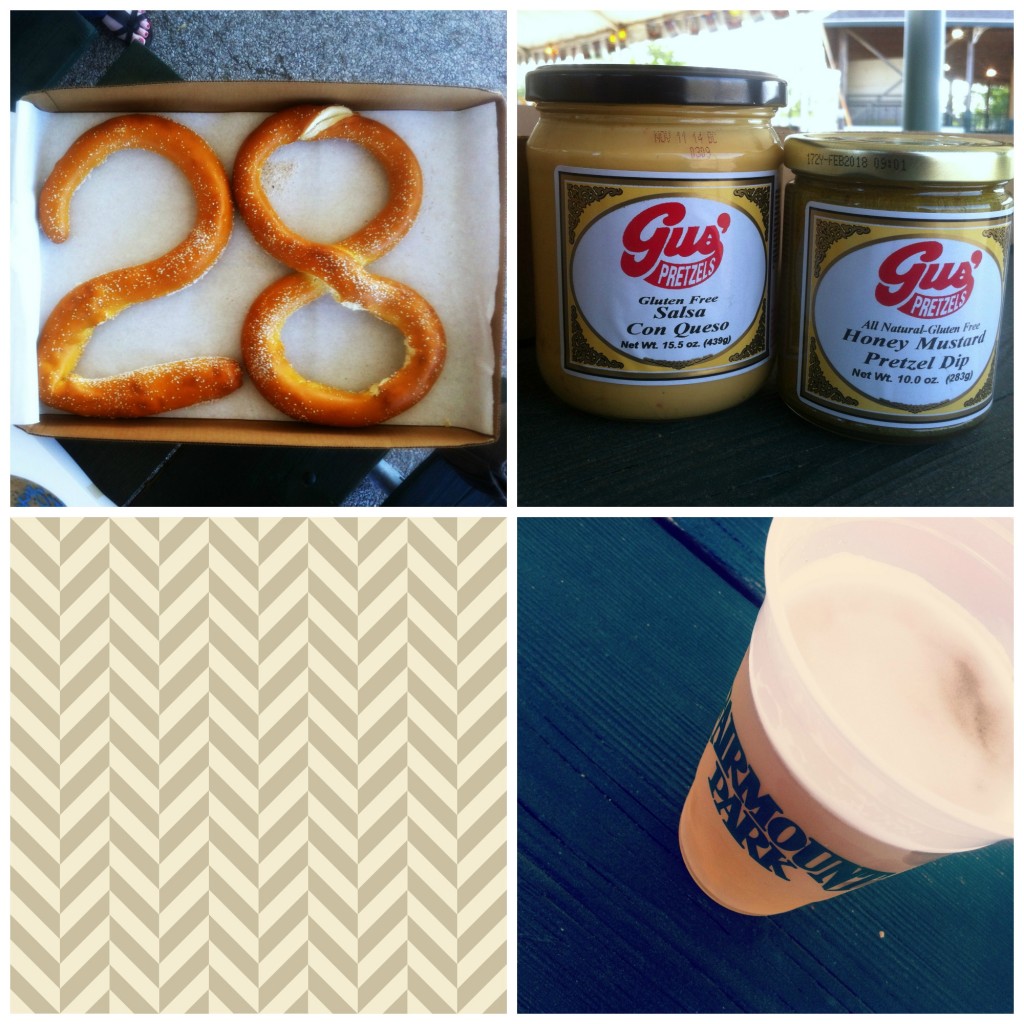 We partied hard until the last race was over.
Sunday we had brunch with my folks for Mother's Day and then headed to J's grandparents for Mother's Day dinner with his family.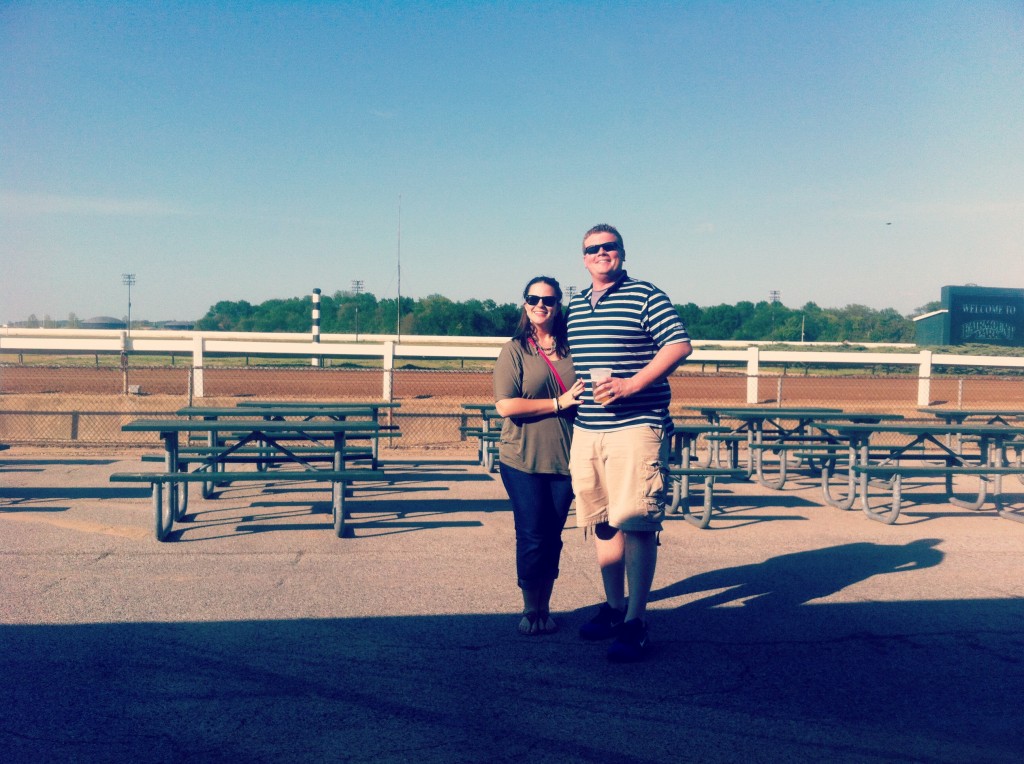 The weekend was fast-paced, never ending and a ton of fun.  I seriously could have used Monday to recoup and catch up on some sleep.
The following two tabs change content below.
Meredith Rines, a budget and financial strategist helping fans pay off debt and live the life they've always wanted.
Latest posts by Meredith Rines (see all)