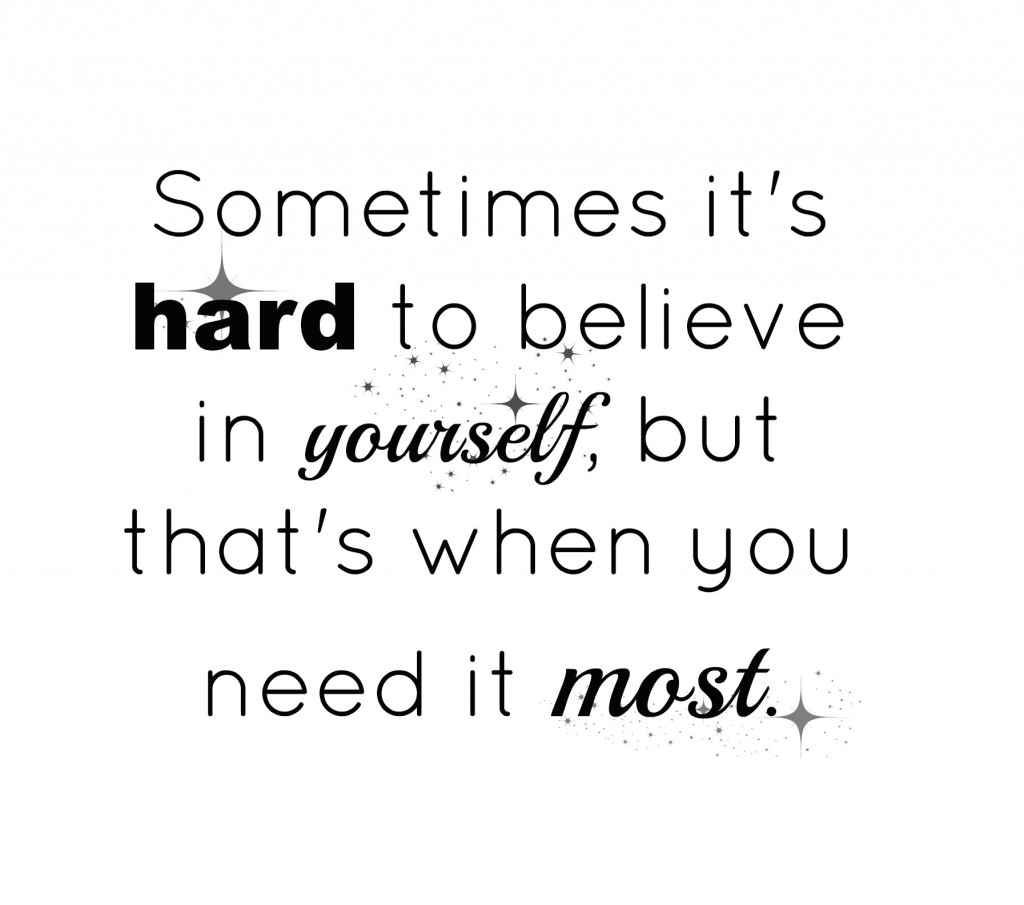 It's hard to believe in yourself all the time.
I had a pretty trying past week/weekend and I didn't believe in myself.
I had a test for my CFP certification that honestly, I wasn't ready for and really believed that I wouldn't do well.  Sometimes I surprise myself by thinking so negatively about my abilities.  Don't you hate it when you don't believe in yourself.  I need to stop.  I did pass and I did pretty well for someone who didn't open the 700-page book with study questions until 3 weeks prior to the exam.
I am intelligent and I need to recognize that in myself.  Plus, I need to give myself more time to prepare for tests/projects that cause me stress.  I don't like the way I think or stop believing in myself in those  moments.  I started thinking that sometimes when it's hard to believe in yourself that's when it's important to remember you need to believe in yourself the most.
I created a little mantra that I am going to print and hang in my office area as a gentle reminder to always believe in yourself.  If you struggle with doubting yourself then I suggest you print out the words above and repeat them to yourself until you stop.
The following two tabs change content below.
Meredith Rines, a budget and financial strategist helping fans pay off debt and live the life they've always wanted.
Latest posts by Meredith Rines (see all)