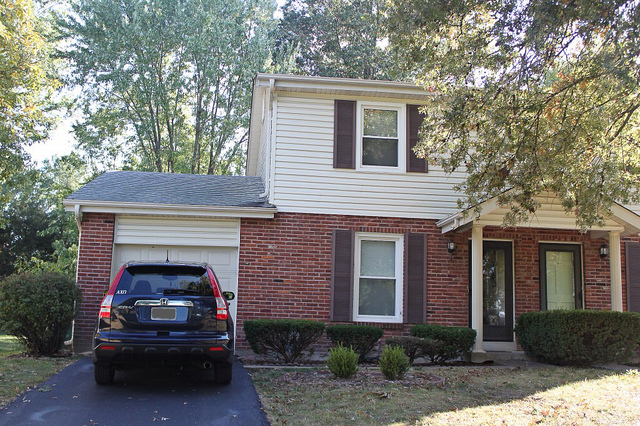 J and I have been in our rental home for about 7 months now.  We signed a pretty long lease, so we still have one year and two months left here.  We aren't crazy about where we live.  The neighborhood is great and it's close to highways, but it's just not the ideal home.  Our yard isn't fenced in and with 2 dogs it isn't very fun letting them out.  The walls are stark white and haven't been painted in a while by the looks of it.  Plus there are like a million stairs, but that's actually a good thing for us.
I am no longer going to focus on the not-so-great parts of where we live.  I'm setting some goals to work towards the next few months so our final year feels more like home.
Here go – the expectations.
1) design a gallery wall about the couch
2) hang fabric on the wall behind the TV and create a letter "R" gallery wall
3) stain the coffee table and side table
4) paint the DVD stand
5) create a calming desk space
6) rearrange furniture in the guest room
7) slipcovers for the couch and futon
Simple DIY projects. I'm pretty excited and have been planning what I want it to look like.  Now just to pick one project and do it.
I'm thinking the one that will make the most difference…. I'm going to pick out some fabric and hang it on the wall behind the TV.  Let's do this thing!
The following two tabs change content below.
Meredith Rines, a budget and financial strategist helping fans pay off debt and live the life they've always wanted.
Latest posts by Meredith Rines (see all)