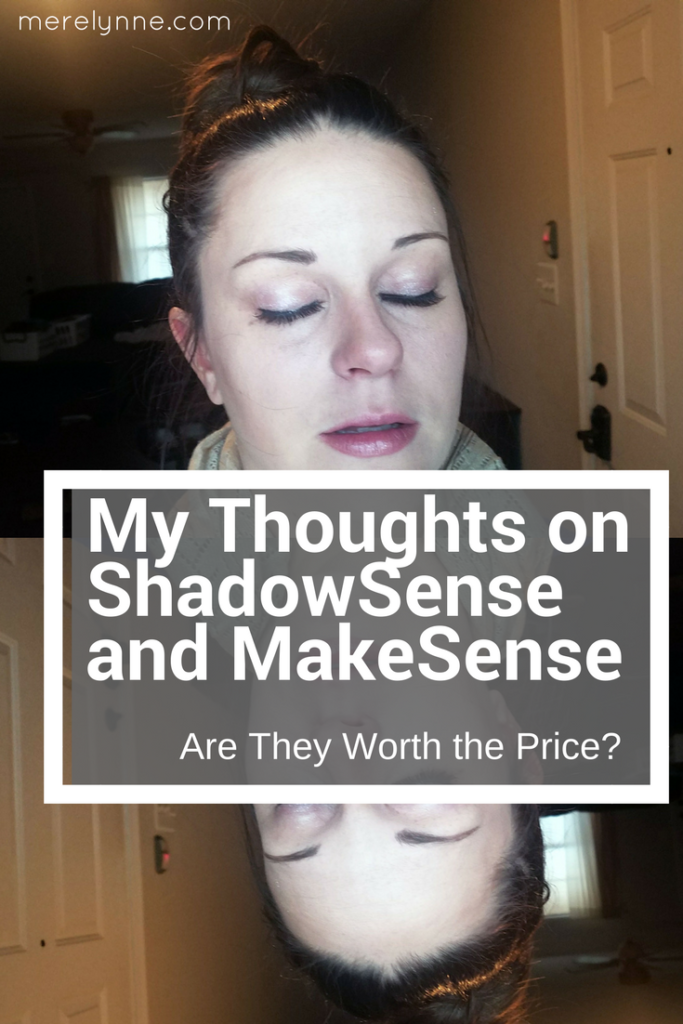 Now don't get too excited – it's not everyday you get two posts from me in such a short time period. I was just too eager to share my latest reviews with you and didn't want to wait until after the weekend. Earlier today, I shared my review of LipSense that my friend Heather let me try out.
Well, the good news is she also let me try ShadowSense and MakeSense foundation, too. Yep! I got to try it all. In all transparency, I did receive a tester of each product to try; however, I gave the testers back to Heather since she uses those in demos and at parties. I did not receive compensation for this review or even free product. I was simply asked to try it, which is what I have done.
Let's start off with ShadowSense.
It's a liquid cream to powder eyeshadow from SeneGence (the makers of LipSense). It claims to be long lasting and their site talks about how you can blend with other colors before it sets. I was given the Pink Opal Shimmer to try out.
You can watch my application and review online or down below:
Have you tried ShadowSense? What did you think? I really liked it. I typically use drugstore and Morphe products, which I love. The last time I used a cream shadow, it dried and started to look flaky. ShadowSense wasn't like that at all. Once it was dried, it felt nice and my eyelids didn't feel tight – if that makes sense. The cost is $22.00 for one tube and I could see a tube lasting quite awhile. I barely applied any and my lids were covered.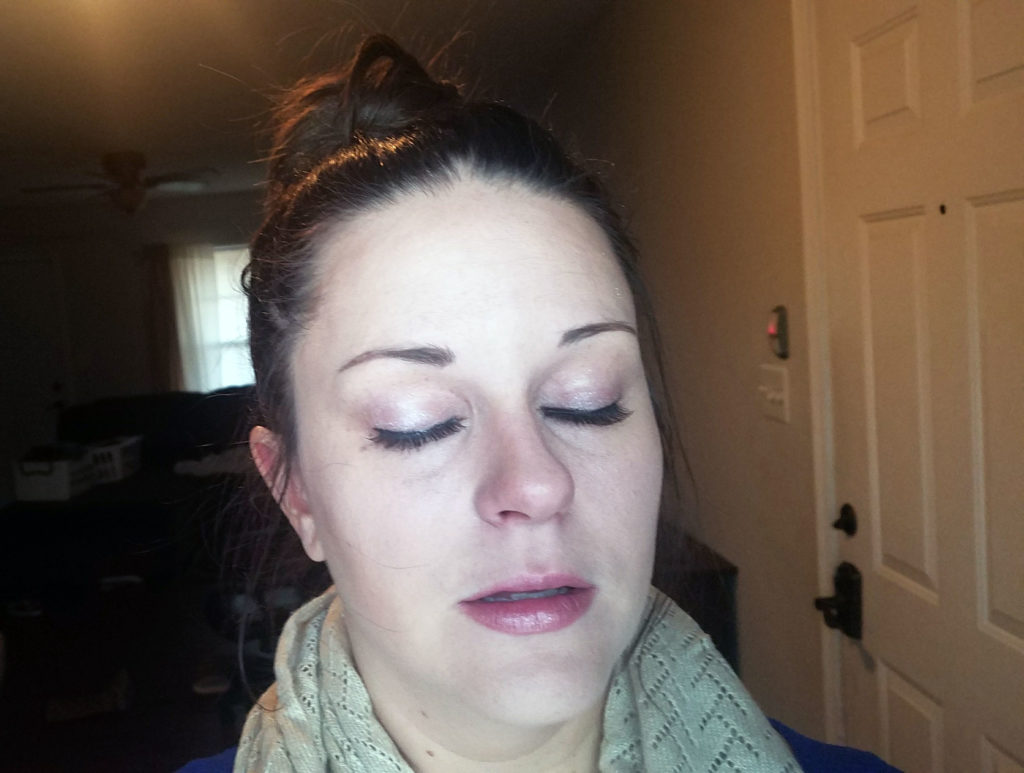 Do I think it's worth the investment?
This is a tough one. Back in the day before kids, before marriage and before budgeting I would have easily spent the money. I would have totally thought it was worth it too. Nowadays when bills are more expensive and money is more tight it would be hard to justify the cost. However, if I could catch a good sale from Heather then I may jump at the chance to buy one.
Next, let's talk about MakeSense their foundation.
Again, I was given a tester to try (not even a full-sized bottle) and give my thoughts on it. Since it was a tester, I was a little lighter on my application. Basically I had a bare spot on my side and chin to try it on. My chin and nose always seems to be a little more red tinted than the rest of my face so I thought it would be a good place to try. I was given the tester in Fawn, which ended up being perfect for me.
I was a little nervous since it looked darker in the tube and I am so, so pale, but it worked out great. I will say that $50.00 for one foundation is a little steep for me. Again, back in the day I wouldn't have blinked an eye at the cost, but these days I have to be more careful. I liked the coverage and to me it was more of a medium-coverage than full. I prefer full coverage like my Covergirl and Maybelline are; however, this one went on so much smoother than my everyday foundation.
You can watch my review of MakeSense online or down below:
What foundation do you use? Would you be willing to try MakeSense?
The following two tabs change content below.
Meredith Rines, a budget and financial strategist helping fans pay off debt and live the life they've always wanted.
Latest posts by Meredith Rines (see all)